Af­ter a leg­endary stint at Cel­gene's helm, bio­phar­ma vet Bob Hug­in is on his way out — as Sen­ate race ru­mors swirl
Af­ter or­ches­trat­ing the emer­gence of one of the biggest biotechs to come along in the past 20 years, Bob Hug­in has an­nounced his re­tire­ment as ex­ec­u­tive chair­man of Cel­gene.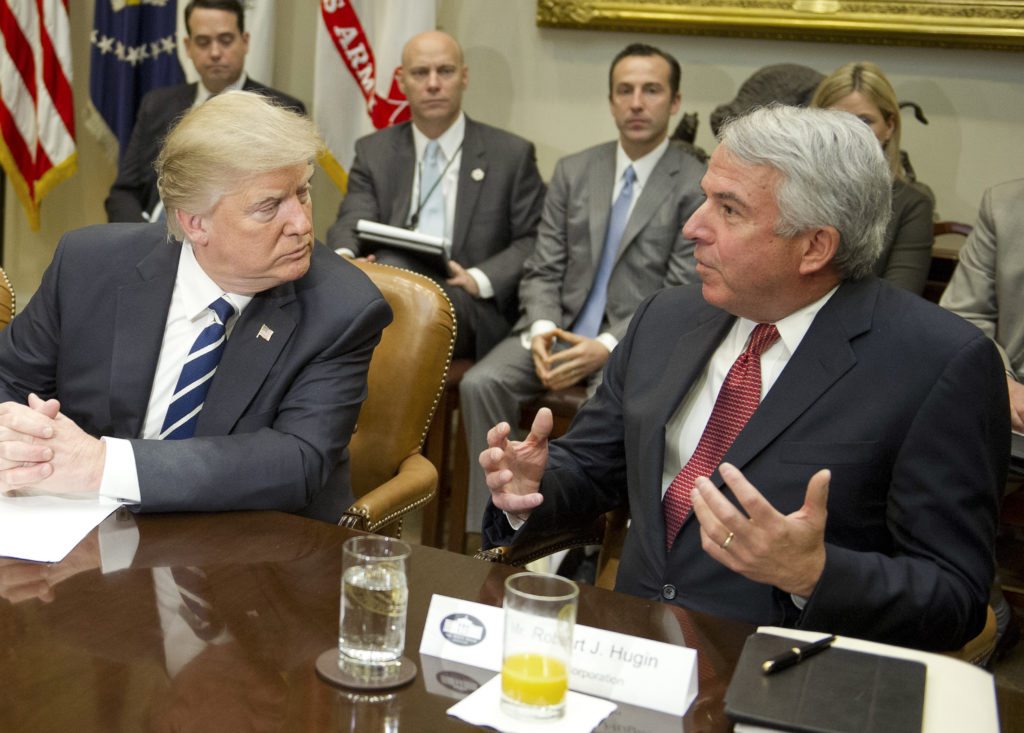 Hug­in and Trump. GET­TY IM­AGES
His de­par­ture comes right on the heels of word that Hug­in, a com­mit­ted Re­pub­li­can and ma­jor league con­trib­u­tor to the con­ser­v­a­tive par­ty in New Jer­sey, has been con­sid­er­ing a run for the Sen­ate in a show­down with De­mo­c­ra­t­ic Sen­a­tor Bob Menen­dez.
Hug­in re­port­ed­ly as­sured par­ty of­fi­cials in the state that he can con­tribute $20 mil­lion of his own mon­ey for the run, while look­ing to raise $40 mil­lion more.
Hug­in start­ed at Cel­gene $CELG as CFO and went on to daz­zle Wall Street by build­ing the fran­chise around Revlim­id. The cash cow at Cel­gene fund­ed the sin­gle most am­bi­tious part­ner­ing and ac­qui­si­tion fren­zy in biotech, spawn­ing dozens of deals — in­clud­ing the $7.1 bil­lion ac­qui­si­tion of Re­cep­tos, which de­liv­ered the late-stage block­buster prospect ozan­i­mod.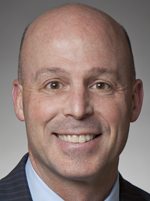 Mark Alles
More re­cent­ly Cel­gene CEO Mark Alles, who Hug­in had groomed for the top spot, man­aged to rat­tle the mar­ket with some shaky fore­casts. But the com­pa­ny quick­ly bounced back with deals to ac­quire Im­pact and most no­tably Juno, po­si­tion­ing Cel­gene as one of the lead­ers in the CAR-T field. Alles is now adding the chair­man's ti­tle to his re­sume.
Al­ways brim­ming with con­fi­dence, ea­ger to cheer on his own com­pa­ny at JP Mor­gan and well liked by in­vestors, Hug­in had an ex­tra­or­di­nary run at Cel­gene.
Nor­mal­ly, this kind of re­tire­ment an­nounce­ment would be a pre­lude to a busy fol­lowup ca­reer, with board spots and start­up op­por­tu­ni­ties to con­sid­er. We'll see whether he's now more in­ter­est­ed in a po­lit­i­cal ca­reer af­ter com­plet­ing a leg­endary fin­ish in bio­phar­ma.
---
Im­age: Bob Hug­in. Get­ty Im­ages