Af­ter a PhII cat­a­stro­phe wiped out a bil­lion dol­lars in mar­ket cap, Seres is look­ing for a do-over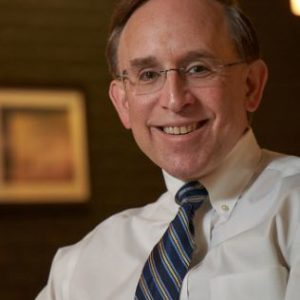 Seres CEO Roger Pomer­antz
Last sum­mer, shares of Seres Ther­a­peu­tics $MCRB were shred­ded by a failed Phase II study for their lead mi­cro­bio­me drug pro­gram, wip­ing out a bil­lion dol­lars of mar­ket cap.
The set­back not on­ly raised se­ri­ous ques­tions about Seres and its ex­per­tise in the field, as the most ad­vanced mi­cro­bio­me study in the in­dus­try it al­so cast a pall over the whole field of mi­cro­bio­me R&D, the use of teem­ing mul­ti­tudes of bac­te­ria in the gut to fix what ails you.
Seres' first tar­get was a tough one. The biotech tack­led re­cur­rent Clostrid­i­um dif­fi­cile in­fec­tion, but fell far short of sta­tis­ti­cal sig­nif­i­cance when com­pared to a place­bo. And the stock has yet to re­cov­er.
But now Seres wants a do-over, tak­ing what it learned from what went wrong and ap­ply­ing it in a new study, once they have a chance to re­view their plans for this drug with the FDA.
"We don't think we screwed up the tri­al de­sign," says CEO Roger Pomer­antz, an ex­pe­ri­enced Mer­ck vet who made the switch to biotech, in re­sponse to my first query. "We did learn things in a new field not in­tu­itive­ly ob­vi­ous or the sci­ence had been there 2.5 years ago." And the re­view in­volved look­ing through every­thing, from CMC to phar­ma­co­dy­nam­ics and phar­ma­co­ki­net­ics, mi­cro­bio­me analy­sis and more.
One key mis­take, says Pomer­antz, was choos­ing the wrong di­ag­nos­tic test. Most of the pa­tients were cho­sen us­ing a poly­merase chain re­ac­tion test, he says, which doesn't ac­tu­al­ly tell you if the C. dif­fi­cile cy­to­tox­in genes found by the test are pro­duc­ing dis­ease-caus­ing cy­to­tox­ins.
Switch­ing to sam­ples of pa­tients who chose to join the open la­bel ex­ten­sion study, few­er than half of the to­tal of 72 who were en­rolled, the cy­to­tox­in test found that on­ly 44% of the pa­tients who test­ed pos­i­tive with the PCR test al­so test­ed pos­i­tive with the cy­to­tox­in test.
In­ves­ti­ga­tors con­clud­ed that the test re­sults could have been sim­ply screwed up through the use of the wrong test, al­so skew­ing the num­ber of re­cur­rences tracked in the two drug arms. That could be fixed by switch­ing to the cy­to­tox­in test, which they plan to do in the new tri­al.
They al­so found that the dose used was clear­ly "sub­op­ti­mal," sug­gest­ing a bet­ter dos­ing would have pro­duced much bet­ter re­sults.
But it's not nec­es­sar­i­ly easy to make that ar­gu­ment at the FDA. Do-overs are not un­com­mon in bio­phar­ma, but they are ex­treme­ly high-risk af­fairs that of­ten do not work out the way they're planned.
The PCR test that they de­cid­ed to use on the first go is al­so en­dorsed by the Mayo Clin­ic — which has par­tic­i­pat­ed in the tri­al work for Seres — as "high­ly ac­cu­rate." The cy­to­tox­in test is more cum­ber­some, ac­cord­ing to the clin­ic, takes longer and is some­times paired with an en­zyme im­munoas­say test for ac­cu­ra­cy. Pomer­antz, though, says there have been sev­er­al new pa­pers just this year that high­light the is­sues they ex­pe­ri­enced with the PCR test.
In ad­di­tion, Seres ac­knowl­edges that there was a sig­nif­i­cant­ly high­er rate of se­ri­ous ad­verse events in the drug group, 15% ver­sus 10.3% in the place­bo arm — though the in­ves­ti­ga­tors did not con­sid­er the SAEs drug re­lat­ed.
But Pomer­antz is sat­is­fied that when you break new ground in drug R&D, as Seres is try­ing to do, there will be a con­sid­er­able amount of tri­al and er­ror in the process.
"We re­al­ly are open­ing a new field in med­i­cine," says the R&D vet. But Seres al­so has a break­through drug des­ig­na­tion with the FDA, which gives the biotech ready ac­cess to reg­u­la­tors. At this point, he adds, it's too ear­ly to tell ex­act­ly how the agency will re­spond to the pitch. And he isn't say­ing now what the ob­jec­tive is go­ing to be.
The big ques­tion for Seres is whether the FDA will look over its find­ing and ask for a new Phase II to clear the hur­dle that now ex­ists, or if it will al­low the de­vel­op­er to shape this in­to a piv­otal study that would po­si­tion them to ap­ply for mar­ket­ing ap­proval, if it proves suc­cess­ful. I asked. Pomer­antz, though, just isn't go­ing there right now.
"I don't like to get ahead with the FDA," says the CEO.
But one way or the oth­er the come­back cam­paign is about to take it's next big step. There's a lot rid­ing on it.