Af­ter a quick tri­al re­vamp, FDA lifts its clin­i­cal hold on Con­cert's hair-loss drug
Less than two months af­ter Con­cert Phar­ma­ceu­ti­cals $CNCE rat­tled in­vestors with the news that the FDA had placed a clin­i­cal hold on its drug CTP-543 for alope­cia area­ta, an au­toim­mune con­di­tion linked to com­plete or par­tial hair loss, reg­u­la­tors have now tak­en the agency's foot off the brakes.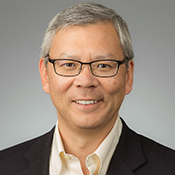 Roger Tung
But the biotech says it is al­so amend­ing the tri­al de­sign to test two low dos­es of the drug — 4 mg and 8 mg twice dai­ly — ver­sus a place­bo be­fore they care­ful­ly con­sid­er up­ping the dose.
Ini­tial­ly, the biotech said that the FDA had not cit­ed any safe­ty con­cerns in im­pos­ing the hold on the study. Call­ing a halt, the com­pa­ny said, was trig­gered by the need to take some time to re­view non-clin­i­cal tox stud­ies.
"We be­lieve the FDA is tak­ing a mea­sured ap­proach for the de­vel­op­ment of Janus ki­nas­es in­hibitors, or JAK in­hibitors, for au­toim­mune der­ma­to­log­i­cal dis­or­ders, in­clud­ing alope­cia area­ta. Ac­cord­ing­ly, we agreed to mod­i­fy the de­sign of our Phase IIa tri­al to eval­u­ate CTP-543 in the pa­tient pop­u­la­tion in a more step-wise fash­ion. It is im­por­tant to note that CTP-543 has been well-tol­er­at­ed in clin­i­cal eval­u­a­tion to date and demon­strates a non-clin­i­cal safe­ty pro­file con­sis­tent with JAK in­hi­bi­tion," said Roger Tung, the CEO of Con­cert Phar­ma­ceu­ti­cals. "Alope­cia area­ta is an au­toim­mune dis­ease for which there is a sig­nif­i­cant un­met med­ical need with no FDA-ap­proved ther­a­py, and we in­tend to be at the fore­front of ad­vanc­ing a new oral treat­ment for alope­cia area­ta pa­tients."