Af­ter abrupt­ly pulling its mar­ket­ing ap­pli­ca­tion, DBV may be left with peanuts in race against Aim­mune
They say slow and steady wins the race. In the sprint to mar­ket the first peanut al­ler­gy treat­ment, hare DBV Tech­nolo­gies $DB­VT has just fum­bled, an­nounc­ing on Wednes­day that it had re­scind­ed the mar­ket­ing ap­pli­ca­tion for its peanut al­ler­gy patch, fol­low­ing dis­cus­sions with FDA reg­u­la­tors who are seem­ing­ly un­hap­py with the state of man­u­fac­tur­ing and qual­i­ty con­trol da­ta sub­mit­ted. Mean­while, tor­toise Aim­mune $AIMT is now in pole po­si­tion to leapfrog its ri­val to se­cure first-mover ad­van­tage in the so-far un­der­served mar­ket.
To be sure, both com­pa­nies have had their share of ups and downs. In Oc­to­ber 2017, DBV re­port­ed its treat­ment — dubbed Vi­askin Peanut — was un­able to mark a sta­tis­ti­cal­ly sig­nif­i­cant sep­a­ra­tion from a place­bo in a Phase III tri­al, oblit­er­at­ing its shares, al­though the Parisian drug de­vel­op­er said it would march ahead with a mar­ket­ing ap­pli­ca­tion. Four months lat­er in 2018, arch ri­val Aim­mune came out with piv­otal da­ta on its drug, AR101, which were de­cid­ed­ly pos­i­tive, but in­vestors took is­sue with the mag­ni­tude of pa­tients that dropped out of the drug arm. In re­sponse, Nestlé Health Sci­ence-backed Aim­mune al­so so­lid­i­fied its plans to sub­mit its ap­pli­ca­tion, which is ex­pect­ed by the end of 2018.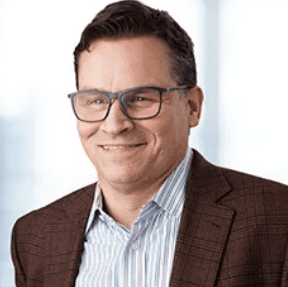 Daniel Tassé
"Al­though the agency did not ref­er­ence any med­ical or clin­i­cal ques­tions with the sub­mis­sion of Vi­askin Peanut, the FDA did com­mu­ni­cate that the lev­el of de­tail with re­gards to da­ta on man­u­fac­tur­ing and qual­i­ty con­trols was in­suf­fi­cient in the BLA," said DBV chief Daniel Tassé said in a state­ment on Wednes­day.
JMP an­a­lyst Li­isa Bayko was not as con­vinced. "Man­age­ment as­sumes that there are no con­cerns around Vi­askin Peanut's clin­i­cal mod­ule be­cause there were no ques­tions from the FDA re­gard­ing that sec­tion of the BLA. How­ev­er, the com­pa­ny nev­er di­rect­ly asked if the rest of the BLA was ac­cept­able for re­view," she wrote in a note.
Un­sur­pris­ing­ly the two com­pa­nies' shares were trad­ing in op­po­site di­rec­tions: DBV's stock crashed near­ly 49% pre-mar­ket, while Aim­mune's shares climbed about 6% be­fore the bell.
An­a­lysts keen­ly watch­ing the tri­als and tribu­la­tions of the pair of drug de­vel­op­ers in­di­cat­ed that Aim­mune is now well-poised to be­come the first FDA-ap­proved treat­ment. They al­so ex­pressed out­rage that DBV pro­vid­ed no clear time­line on when and how the ap­pli­ca­tion's is­sues would be re­solved.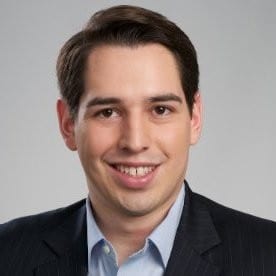 Derek Archi­la
"We are sur­prised this type of in­for­ma­tion would not have been dis­cussed with the agency pri­or to the BLA sub­mis­sion (com­pa­ny has fast track and break­through sta­tus al­low­ing them in­creased agency in­ter­ac­tion) to en­sure the re­quired da­ta was part of the pack­age…this event will on­ly in­crease in­vestors' skep­ti­cism on man­age­ment's abil­i­ty to ex­e­cute on its reg­u­la­to­ry ini­tia­tives, which were al­ready con­tro­ver­sial," Stifel's Derek Archi­la wrote.
"While DB­VT's new CEO in­di­cat­ed he an­tic­i­pates be­ing able to pro­vide the ad­di­tion­al in­for­ma­tion need­ed to sup­port the re-fil­ing of the BLA, he of­fered no clear time­lines for a BLA re-sub­mis­sion nor tim­ing on when he ex­pects to up­date in­vestors. The CEO on­ly in­di­cat­ed on the call it would not be "un­rea­son­able" to ex­pect an up­date from the com­pa­ny dur­ing 1Q19, but ul­ti­mate­ly we don't know when it will oc­cur."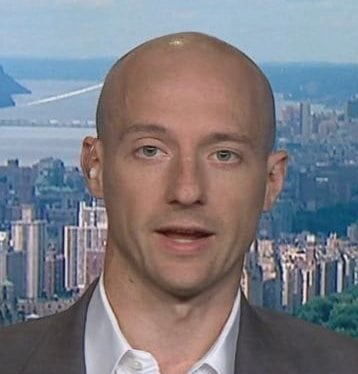 Bri­an Sko­r­ney
Baird's Bri­an Sko­r­ney was even more skep­ti­cal of DBV's for­tunes, sug­gest­ing the de­lay could spell fur­ther dis­as­ter:
(T)his dy­nam­ic like­ly low­ers the prob­a­bil­i­ty that FDA would be will­ing to over­look the Phase 3 fail­ure. Un­der a 1H19 re­view, an Ad­Com would like­ly be set up with the com­pa­ny and pa­tient ad­vo­cates mak­ing the case that "there is noth­ing else avail­able". Un­der any like­ly re­sub­mis­sion time­line, AR101 is like­ly to have been ap­proved by a Vi­askin Ad­Com and the FDA may be less flex­i­ble when a stan­dard of care ex­ists.