Af­ter big 2016 set­back, field of mi­cro­bio­me-based drugs gets in­jec­tion of promise with pos­i­tive sig­nal from Re­bi­otix piv­otal study
Sev­er­al years ago, as com­pa­nies cap­i­tal­iz­ing on sci­ence that sug­gests flush­ing 'good' gut bac­te­ria in­to the sys­tem can treat a pletho­ra of con­di­tions — from C. diff in­fec­tions to obe­si­ty — be­gan to gain trac­tion, the op­por­tu­ni­ties to har­ness the mi­cro­bio­me gar­nered fever­ish promise and gen­er­ous fund­ing. Then, in 2016, Seres Ther­a­peu­tics' fail­ure in a mid-stage tri­al eval­u­at­ing its "crap­sule" — donor-de­rived processed fe­cal ma­te­r­i­al en­cap­su­lat­ed in a pill — de­railed the emerg­ing field, rel­e­gat­ing the mi­cro­bio­me from hero to ze­ro sta­tus.
The mon­ey has since be­gun to trick­le back in, but the ex­pec­ta­tions are now more down to earth. A num­ber of sig­nif­i­cant da­ta read­outs from key play­ers this year are ex­pect­ed to gen­er­ate con­crete ev­i­dence that the ecosys­tem of gut bac­te­ria has a cru­cial role to play in health. On Wednes­day, Re­bi­otix of­fered the first glimpse of pos­i­tive da­ta from its on­go­ing late-stage study.
The com­pa­ny's poop-de­rived frozen for­mu­la­tion, RBX2660, which is de­liv­ered in­to pa­tients via an en­e­ma, is be­ing de­vel­oped to re­duce re­cur­rent in­fec­tions of C. diff, a stub­born in­fec­tion that has grown re­sis­tant to ex­ist­ing an­tibi­otics and kills more than 29,000 Amer­i­cans each year.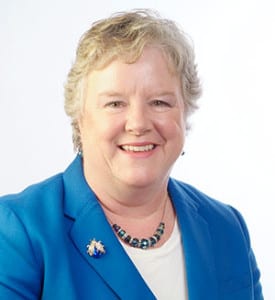 Lee Jones Re­bi­otix
The 270 pa­tient place­bo-con­trolled study has met the main goal — the pro­por­tion of pa­tients with treat­ment suc­cess with RBX2660 to pre­vent re­cur­rent C. diff with­in 8 weeks ver­sus place­bo, but the full dataset is still to come, the com­pa­ny said, with­out dis­clos­ing any specifics.
"It has been a long time com­ing through a num­ber of ob­sta­cles to be able to pro­vide the da­ta that demon­strates that this is a ther­a­peu­tic op­tion for pa­tients and can be de­vel­oped as a drug prod­uct and can meet the re­quire­ments," said Lee Jones, chief, and founder of Re­bi­otix, in an in­ter­view.
"It sig­nals to the field that this is re­al."
Re­bi­otix, found­ed in 2011, was swal­lowed by Swiss drug­mak­er Fer­ring Phar­ma­ceu­ti­cals in 2018.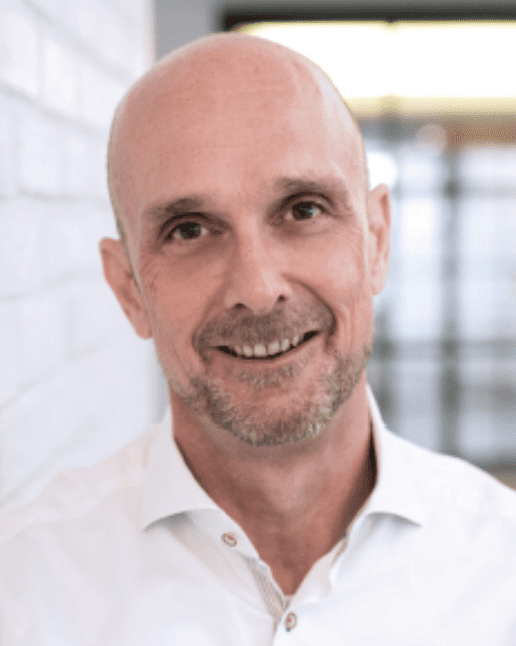 Per Falk Fer­ring
"I spent the bet­ter part of 34 years ei­ther as a grad stu­dent or as a sci­en­tist or as an in­vestor in this game, so I know how it has evolved," said Fer­ring's CSO Per Falk in an in­ter­view. "And this is clear­ly the clos­est we have ever got­ten to see a re­al ap­pli­ca­tion of the knowl­edge that has been build­ing for so long."
The field of mi­cro­bio­me-based ther­a­peu­tics has grown to be a fe­cund field for drug de­vel­op­ers — big and small — us­ing dif­fer­ent ther­a­peu­tic modal­i­ties, some of which are de­signed to side­step the "ick" fac­tor as­so­ci­at­ed with tra­di­tion­al stool trans­fer or FMT.
The in­ter­ven­tion re­quires a stool sam­ple to be screened, liq­ue­fied, and de­liv­ered to the colon by nasal or rec­tal tube. Pa­tients must ei­ther find their own donor, ob­tain vi­able stool from a li­censed health care provider, or turn to a stool bank, such as Open­Bio­me. Few­er than 3% of the pop­u­la­tion qual­i­fy as healthy donors, ac­cord­ing to the Fe­cal Trans­plant Foun­da­tion.
Orig­i­nal­ly pi­o­neered in Chi­na, FMT has been used in the Unit­ed States for years now as a way to com­bat re­cur­rent C.diff, as the per­pe­trat­ing bac­te­ria have mu­tat­ed to in­creas­ing­ly ren­der tra­di­tion­al an­tibi­otics ob­so­lete. How­ev­er, the FDA con­sid­ers the in­ter­ven­tion an in­ves­ti­ga­tion­al treat­ment with an un­proven safe­ty and ef­fi­ca­cy pro­file. In 2013, the US reg­u­la­tor im­ple­ment­ed a pol­i­cy of "en­force­ment dis­cre­tion" in re­la­tion to FMT for treat­ment-re­frac­to­ry C. diff: While de­vel­op­ers are work­ing on ad­vanc­ing prod­ucts un­der an IND, physi­cians can use FMT prod­ucts af­ter se­cur­ing rea­son­able con­sent from pa­tients.
Jones has been a vo­cal crit­ic of the en­force­ment dis­cre­tion pol­i­cy, sug­gest­ing that the FDA has in a way gen­er­at­ed a path­way for pa­tients and doc­tors to con­duct stool trans­fers, with­out the req­ui­site safe­ty and over­sight. In ad­di­tion, she said, the pol­i­cy has slowed the process of tri­al en­roll­ment for com­pa­nies like Re­bi­otix and oth­ers in the field.
"What it (en­force­ment dis­cre­tion) did was it changed the re­fer­ral pat­terns," she said. "It set the whole field back be­cause no­body re­al­ly knows now how those prod­ucts work, or if they were safe … I would say there was a five­fold de­crease in en­roll­ment rates through the course of our pro­grams based on the en­force­ment dis­cre­tion is­sues. We would have had a safe prod­uct out to the for pa­tient use well be­fore the time­frame that we're talk­ing about now."
Oth­ers in the field, such as Finch Ther­a­peu­tics CEO Mark Smith (who helped co-found Open­Bio­me) have as­sert­ed that while en­roll­ment in place­bo-con­trolled stud­ies is dif­fi­cult when pa­tients have open-la­bel ac­cess to FMT, it is still fea­si­ble, point­ing out many pa­tients do not even qual­i­fy for clin­i­cal tri­al en­roll­ment due to co­mor­bidi­ties or be­cause they have no ac­cess to sites.
Re­bi­otix's full late-stage dataset is ex­pect­ed by this fall, but the coro­n­avirus pan­dem­ic has put some­what of a ques­tion mark on that time­line, Lee said.
"Un­for­tu­nate­ly, C. diff keeps go­ing on and in fact, with the ad­vent of a lot of peo­ple head­ing in­to the ICU, we ex­pect to see an uptick in this," she said of the on­go­ing Phase III study. "So for those sites that are still ac­cept­ing pa­tients, and they're still do­ing the clin­i­cal pro­gram. What's dif­fi­cult is that a lot of clin­i­cal peo­ple are ground­ed in terms of trav­el­ing to the site … and so ac­cess to the clin­i­cal sites to do da­ta mon­i­tor­ing is tricky at this point in time."
Safe­ty con­cerns
While drug de­vel­op­ers such as Re­bi­otix, Finch and Seres con­tin­ue on with their quest to de­vel­op drugs from bugs us­ing do­nat­ed stool, since last sum­mer, a hand­ful of safe­ty is­sues re­lat­ed to the raw ma­te­r­i­al have caused a stir.
Last year, the death of an im­muno-com­pro­mised 73-year old pa­tient in an FMT tri­al con­duct­ed by Mass­a­chu­setts Gen­er­al Hos­pi­tal (MGH) struck a chord with re­searchers, af­ter post-mortem test­ing re­vealed the stool do­na­tion used con­tained a rare type of E. coli bac­te­ria. The in­ci­dent shed light on the non-stan­dard­ized meth­ods dif­fer­ent re­searchers have been em­ploy­ing in or­der to screen and pu­ri­fy the stool used in such tri­als.
Mak­ing mat­ters worse, the FDA is­sued a safe­ty alert in March af­ter E. coli-taint­ed stool from the wide­ly used non-prof­it stool bank Open­Bio­me made six pa­tients sick, four of whom were hos­pi­tal­ized. Two oth­er FMT re­cip­i­ents whose trans­plants com­prised Open­Bio­me's prod­uct al­so died. Weeks lat­er, the FDA is­sued an­oth­er safe­ty alert high­light­ing the risk of po­ten­tial trans­mis­sion of the new coro­n­avirus from fe­cal mat­ter de­rived from donors used in FMT and said that ad­di­tion­al safe­ty mea­sures are nec­es­sary.
Com­pa­nies in the field are now high­light­ing these in­ci­dents as an­oth­er rea­son to wait for their prod­ucts, which may still be har­nessed from the same raw ma­te­r­i­al, but must un­der­go the same rig­or­ous safe­ty and ef­fi­ca­cy test­ing as any oth­er chem­i­cal or bi­o­log­ic ther­a­py does be­fore hit­ting the mar­ket.
What these FDA alerts show is that with FMT, there will al­ways be an is­sue that must be chased, said Seres' chief tech­nol­o­gy of­fi­cer John Aunins in a pre­vi­ous in­ter­view. "You didn't test pre­vi­ous agents, or you use the test that wasn't sen­si­tive enough or a pathogen emerges and you don't have a test for it," he said. "So it's, it's just an in­her­ent sit­u­a­tion with that kind of a prod­uct."
Jones echoed the sen­ti­ment, say­ing she be­lieves the com­pa­ny's pro­vi­sions for safe­ty will hold it in good stead. "We haven't had the same is­sues that they've (Open­Bio­me) had in terms of safe­ty," she said.