Af­ter build­ing a rep as an ar­chi­tect of ex­per­i­ments, Rx­Cel­er­ate plants its flag in Amer­i­ca
When XO1 was bought out by J&J a cou­ple of years ago, the seed in­vestors at In­dex, now Medicxi, made it Ex­hib­it A for their busi­ness mod­el on cre­at­ing a port­fo­lio of as­set-based biotechs.
What start­ed off with a bit of sci­en­tif­ic sleuthing by a pair of re­searchers at Cam­bridge Uni­ver­si­ty — Trevor Baglin and Jim Hunt­ing­ton — led to an an­ti­body pro­gram for a drug dubbed ichor­cum­ab that promised to po­ten­tial­ly act as an an­ti­co­ag­u­lant, with­out the in­her­ent risk of se­vere bleed­ing that in­evitably haunts the class.
Patrick Ver­heyen, who was run­ning the J&J In­no­va­tion of­fice in Lon­don at the time, called this deal a prime ex­am­ple of the way the phar­ma gi­ant was able to reel in top sci­en­tif­ic pro­grams around the world.
But be­tween the chance dis­cov­ery based on an odd med­ical case dat­ing back to 2008 and J&J's ac­qui­si­tion, XO1, with­out build­ing a staff or do­ing all the nor­mal things as­so­ci­at­ed with biotech star­tups, had to push through a crit­i­cal pre­clin­i­cal study that could prove it had some­thing of re­al val­ue.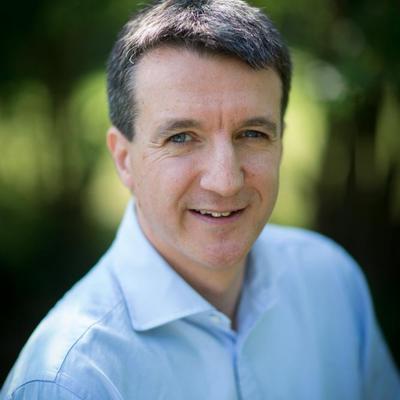 Richard Ma­son
"What we re­al­ly need­ed to do in XO1," XO1 for­mer chief and sole full time staffer Richard Ma­son tells me, "was to show this an­ti­body we cre­at­ed was an an­ti­co­ag­u­lant that didn't in­crease bleed­ing risk."
That's nev­er been done in any sim­i­lar de­vel­op­ment pro­gram be­fore, by any­one.
To do that, Ma­son re­lied on a group in Cam­bridge, UK called Rx­Cel­er­ate. Co-found­ed by David Grainger, a Medicxi part­ner who al­so act­ed as chief sci­en­tif­ic of­fi­cer for XO1, the lab staff didn't just run a pre­clin­i­cal study un­der con­tract. They built the study from the ground up, ques­tion­ing every step along the way in a field be­set by ques­tions of le­git­i­ma­cy and in­tegri­ty.
Says Ma­son: "They are the ar­chi­tects of the ex­per­i­ment."
XO1's ex­pe­ri­ence un­der­scores one of the hard truths about drug dis­cov­ery projects. The lit­er­a­ture is of­ten mis­lead­ing, the mod­els in use may be sus­pect, some­times some of the hard­ware de­scribed doesn't even ex­ist, says Ma­son. And all of that was on dis­play in their ground­work on an­ti­co­ag­u­la­tion.
A sci­en­tist by train­ing, Grainger and his col­leagues at Medicxi have carved out a rep­u­ta­tion for com­bin­ing sci­en­tif­ic rig­or in ear­ly-stage re­search with a rep for carv­ing the hard costs of do­ing a start­up down to the bare es­sen­tials — in­clud­ing the cre­ative use of out­sourc­ing to keep their star­tups vir­tu­al.
Now Rx­Cel­er­ate has opened up a Boston/Cam­bridge of­fice to in­tro­duce their work un­der US EVP Lau­ra Hamil­ton, the for­mer BD chief at Mass­Bio.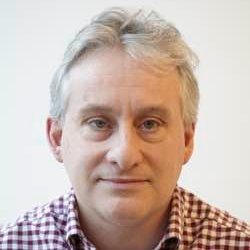 David Grainger
"We are not a CRO," Grainger tells me lev­el­ly. So I asked for a look at one case to ex­plain what they do. And that led me to Ma­son, who didn't just do a deal with J&J — a few months lat­er he took Ver­heyen's job run­ning J&J In­no­va­tion in Lon­don. (Ver­heyen was pro­mot­ed to run BD for all of J&J. Hunt­ing­ton, mean­while, caught the se­r­i­al en­tre­pre­neur bug and has since launched a se­ries of biotech up­starts out of his Cam­bridge lab.)
The way Rx­Cel­er­ate works, Ma­son says, "it starts with the ba­sic sci­ence and takes noth­ing for grant­ed."
Jill Reck­less — the CEO at Rx­Cel­er­ate, who left with a group of re­searchers at Cam­bridge to launch the lab at Rx­Cel­er­ate with Grainger — start­ed by re­view­ing the lit­er­a­ture on throm­bo­sis and bleed­ing mod­els.
"We found that many of those pa­pers had some prob­lems with them," says Ma­son. Then there was the rat tail clip mod­el used to mea­sure bleed­ing in ro­dents.
"We found sub­stan­tial prob­lems with the way that was done in the lit­er­a­ture," adds Ma­son. "Prob­lems with re­pro­ducibil­i­ty."
Rather than repli­cate bad sci­ence, Rx­Cel­er­ate cre­at­ed new mod­el ex­per­i­ments where nec­es­sary, and dou­bled down with larg­er an­i­mal mod­els to demon­strate po­ten­tial in hu­mans.
"What we are try­ing to of­fer is the abil­i­ty to out­source the think­ing be­hind drug de­vel­o­ment," says Grainger. CROs are great for de­fined tasks, he adds, but when it comes to do­ing the ar­chi­tec­ture: "CROs don't do that very well."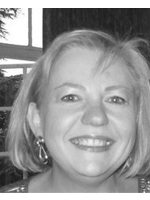 Jill Reck­less
It's the kind of work that ap­peals to any­one in a cash con­strained en­vi­ron­ment, says Reck­less, whether that's a biotech start­up or a ma­jor bio­phar­ma, work­ing on a bud­get to see where it has as­sets of re­al val­ue to pur­sue. It's all about stay­ing fo­cused while re­main­ing skep­ti­cal about what's come be­fore.
"By not do­ing the things that don't need to be done," says Grainger, "that's where the bulk of the cost sav­ings come."
How's J&J's team do­ing with XO1's drug, now dubbed "9375"?
So far so good, says Ma­son, who vis­it­ed with the group in charge at J&J as they look for a next-gen­er­a­tion an­tithrom­bin to fol­low Xarel­to. They're through Phase I and ex­am­in­ing next steps for Phase II.
Says Ma­son: "Stay tuned."