Af­ter clear­ing an FDA hur­dle, Am­gen wins an FDA OK on CKD drug Parsabiv
Am­gen bare­ly man­aged to com­plete a full para­graph when the phar­ma gi­ant an­nounced last Au­gust that the FDA had re­ject­ed Parsabiv (etel­cal­ce­tide) for sec­ondary hy­per­parathy­roidism (SH­PT), a dis­ease that af­fects chron­ic kid­ney dis­ease pa­tients on he­modi­a­lyis. But the com­pa­ny man­aged to whip up some­thing more in-depth when it an­nounced last night that the agency had hand­ed over an ap­proval.
Reg­u­lar­ly hailed as a top late-stage drug at Am­gen $AMGN, in­ves­ti­ga­tors test­ed the drug in more than a thou­sand pa­tients, re­port­ed­ly meet­ing its pri­ma­ry end­points by slash­ing dan­ger­ous­ly high parathy­roid hor­mone lev­els. In one study 74.7% of sub­jects on the drug hit its tar­get, com­pared to just 8.9% in the place­bo arm. In an­oth­er Phase III tri­al the new drug out­per­formed Am­gen's block­buster drug Sen­si­par, which earned $1.4 bil­lion.
The ap­proval marks the first new drug for this con­di­tion in 12 years, they add.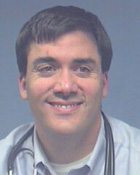 Ge­of­frey A. Block
Thom­son Reuters es­ti­mates that the drug should score well on the rev­enue side, but fall far short of a block­buster with about $600 mil­lion in peak sales. In­vestors were left unim­pressed, though, with the stock down slight­ly in ear­ly trad­ing.
"As a physi­cian who cares for pa­tients with ad­vanced chron­ic kid­ney dis­ease, I un­der­stand the im­por­tance of achiev­ing and main­tain­ing si­mul­ta­ne­ous re­duc­tions in a num­ber of com­plex lab val­ues in the treat­ment of sec­ondary HPT," said Ge­of­frey A. Block, MD, nephrol­o­gist at Den­ver Nephrol­o­gists, in the com­pa­ny's state­ment. "The abil­i­ty to pro­vide my pa­tients with an in­tra­venous cal­cimimet­ic and help en­sure they re­ceive the ther­a­py they need is a tremen­dous mile­stone in the man­age­ment of this fre­quent­ly un­der­treat­ed chron­ic pro­gres­sive dis­ease."