Af­ter No­var­tis walks on last STING drug, Chi­nook spits out or­phan Aduro as­sets
In Au­gust, Chi­nook merged with the strug­gling Aduro to take on the com­pa­ny's pipeline pro­grams for kid­ney dis­ease re­search. Mon­day, Chi­nook an­nounced that Aduro will take on a new name: Sairopa.
The com­pa­ny an­nounced a par­tial sale to Van Herk In­vest­ments, a Eu­ro­pean life sci­ence in­vestor, to cre­ate a new com­pa­ny called Sairopa that will fo­cus on the R&D of non-re­nal mon­o­clon­al an­ti­bod­ies that were gen­er­at­ed through Aduro's B-Se­lect plat­form. As a part of the deal, Chi­nook will re­lin­quish con­trol of all the as­sets it ac­quired from Aduro.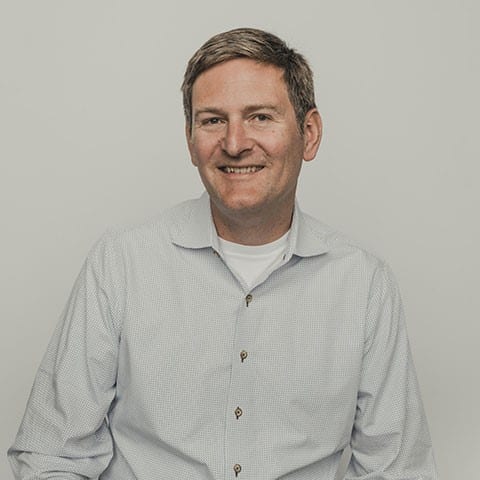 Er­ic Dob­meier
"These are not core as­sets to Chi­nook go­ing for­ward, and so this is a nice way to give them life on their own," CEO Er­ic Dob­meier said.
The move helps Dob­meier stream­line things, and op­er­ate as ef­fi­cient­ly as pos­si­ble, he said. The com­pa­ny is fo­cused on kid­ney re­search, and by tak­ing these an­ti­body as­sets and putting them un­der a new um­brel­la, Chi­nook will re­ceive 40% eq­ui­ty stake but al­low the Sairopa sci­en­tists to fo­cus their ef­forts there.
"It's a great way for us to be able to get these as­sets an op­por­tu­ni­ty to suc­ceed, but al­so not get dis­tract­ed and be able to fo­cus on kid­ney dis­ease," Dob­meier said in a call Mon­day. "We think it's a win-win."
The spin­off comes af­ter a bru­tal stretch for Aduro. Ear­ly in 2019, CEO Stephen Isaacs was forced to se­vere­ly re­struc­ture and down­size the staff, cut­ting 37% of the work­force and watched the biotech's stocks dwin­dle.
Aduro can­di­dates in the Stim­u­la­tor of In­ter­fer­on Genes (STING) and A Pro­lif­er­a­tion In­duc­ing Lig­and (APRIL) path­ways have been in­ves­ti­gat­ed in can­cer, au­toim­mune and in­flam­ma­to­ry dis­eases. How­ev­er, the com­pa­ny had a list of set­backs, which in­clud­ed No­var­tis dump­ing its col­lab­o­ra­tion with Aduro on STING in 2019.
Orig­i­nal­ly, there were two sep­a­rate STING pro­grams: in­tra­tu­moral STING and sys­temic STING. No­var­tis had put the in­tra­tu­moral pro­gram on hold last year but con­tin­ued R&D on the sys­temic pro­gram. Mon­day, No­var­tis an­nounced that they would no longer be col­lab­o­rat­ing on this pro­gram ei­ther.
"Frankly, from our point of view, (that) stream­lines things," Dob­meier said. "It's un­for­tu­nate for the pro­gram, but it will be made eas­i­er to fo­cus go­ing for­ward on kid­ney dis­ease."
And in late 2018, J&J backed out of its lis­te­ria tech for lung and prostate can­cer.
Chi­nook will own about 40% of Sairopa and have one seat on the com­pa­ny's board of di­rec­tors, ac­cord­ing to the re­lease. Chi­nook will al­so as­sume Aduro's col­lab­o­ra­tion agree­ments with Eli Lil­ly and Mer­ck, and briefly as­sumed the agree­ment with No­var­tis be­fore the end of the col­lab­o­ra­tion was an­nounced.
As a part of Chi­nook's Oc­to­ber 2020 merg­er with Aduro, stock­hold­ers re­ceived one CVR for each out­stand­ing share.