Af­ter EMA flop, Puma takes Ner­l­ynx to Chi­na in new out-li­cens­ing deal
Fac­ing a like­ly road­block en­ter­ing the Eu­ro­pean mar­ket, Puma Biotech­nol­o­gy $PBYI is ink­ing a string of new deals in dif­fer­ent re­gions for its can­cer drug Ner­l­ynx. Lat­est tar­get: Chi­na.
Puma is bud­dy­ing up on the deal with CAN­bridge Life Sci­ences, which will de­vel­op and com­mer­cial­ize the drug in main­land Chi­na, Tai­wan, Hong Kong, and Macau. Puma gets a $30 mil­lion up­front pay­ment, and biobucks of up to $40 mil­lion if cer­tain reg­u­la­to­ry mile­stones are met. Puma could al­so get dou­ble-dig­it roy­al­ties on sales, and ex­tra mile­stones based on sales.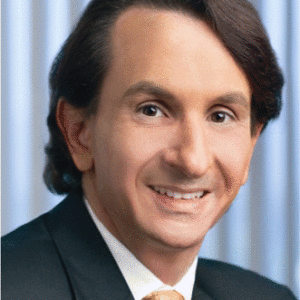 Alan Auer­bach
"Puma is com­mit­ted to pro­vid­ing ac­cess to Ner­l­ynx to pa­tients around the world, and greater Chi­na rep­re­sents a very large mar­ket op­por­tu­ni­ty," said Alan Auer­bach, Puma's pres­i­dent and CEO, in a state­ment. "While we con­tin­ue to fo­cus our com­mer­cial re­sources on the US mar­ket, we be­lieve this new part­ner­ship with CAN­bridge will help pa­tients in greater Chi­na to ac­cess Ner­l­ynx at the ear­li­est op­por­tu­ni­ty."
Puma's drug was ap­proved by the FDA in Ju­ly 2017 for pre­vent­ing the re­turn of breast can­cer af­ter ther­a­py. The com­pa­ny planned to take the drug to Eu­rope, but got slapped down by the EMA last month due to con­cerns its reg­u­la­tors had with the drug.
But that set­back hasn't stopped the com­pa­ny from try­ing to com­mer­cial­ize the drug out­side the US. Late last month, Is­rael's Medi­son Phar­ma signed an ex­clu­sive li­cens­ing deal to seek reg­u­la­to­ry ap­proval for and com­mer­cial­ize the breast can­cer treat­ment. Medi­son ex­ecs said they ex­pect to re­ceive ap­proval from the Is­raeli Min­istry of Health in 2019.