Af­ter fruit­less talks, a bid from Vas and plen­ty of pa­tience, AveX­is CEO Sean Nolan slow­ly reeled in an $8.7B deal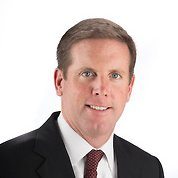 AveX­is CEO Sean Nolan
Some­times, it pays to be pa­tient. In Sean Nolan's case, it was per­son­al­ly worth tens of mil­lions of dol­lars.
Af­ter watch­ing the cork bob in the wa­ter for months, the AveX­is CEO got his first hard strike on June 29 last year when an ad­mir­er of­fered to buy the com­pa­ny for $112 a share, with a mix of cash and stock.
He and the board threw it right back, even though his own stock was trad­ing at that time for $81.69.
The bio­phar­ma, iden­ti­fied in a re­cent SEC fil­ing as Com­pa­ny B, wasn't done. A $118 of­fer was fol­lowed by $130, and by the end of Ju­ly, they were in to con­duct due dili­gence.
It didn't go any­where, though, with Com­pa­ny B walk­ing away in Au­gust, un­able to put a deal to­geth­er. And that's some­thing that Nolan prob­a­bly laughs about these days.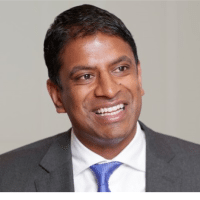 Vas­ant Narasimhan, No­var­tis
In the com­ing months, AveX­is shares would surge as it be­came clear that the FDA would be will­ing to con­sid­er very ear­ly-stage da­ta on its gene ther­a­py for spinal mus­cu­lar at­ro­phy, a po­ten­tial ground­break­er in that field. And on Feb­ru­ary 16, af­ter the top BD guys at No­var­tis had be­gun talks about an al­liance, the new­ly pro­mot­ed CEO Vas Narasimhan jumped on the phone and of­fered Nolan $190 a share.
Nolan de­murred, but al­lowed that he was in­ter­est­ed.
There were plen­ty more com­mu­ni­ca­tions — even a sud­den ap­pear­ance by "Com­pa­ny C" which end­ed up of­fer­ing $185 with an in­tent to find some added val­ue. But Narasimhan got what he want­ed when he hiked No­var­tis bid to $218, with a sweet­en­er to $225 if No­var­tis has to ex­tend the of­fer.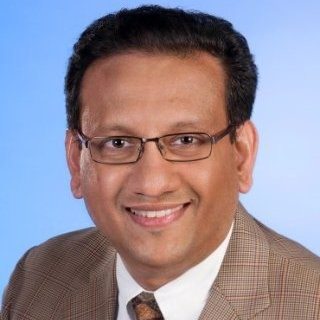 Suku­mar Na­gen­dran
They closed on April 6 at $8.7 bil­lion, with an 88% pre­mi­um on the shares and close to twice the first bid made by Com­pa­ny B.
Nolan's ex­it pack­age is worth $64.5 mil­lion.
Chief Med­ical Of­fi­cer Suku­mar Na­gen­dran gets $23.4 mil­lion.
James L'Ital­ien, the chief reg­u­la­to­ry of­fi­cer, gets $19 mil­lion.