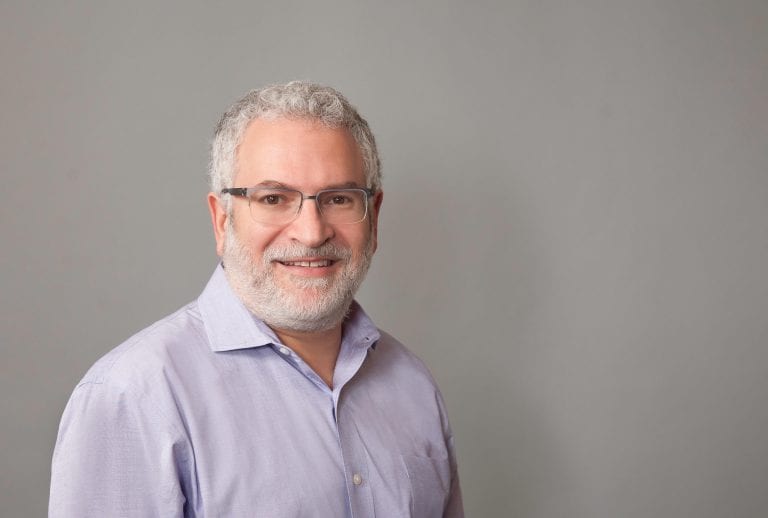 Af­ter go­ing 'crazy' over the sci­ence, Mer­ck signs up a new part­ner in the hunt for an HIV cure
Less than a year af­ter ink­ing a $100 mil­lion li­cens­ing deal with Ger­man gi­ant Bay­er, Dew­point Ther­a­peu­tics has scored an­oth­er big-time con­tract, this time with Mer­ck. And this col­lab­o­ra­tion came to­geth­er in a par­tic­u­lar­ly un­usu­al fash­ion.
Mer­ck and Dew­point have agreed on a part­ner­ship that will pro­vide the phar­ma gi­ant with ac­cess to the Boston-based biotech's bio­mol­e­c­u­lar con­den­sate tech­nol­o­gy in or­der to de­vel­op treat­ments, and po­ten­tial­ly a cure, for the HIV virus. Dew­point, in turn, will re­ceive up to $305 mil­lion in up­front and mile­stone pay­ments as well as roy­al­ties for any ap­proved prod­uct.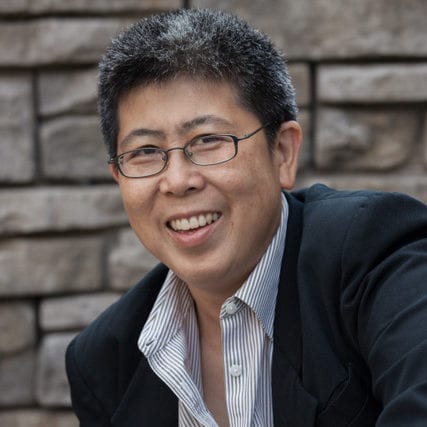 Ann Kwong
Bruce Beu­tel, Dew­point's COO, worked at Mer­ck for sev­er­al years be­fore join­ing the biotech, and said he kept in touch with his for­mer col­leagues to bring about a sci­en­tif­ic "meet­ing of the minds" be­tween Dew­point ex­ec­u­tive VP Ann Kwong and and Daria Hazu­da, CSO of Mer­ck's MRL Cam­bridge Ex­plorato­ry Sci­ence Cen­ter.
"[The meet­ing] was ob­vi­ous­ly very suc­cess­ful, and I think what came out of that was the sci­en­tists on both sides re­al­ly were push­ing the busi­ness peo­ple go­ing, 'You have to find a way to make this work,'" Beu­tel said. "That's al­ways the best; so of­ten in busi­ness de­vel­op­ment it's the op­po­site."
"There was no one from BD on our side but there were two guys from BD on the Mer­ck side in the back of the room," Kwong added. "Daria and I just sat down at the end of a long ta­ble and we just went crazy for about an hour, hour and a half talk­ing vi­ral­i­ty. It was so much fun."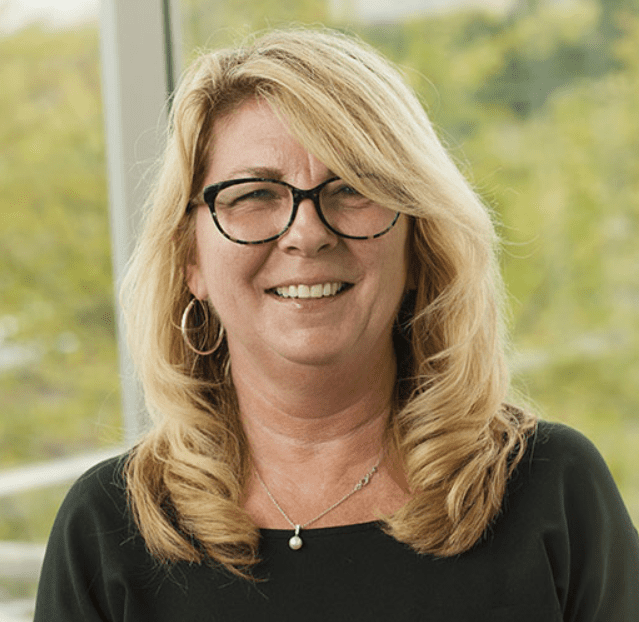 Daria Hazu­da
The rap­port shared by the sci­en­tists al­lowed the com­pa­nies to quick­ly iron out their con­tract. Beu­tel said they on­ly need­ed about two and a half months to work every­thing out, mov­ing at a break­neck pace for the phar­ma in­dus­try.
"When I got up from the ta­ble, I turned around and the two BD guys were sit­ting there and their mouths were lit­er­al­ly hang­ing open," Kwong said with a laugh.
Dew­point it­self fo­cus­es its re­search on bio­mol­e­c­u­lar con­den­sates — droplet-like struc­tures that form dy­nam­i­cal­ly with­in cells when di­verse "com­mu­ni­ties" of pro­teins, RNAs and oth­er bio­mol­e­cules come to­geth­er through phase sep­a­ra­tion. Con­den­sates have been known to sci­en­tists for more than a cen­tu­ry, but Dew­point aims to study how such com­mu­ni­ties in­ter­act and hope­ful­ly cre­ate new treat­ments for dis­eases.
"It's like when you have oil and vine­gar and you shake it up and you see those lit­tle bub­bles," Kwong said. "Cells use this to con­cen­trate and sep­a­rate com­mu­ni­ties of bio­mol­e­cules that usu­al­ly in­volve nu­cle­ic acids and dif­fer­ent kinds of pro­teins."
The deal Dew­point signed with Bay­er, agreed to last No­vem­ber, fo­cused on de­vel­op­ing the biotech's con­den­sate li­brary and treat­ing car­dio­vas­cu­lar and gy­ne­co­log­i­cal dis­eases.
As for the Mer­ck col­lab­o­ra­tion, mod­ern HIV treat­ments can sup­press vi­ral loads to un­de­tectable lev­els, but the virus re­mains la­tent in cer­tain cells and virus counts will rise if treat­ment is dis­con­tin­ued. Beu­tel and Kwong are keep­ing the sci­en­tif­ic nuts and bolts un­der wraps, but es­sen­tial­ly con­firmed their tech will in some shape or form tar­get la­tent HIV-in­fect­ed cells.
What they will di­vulge is how their tech could po­ten­tial­ly be ap­plied to fight­ing HIV in a gen­er­al sense. By ma­nip­u­lat­ing how com­mu­ni­ties with­in cells in­ter­act, a whole new world of pos­si­bil­i­ties opens up, Beu­tel said.
"In the case of HIV, there will be con­den­sates that are in­volved in the vi­ral life cy­cle, and we're go­ing to be able to mod­u­late that in a way that pre­vi­ous HIV dis­cov­ery ef­forts sim­ply ig­nored," Beu­tel said. "That's go­ing to let you do new things, and hope­ful­ly af­fect a cure like we're talk­ing about, in a way that you just couldn't en­vi­sion do­ing when you were fo­cus­ing on the in­di­vid­ual mol­e­c­u­lar tar­gets."
This kind of re­search in­to bio­mol­e­c­u­lar con­den­sates is still quite new, and Dew­point is years away from pro­duc­ing a clin­i­cal prod­uct, per Beu­tel. But that doesn't mean they will stop search­ing for that Holy Grail — find­ing the elu­sive cure for HIV.
"You have to deal with the la­tent in­te­grat­ed virus and all of that, so this is re­al­ly the ma­jor fo­cus," Kwong said.