Af­ter pi­lot project, Take­da inks $500M pact to tap in­to a Ke­van Shokat pro­tégé's co­va­lent small mol­e­cule fish­ing plat­form
As new tech­nolo­gies open up new av­enues to­ward tar­gets wide­ly con­sid­ered un­drug­gable by small mol­e­cules, Take­da is tak­ing a chance on a low-pro­file drug dis­cov­ery play­er with promis­es of up to $500 mil­lion in biobucks.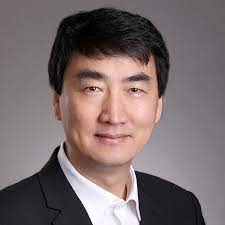 Ping Cao
Over the next two years, Sun­ny­vale, CA-based Brid­Gene will de­ploy its chem­i­cal pro­teomics-based plat­form for five pro­grams against tar­gets of in­ter­est, start­ing with one im­pli­cat­ed in neu­rode­gen­er­a­tive dis­eases.
It all start­ed, ac­cord­ing to Brid­Gene CEO Ping Cao, with an in-per­son meet­ing at JP Mor­gan last Jan­u­ary.
"If you talk to a chemist or sci­en­tist in a large firm, they al­ways say we are tar­get hun­gry," he said.
Cao, who spent enough years at Am­gen's San Fran­cis­co site to be ap­proach­ing lif­er sta­tus, knew the is­sue well. With the low-hang­ing fruit al­ready picked, re­main­ing dis­ease-caus­ing pro­teins of­ten have pock­ets that are ei­ther too shal­low (think KRAS) or tran­sient, pre­sent­ing them­selves on­ly in live cells (think tran­scrip­tion fac­tor).
Take­da was no dif­fer­ent. The phar­ma gi­ant has a large phe­no­typ­ic screen­ing fa­cil­i­ty in Japan where sci­en­tists iden­ti­fy phe­no­typ­ic changes caused by mol­e­cules in their li­brary, but there's a ma­jor hur­dle in fig­ur­ing out what ex­act­ly caused the change. Once Cao pre­sent­ed their tech­nol­o­gy, it took lit­tle time to kick­start a pi­lot project in which Take­da hand­ed over some of their clin­i­cal can­di­dates for Brid­Gene to pro­file.
"We use co­va­lent small mol­e­cules as a bait," he said. "So we fish in­side live cells. So live cells are like an ocean; each pro­tein is just like a fish there. Dif­fer­ent small mol­e­cules, they will fish out dif­fer­ent tar­gets or dif­fer­ent pro­teins."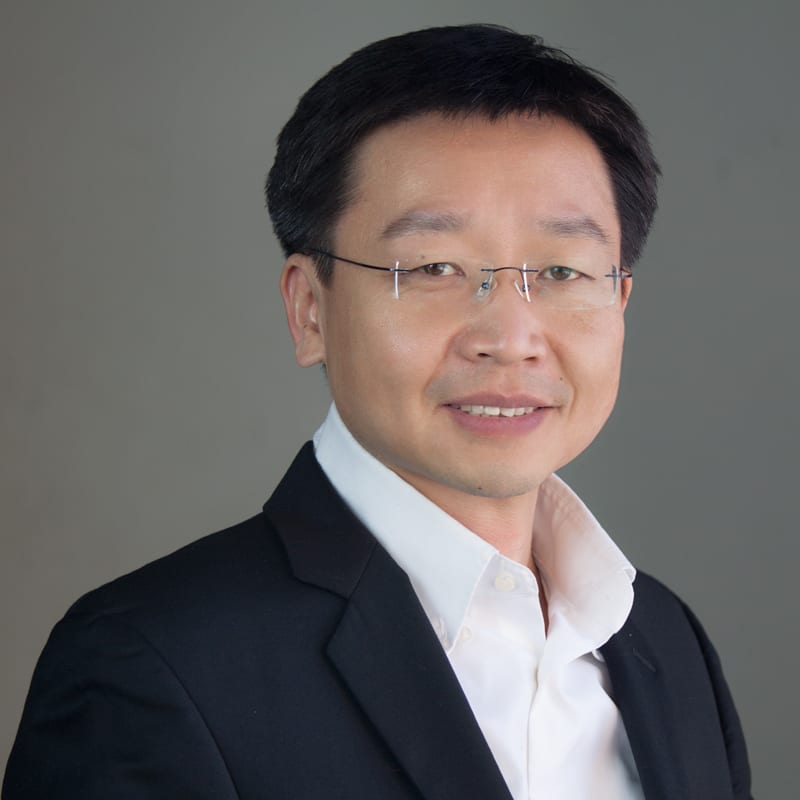 Chao Zhang
The core tech­ni­cal ex­per­tise came from sci­en­tif­ic founder Chao Zhang's lab at the Uni­ver­si­ty of South­ern Cal­i­for­nia. Hav­ing trained with Ke­van Shokat, the in­ven­tor of one of the ear­li­est KRAS G12C in­hibitors, Zhang came up with his own method of min­ing co­va­lent ki­nase in­hibitors, col­lab­o­rat­ing with Prin­cip­ia co-founder Jack Taunton along the way. That com­pa­ny, which boasts of BTK in­hibitors, sold to Sanofi for $3.7 bil­lion. Shokat, mean­while, is on the sci­en­tif­ic ad­vi­so­ry board.
From March to Sep­tem­ber, Brid­Gene's team of 10 put sev­er­al Take­da can­cer drugs through its plat­form and came up with a re­port de­tail­ing how many pro­teins bound to those small mol­e­cules — some pre­vi­ous­ly un­known to the phar­ma part­ner.
"Take­da was re­al­ly hap­py with the re­sults be­cause this re­port helped them to — they can de­cide if they want to pur­sue oth­er in­di­ca­tions that cov­er oth­er tar­gets they didn't know be­fore," he said. "It al­so gave them (a) broad full view of the po­ten­tial tox­i­c­i­ty con­cerns down the road."
It paved the way for the cur­rent col­lab­o­ra­tion, Cao said, which takes the same tech­nol­o­gy in a slight­ly dif­fer­ent di­rec­tion. The biotech will be tasked with iden­ti­fy­ing new tar­gets that are re­spon­si­ble for a spe­cif­ic dis­ease phe­no­type that Take­da pin­points as un­der­ly­ing a neu­rode­gen­er­a­tive con­di­tion, or oth­er ail­ments in the fu­ture phas­es of the pact.
The undis­closed up­front cash, added to a pre-A round they've raised, would help fund Brid­Gene's in­ter­nal pipeline of on­col­o­gy pro­grams, Cao added.
For Take­da, the al­liance marks the lat­est in a dis­cov­ery deal spree cov­er­ing every­thing from RNA-bind­ing small mol­e­cules and ri­bo­some drug test­ing ma­chines to CRISPR-screened cell ther­a­pies and LNP gene de­liv­ery.