Af­ter promis­ing M&A and buy­backs to re­vive long-term prospects, Bio­gen re­fresh­es board with three ap­point­ments to en­thuse in­vestors
Bruised by the ti­tan­ic fail­ure of its Alzheimer's drug ad­u­canum­ab and ahead of gene ther­a­py com­pe­ti­tion for its flag­ship SMA treat­ment Spin­raza, Bio­gen is for­ti­fy­ing its board with three new ap­point­ments to pla­cate its in­creas­ing­ly dis­en­chant­ed share­hold­er base that has seen the US drug­mak­er cul­ti­vate its pipeline around the now aban­doned ad­u­canum­ab.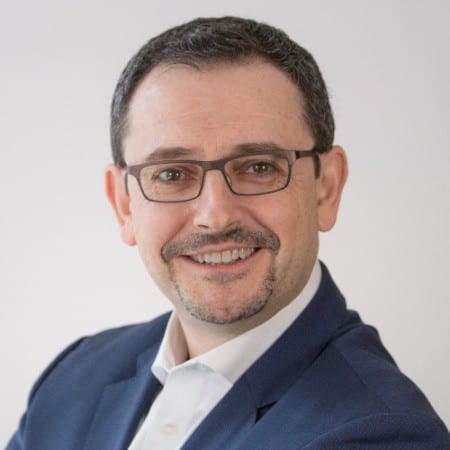 Je­sus Man­tas
Last Wednes­day, com­pa­ny ex­ec­u­tives at­tempt­ed to put a Band-Aid on the burn by telling an­a­lysts in a post-earn­ings con­fer­ence call that they felt an "oblig­a­tion to re­bound" and in­tend­ed to do so by en­gag­ing in M&A and buy­ing back shares with the $42 bil­lion they have in the bank, over the next five years.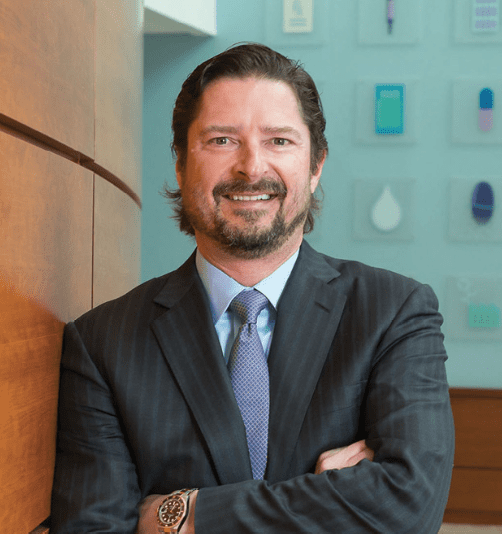 John Chimin­s­ki
On Mon­day, Bio­gen said it was hir­ing Catal­ent chief John Chimin­s­ki; se­nior ad­vi­sor to life sci­ences PE firm EW Health­care Part­ners William Hawkins; and man­ag­ing part­ner of IBM Glob­al Ser­vices Je­sus Man­tas. "We have heard the calls from our share­hold­ers and have act­ed…" Bio­gen chair­man Ste­lios Pa­padopou­los said in a state­ment.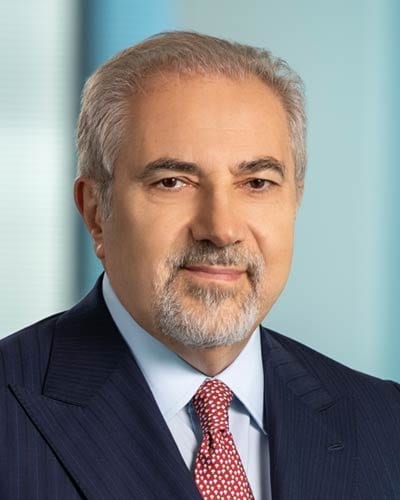 Ste­lios Pa­padopou­los
Ear­li­er in the first quar­ter, Bio­gen scrapped two large Phase III stud­ies of ad­u­canum­ab dis­sat­is­fied by the drug's im­pact on the course of Alzheimer's — and last week the com­pa­ny al­so dis­closed it had shelved a late-stage study test­ing the drug's abil­i­ty to pre­vent on­set of the dis­ease, ef­fec­tive­ly dis­card­ing the drug. But it is still tak­ing a wait-and-see po­si­tion on its oth­er amy­loid be­ta Alzheimer's drug BAN2401 — in stark con­trast to part­ner Ei­sai who quick­ly ini­ti­at­ed a new tri­al for the ex­per­i­men­tal treat­ment even as Wall Street and neu­ro ex­perts have ef­fec­tive­ly de­clared the amy­loid strat­e­gy of tar­get­ing the tox­ic clus­ters in the brain dead, fol­low­ing a spate of fail­ures.
Bio­gen record­ed a spike in first-quar­ter rev­enue dri­ven by Spin­raza, but No­var­tis' $NVS gene ther­a­py Zol­gens­ma is un­der reg­u­la­to­ry re­view, and com­pe­ti­tion from Roche/PTC Ther­a­peu­tics $PTCT oral SMA med­i­cine-in-de­vel­op­ment ris­diplam could in­flict some dam­age to Spin­raza's cur­rent mo­nop­oly. On Wednes­day, Bio­gen chief Michel Vounatsos dis­missed the like­li­hood that an­oth­er ther­a­py will push Spin­raza off its perch any­time soon, but the com­pa­ny's shares slipped, sig­nal­ing a con­sen­sus that in­vestors were un­con­vinced by man­age­ment's up­beat tone.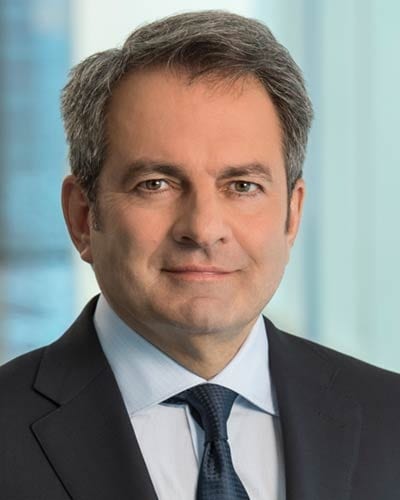 Michel Vounatsos
"While the stock ap­pears some­what dis­count­ed…it is hard to make a com­pelling case for own­er­ship, par­tic­u­lar­ly since many of the foun­da­tions of their port­fo­lio face es­ca­lat­ing com­pet­i­tive pres­sures in the im­me­di­ate fu­ture (MS – new orals, patent lit­i­ga­tion, CD20 – biosim­i­lars, Spin­raza – gene ther­a­py and ris­diplam). Bio­gen's board and man­age­ment have still not fi­nal­ly for­sworn be­ta amy­loid as a de­vel­op­ment tar­get, and con­tin­ue to fund large piv­otal tri­als with their part­ner Ei­sai. In the next few months we would ex­pect the com­pa­ny to make fi­nal (dis­con­tin­u­a­tion) de­ci­sions on these pro­grams, and to se­vere their col­lab­o­ra­tion with Ei­sai and ab­sorb what­ev­er charges, penal­ties, write-offs and or­ga­ni­za­tion­al changes such de­ci­sions en­tail," SVB Leerink's Ge­of­frey Porges wrote in a note last week.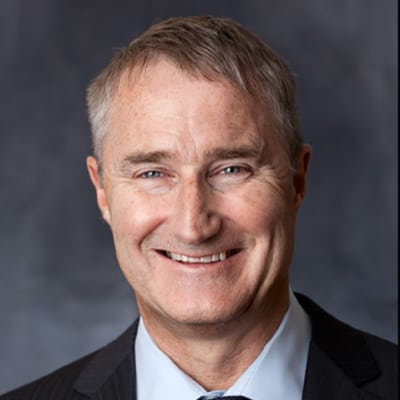 Ge­of­frey Porges
Jef­feries an­a­lysts sug­gest­ed that in the near term, Spin­raza sales may be in­su­lat­ed, de­spite com­pe­ti­tion.
"We do think 'base' of Spin­raza is OK near-term as gene ther­a­py pri­mar­i­ly im­pacts on­ly 'de no­vo' new in­fants, but new pa­tient share loss im­pacts the 'tail' and oral could al­so be a pre­ferred op­tion over time par­tic­u­lar­ly for kids/ado­les­cents giv­en no need for spinal tap in­fu­sion," they wrote in a note.