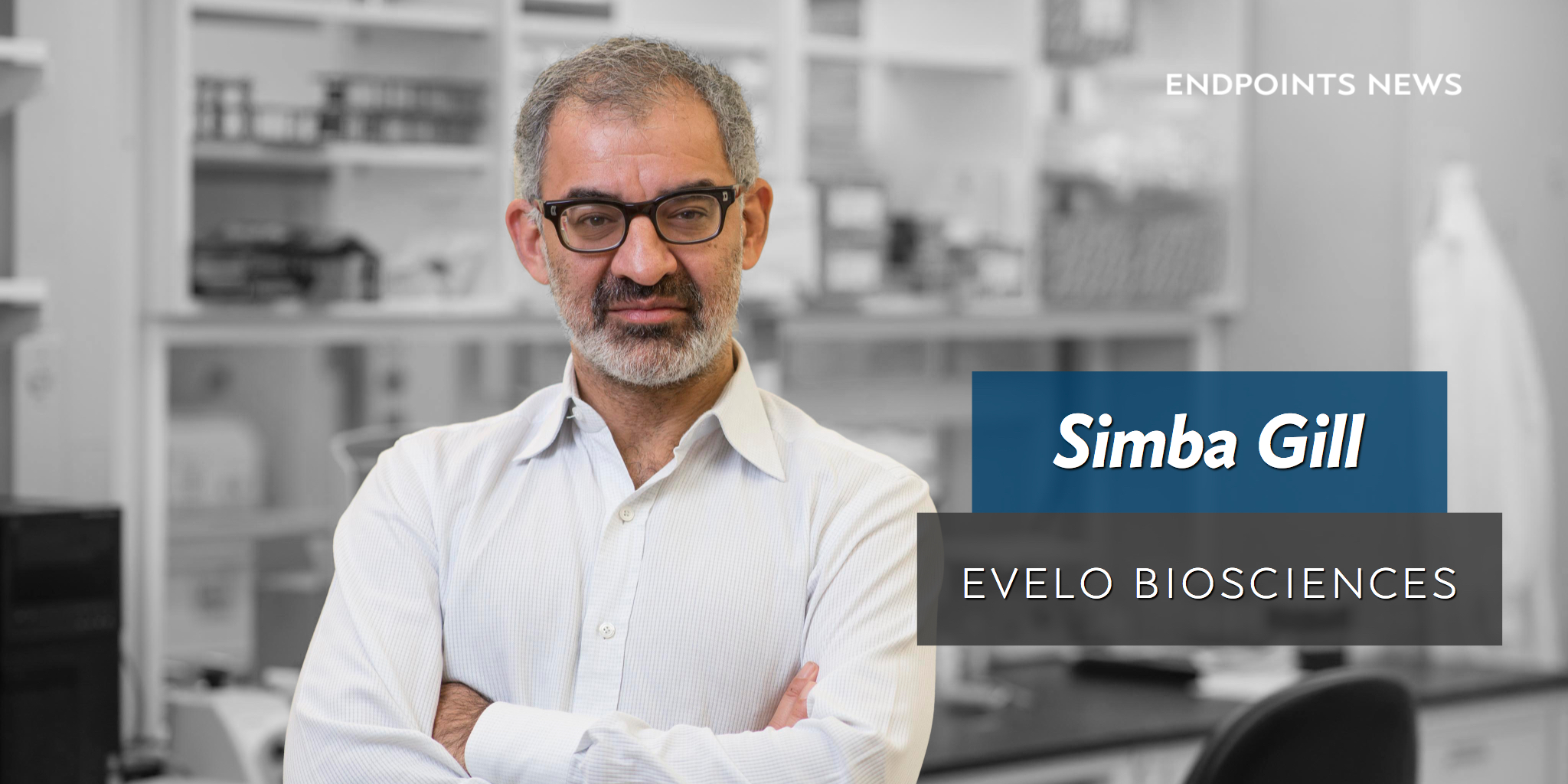 Af­ter rais­ing $100M, Google-backed Evelo looks to blaze a new trail with mon­o­clon­al mi­cro­bials
Sim­ba Gill has al­ways want­ed, in his own words, "to build one great, ful­ly-in­te­grat­ed biotech com­pa­ny."
And now he's tak­ing his shot with Evelo Bio­sciences.
To­day, Gill and his crew of 50 are tak­ing the wraps off a $50 mil­lion in­vest­ment round, which brings the to­tal raised so far to $100 mil­lion. That's enough mon­ey for Evelo — an ear­ly-stage com­bi­na­tion of two fledg­lings in­cu­bat­ed by Flag­ship Pi­o­neer­ing that were both tack­ling the same ob­jec­tive from op­po­site ends of the dis­ease spec­trum — to take a gi­ant step in­to the clin­ic with a slate of at least five pro­grams that will each look to demon­strate that a par­tic­u­lar mi­cro­bial strain can act to ac­cel­er­ate or brake an im­mune sys­tem at­tack.
It starts with can­cer, look­ing to open a new chap­ter in im­muno-on­col­o­gy that can fol­low the check­point pi­o­neers. And it goes off in­to a va­ri­ety of au­toim­mune con­di­tions and dis­ease types that Gill un­abashed­ly be­lieves will lay the ground­work for a rad­i­cal new ap­proach to drug de­vel­op­ment.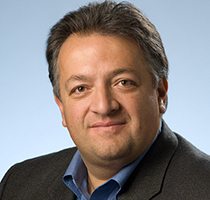 Flag­ship founder and CEO Noubar Afeyan
Any­one fa­mil­iar with Mod­er­na and the way Flag­ship's Noubar Afeyan is build­ing com­pa­nies will rec­og­nize the mod­el in­stant­ly. The goal here is to pro­vide enough cash to prove a new plat­form tech can work pro­duc­ing key proof-of-con­cept da­ta.
"It's re­al­ly start­ing to bear fruit," says Kr­ish­na Yesh­want, the gen­er­al part­ner at GV — for­mer­ly Google Ven­tures — who is deeply im­pressed with Evelo's pre­clin­i­cal ev­i­dence to back up the ther­a­peu­tic ef­fect of spe­cif­ic strains of gut mi­crobes – a far cry from the rather "vague" da­ta he's seen be­hind the first wave of mi­cro­bio­me com­pa­nies in the clin­ic.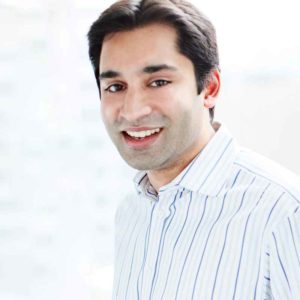 Kr­ish­na Yesh­want, GV
Make no mis­take, Gill and Yesh­want and all the back­ers are wait­ing to see what comes from the first wave of mi­cro­bio­me com­pa­nies in the clin­ic. But they clear­ly be­lieve that they've now reached the thresh­old where they can start to dis­tin­guish what they are af­ter com­pared to the ear­ly pi­o­neers in gut bi­ol­o­gy. Join­ing GV, Flag­ship and Cel­gene Ven­tures are the Mayo Clin­ic, al­ready strate­gi­cal­ly aligned with Evelo on the work, and Alexan­dria Ven­ture In­vest­ments.
"It is un­be­liev­ably clear that check­point in­hibitors are go­ing to be come se­mi-com­modi­tized," Gill tells me about the first and sec­ond and third wave of PD-(L)1 in­hibitors now break­ing in­to the mar­ket. By tak­ing the lead on mon­o­clon­al mi­cro­bials in the gut, Evelo be­lieves it can clear­ly dis­tin­guish its own work while map­ping out an ear­ly-leader ad­van­tage in a brand new are­na of im­muno-on­col­o­gy.
It is, he adds, "at least as broad­ly ap­plic­a­ble as mon­o­clon­al an­ti­bod­ies and po­ten­tial­ly much broad­er."
Those are bold words, and Gill says he's ready to start back­ing it up with hard hu­man da­ta, look­ing for an ear­ly lead in on­col­o­gy and quick­ly ex­pand­ing the scope with drugs that tar­get im­muno-in­flam­ma­to­ry con­di­tions. Can­cer, he says, is an ob­vi­ous pick, but Gill and Evelo are keep­ing mum on their first shorts in au­toim­mune and au­to-in­flam­ma­to­ry con­di­tions — for now.
"Our goal is for every sin­gle can­cer pa­tient to get a mon­o­clon­al mi­cro­bial," says Gill. Along the way, he's al­so ex­pect­ing some ma­jor col­lab­o­ra­tions with bio­phar­ma part­ners to fol­low.
Gill and his grow­ing crew still need to prove that what they are do­ing will work in hu­mans, as it has in mouse stud­ies, but they're bet­ting $100 mil­lion that what they've seen so far proves it can be big.
It's a big gam­ble, and one that Gill clear­ly rel­ish­es.