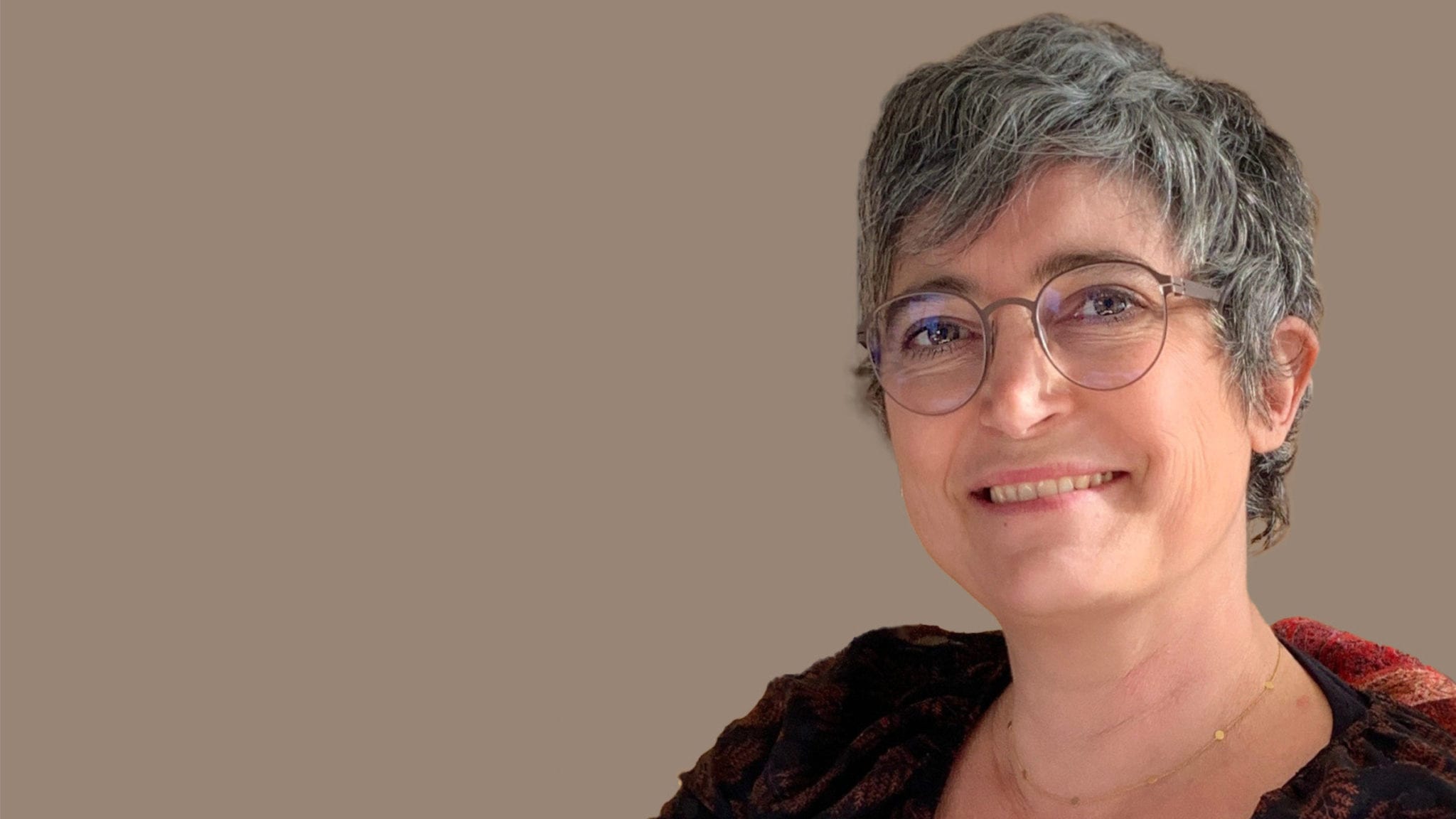 Elvire Gouze, InnoSkel CEO
Af­ter scor­ing big Pfiz­er buy­out, a Ther­a­chon co-founder turns once again to dwarfism with $24M Se­ries A
Less than two years af­ter sell­ing her first biotech to Pfiz­er for a hefty $810 mil­lion, a French re­searcher has launched a new gene ther­a­py out­fit that's fo­cus­ing on the same tar­get — dwarfism — but tak­ing a dif­fer­ent path to treat­ment.
The sci­en­tist is Elvire Gouze and the com­pa­ny is In­noSkel, which launched with €20 mil­lion in Se­ries A fi­nanc­ing (about $24.2 mil­lion) ear­ly Mon­day. Though In­noSkel is aim­ing to treat a whole host of rare skele­tal dis­eases that af­fect the body's col­la­gen, it's first go­ing af­ter what's known as spondy­loepi­phy­seal dys­pla­sia con­geni­ta (SEDc), the sec­ond-lead­ing cause of dwarfism that stunts the growth of a pa­tient's car­ti­lage.
Mon­day's fundraise was co-led by Jeito Cap­i­tal and Arie Bellde­grun's team at Vi­da Ven­tures. Ré­gion Sud In­vestisse­ment and The Turenne Group al­so par­tic­i­pat­ed in the round.
Gouze had been work­ing on skele­tal dys­pla­sia at In­serm, the French equiv­a­lent of the NIH, and helped launch the new­ly Pfiz­er-owned Ther­a­chon. She kept her aca­d­e­m­ic lab while work­ing there and came up with the idea for a gene ther­a­py in type 2 col­lagenopathies, which in­cludes SEDc.
"That's how we start­ed In­noSkel, it's a spin-out of my In­serm lab," Gouze told End­points News.
There are two main caus­es of dwarfism, Gouze said, the first of which was a lead­ing tar­get for Ther­a­chon. While the biotech's re­search cen­ters al­so re­volve around rare mus­cu­loskele­tal dis­or­ders, Ther­a­chon's mis­sion was to treat the com­pli­ca­tions of achon­dropla­sia like those in the body's car­dio­vas­cu­lar, neu­ro­log­i­cal and meta­bol­ic sys­tems.
Achon­dropla­sia af­fects bone growth and aris­es from a sep­a­rate ge­net­ic mu­ta­tion, re­sult­ing in a com­plete­ly dif­fer­ent mech­a­nism but sim­i­lar char­ac­ter­is­tics of dwarfism as SEDc. Ther­a­chon's ex­per­i­men­tal drug is an FGFR3 de­coy, which they be­lieve will cor­rect a sig­nal­ing path­way that trig­gers the ab­nor­mal growth.
Though both con­di­tions re­sult in in­di­vid­u­als with dwarfism hav­ing the same phys­i­cal ap­pear­ance, Gouze says the com­pli­ca­tions in this car­ti­lage-based dis­or­der are quite dif­fer­ent. Rather than their bones grow­ing ab­nor­mal­ly, pa­tients with SEDc see ef­fects in their growth plates — the car­ti­lage "tem­plate" of bones in chil­dren that haven't formed yet — es­sen­tial­ly ne­ces­si­tat­ing treat­ment be­fore pu­ber­ty.
This can lead to reti­nal de­tach­ments and pa­tients hav­ing trou­ble breath­ing, Gouze said. Fur­ther dif­fi­cul­ties hold­ing up their heads and necks can re­sult in paral­y­sis.
"In this case, the pa­tients are very short and have se­vere com­pli­ca­tions," Gouze said. "What we're try­ing to achieve is to re­pair the ex­o­cyclic ma­trix of the car­ti­lage."
In­noSkel isn't ready to di­vulge how their pro­gram treats the con­di­tion, nor can Gouze pre­dict when they'll first hit the clin­ic as the com­pa­ny is still await­ing the pub­li­ca­tion of a peer-re­viewed pa­per. Mon­day's fund­ing will go to­ward ad­vanc­ing to hu­man tri­als, how­ev­er, and any prod­uct will look like a typ­i­cal gene-ther­a­py in­jec­tion to pro­vide pro­teins that help the car­ti­lage be­have nor­mal­ly, she said.
Try­ing to treat dwarfism is a cause that's drawn sig­nif­i­cant op­po­si­tion from some cor­ners of the com­mu­ni­ty. It's one Gouze is all too fa­mil­iar with giv­en her pre­vi­ous role as sci­en­tif­ic founder of Ther­a­chon, and now she's back for more with In­noSkel. There have al­so been ef­forts by a promi­nent phar­ma, Bio­Marin, to get an achon­dropla­sia drug across the fin­ish line. The FDA ac­cept­ed Bio­Marin's pitch for the pro­gram just last month, with an ac­tion date com­ing next Au­gust.
But Gouze says she "ful­ly re­spects" the ar­gu­ment from ad­vo­cates that dwarfism is not some­thing meant to be "cured." Mak­ing every­one taller is not Gouze's main goal, she says, rather it's try­ing to pre­vent the com­pli­ca­tions that re­sult from achon­dropla­sia and now SEDc.
"When you're an adult with dwarfism you have to live with your con­di­tion any­way, and it's not to make them like every­body; the treat­ments are not try­ing to 'stan­dard­ize' them," Gouze said. "It's not so much to make every­body look the same, which would be use­less and ab­solute­ly not in­ter­est­ing any­way. It's try­ing to pre­vent the com­pli­ca­tions and de­crease the pain."