Seat­tle Ge­net­ics gets a PhI­II win for Ad­cetris, but shares slide as frets linger
Seat­tle Ge­net­ics $SGEN has had a rough Q2 as its lead ex­per­i­men­tal ther­a­py was put back on hold, forc­ing in­ves­ti­ga­tors to scrap Phase III short­ly af­ter the biotech had to drop a deal with Im­munomedics. But it's wind­ing up the quar­ter with a ma­jor win in its fa­vor, post­ing a hit in its close­ly-watched Ech­e­lon-1 study for front­line Hodgkin lym­phoma.
The big biotech says that its flag­ship ther­a­py, Ad­cetris, com­bined with a trio of stan­dard drugs beat a 4-drug main­stay cock­tail ther­a­py in front­line Hodgkin dis­ease for mod­i­fied pro­gres­sion-free sur­vival over a lengthy two-year stretch. The Ad­cetris pack­age ex­clud­ed bleomycin, which has been linked to a high­er rate of lung tox­i­c­i­ty and was used in the 4-drug com­bo con­trol.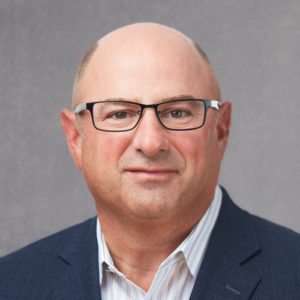 Clay Sie­gall
Com­pa­ny ex­ecs tell me that they're prep­ping an FDA ap­pli­ca­tion an­tic­i­pat­ed for lat­er this year. Seat­tle Ge­net­ics con­trols the US and Cana­di­an mar­kets for Ad­cetris, with its part­ner Take­da tak­ing on the rest of the world.
An­a­lysts have been watch­ing this key cat­a­lyst close­ly, look­ing to see if Seat­tle Ge­net­ics has a good chance of sig­nif­i­cant­ly ex­pand­ing its rev­enue from Ad­cetris. The an­swer to that would ap­pear to be a con­di­tion­al yes, based on the biotech's top-line da­ta.
The Ad­cetris com­bo hit a two-year mod­i­fied PFS rate of 82.1% com­pared to 77.2% in the con­trol arm — a 4.9 point, or 6%, im­prove­ment. That's sta­tis­ti­cal­ly sig­nif­i­cant, but not the wider, dou­ble-dig­it mar­gin that the bulls have been look­ing for, ac­cord­ing to a re­cent deep dive on this sub­ject from Leerink.
An­a­lysts there have not­ed that with­out a 10%-plus mar­gin in its fa­vor, pay­ers may just stick with the cheap­er stan­dard. The dif­fer­ence could amount to hun­dreds of mil­lions of dol­lars for Seat­tle Ge­net­ics by 2025.
In­vestors weren't hap­py with the num­bers. Seat­tle Ge­net­ics' shares dropped 11% as the da­ta sank in on Wall Street. Some of the ear­ly re­ac­tions on Twit­ter were al­so crit­i­cal.
82.1% vs 77.2% (haz­ard ra­tio=0.770; p-val­ue=0.035) looks more mar­gin­al than mean­ing­ful.

— Brad Lon­car (@brad­lon­car) June 26, 2017
You al­ways pre­fer a bet­ter re­sponse, Seat­tle Ge­net­ics CEO Clay Sie­gall told me in a pre­view of the an­nounce­ment. But this marks a clear win for pa­tients and a plus for the com­pa­ny as Sie­gall re­mains de­ter­mined to make Ad­cetris a bil­lion dol­lar-plus block­buster.
"We did a pret­ty au­da­cious tri­al," Sie­gall says. "Peo­ple said you're try­ing to build on some­thing that al­ready looks pret­ty good…There wasn't a lot of head­room."
Ad­cetris and the com­bo de­liv­ered a 23% re­duc­tion in risk of pro­gres­sion, he says, build­ing the num­ber of durable re­spons­es among pa­tients who are of­ten di­ag­nosed in their twen­ties and thir­ties. In ad­di­tion, he says, doc­tors clear­ly want to elim­i­nate bleomycin and the risk of lung tox­i­c­i­ty, of­fer­ing an­oth­er ad­van­tage for Ad­cetris.
Seat­tle Ge­net­ics added that an in­ter­im look at over­all sur­vival rates — the sec­ondary to watch — ap­peared to be "trend­ing" in its fa­vor at the in­ter­im point. That's not un­ex­pect­ed. It will prob­a­bly take 4 years to reach a con­clu­sion on OS, says the CEO, in this pop­u­la­tion.
There's al­so like­ly to be con­tin­ued chat­ter about in­ves­ti­ga­tors' use of "mod­i­fied" PFS in the study.
Rather than stick with track­ing the time un­til dis­ease pro­gres­sion, re­searchers mod­i­fied the end­point to in­clude the use of an ad­di­tion­al ther­a­py for pa­tients who had a "cer­tain lack of re­sponse," says the CEO, who added that that is a sim­plis­tic de­f­i­n­i­tion. If ap­proved, says Sie­gall, this would be Ad­cetris' 5th OK, with ear­li­er ex­pan­sions help­ing to con­tin­ue to widen the mar­ket for their drug.
Sie­gall al­so says that the pipeline at Seat­tle Ge­net­ics con­tin­ues to of­fer some stel­lar prospects for beef­ing up its port­fo­lio of mar­ket­ed drugs. The biotech re­mains ready to do new deals, he says, but on­ly on an 'as want­ed' ba­sis as op­posed to an 'as need­ed' ba­sis.
"We think Ad­cetris has an ex­cel­lent chance of be­ing a bil­lion-dol­lar drug in the US," says the CEO. The next year will pro­vide some in­sights in­to just how like­ly that is.