Af­ter some care­ful think­ing, Cel­gene strikes a $295M dis­cov­ery deal on neu­rode­gen­er­a­tion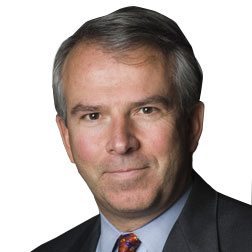 Bob Hug­in, Cel­gene
A year ago, Cel­gene's Bob Hug­in told a room­ful of re­porters at JP Mor­gan — which in­clud­ed me — that af­ter some care­ful con­tem­pla­tion he had con­clud­ed that any com­pa­ny that in­tend­ed to have a big im­pact on health in 10 years would have to be in­volved in de­vel­op­ing new drugs for neu­rode­gen­er­a­tion.
To­day, the big biotech $CELG, known for its dizzy­ing string of col­lab­o­ra­tions aimed at main­tain­ing its dom­i­nant role in mul­ti­ple myelo­ma and blood can­cers, said it would pay Evotec $45 mil­lion up­front and up to $250 mil­lion in mile­stones to get start­ed on a dis­cov­ery pro­gram aimed at a wide range of neu­rode­gen­er­a­tive con­di­tions.
The deal cov­ers 5 years and brings Evotec's iP­SC plat­form in­to play. As part of the col­lab­o­ra­tion, Cel­gene added that it may al­so choose to screen com­pounds from its CELMoD li­brary us­ing Evotec's iP­SC plat­form to eval­u­ate ac­tiv­i­ty in mod­els of neu­rode­gen­er­a­tive dis­eases.
The move by Cel­gene to launch in­to neu­rode­gen­er­a­tive dis­eases comes af­ter a long line­up of phar­ma gi­ants like As­traZeneca and Glax­o­SmithK­line ei­ther ex­it­ed the field or ex­e­cut­ed a ma­jor re­treat. At the same time, new com­pa­nies like De­nali have been jump­ing in­to the game, pur­su­ing new ge­net­ic in­sights in­to these dis­eases even as a big play­er like Bio­gen makes re­al progress in search­ing for a drug that can slow or stop Alzheimer's, which re­mains the Holy Grail of neu­rode­gen­er­a­tive R&D ef­forts. Cel­gene's ar­rival now sends a new sig­nal about a brew­ing turn­around.
The clin­i­cal record in this field, though, would test the per­se­ver­ance of any­one in­volved in drug dis­cov­ery and de­vel­op­ment. The last 10 years has been lit­tered with re­peat fail­ures, capped by Eli Lil­ly's dev­as­tat­ing fail­ure on solanezum­ab, its third straight set­back on the same ther­a­py.
Cel­gene be­lieves it can beat those odds, and plans to be a play­er when the win­nings are be­ing count­ed by Hug­in's dead­line, in 2026.