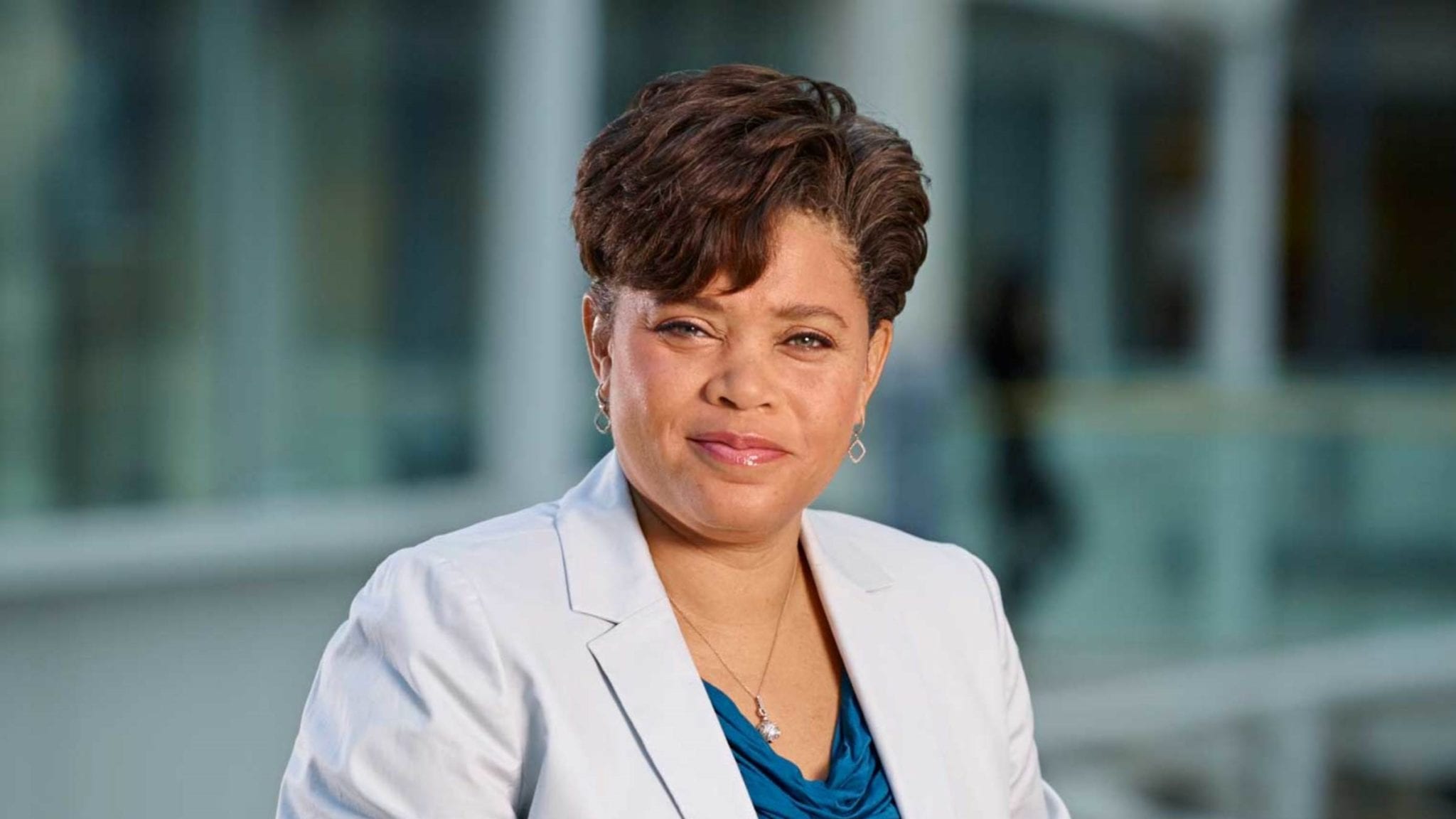 Kimberly Smith, ViiV R&D chief (ViiV Healthcare)
Af­ter sting­ing FDA set­back, Glax­o­SmithK­line's Vi­iV fi­nal­ly notch­es US ap­proval for long-act­ing HIV in­jec­tion
Glax­o­SmithK­line's HIV unit Vi­iV was dealt a sting­ing loss back in late 2019 when the FDA slammed the brakes on its ap­pli­ca­tion for a once-month­ly in­jec­tion based on man­u­fac­tur­ing is­sues. Now, with that road­block in the rearview, Vi­iV has fi­nal­ly made good on its promise to change the HIV game.
The FDA on Thurs­day ap­proved Vi­iV's Cabe­nu­va (cabote­gravir and rilpivirine) as a long act­ing, once-month­ly ther­a­py for HIV-pos­i­tive adults who are vi­ro­log­i­cal­ly sup­pressed and on a sta­ble an­tivi­ral reg­i­men.
Cabe­nu­va is the first FDA-ap­proved in­jectable for HIV on the mar­ket and will look to re­place the dai­ly oral pills that are cur­rent­ly stan­dard of care in treat­ing HIV-pos­i­tive adults. The agency based its re­view on da­ta from the Phase III AT­LAS and FLAIR stud­ies, which found Cabe­nu­va helped main­tain vi­ral sup­pres­sion af­ter one year of treat­ment.
The agency al­so ap­proved oral cabote­gravir (Vo­cabria) in tan­dem with the dual in­jectable for vi­ral­ly sup­pressed HIV adults. The com­pa­ny plans to file that mol­e­cule as an in­jectable in the pre-ex­po­sure pro­phy­lax­is (PReP) set­ting and has a clutch of da­ta back­ing its use over block­buster Tru­va­da from Gilead.
Sold as a two-shot kit, Cabe­nu­va is rec­om­mend­ed for treat­ment af­ter pa­tients have re­ceived oral cabote­gravir and rilpivirine for at least a month to de­ter­mine po­ten­tial side ef­fects, Vi­iV said in a re­lease.
Cabe­nu­va's road to an ap­proval took sur­pris­ing­ly long af­ter the FDA hit the com­pa­ny with a CRL back in De­cem­ber 2019, cit­ing man­u­fac­tur­ing con­cerns. Kim­ber­ly Smith, Vi­iV's head of R&D, said that de­lay was "ob­vi­ous­ly dis­ap­point­ing," but was — in hind­sight — a bless­ing as it al­lowed the drug­mak­er to add even more long-term safe­ty da­ta to its re­worked ap­pli­ca­tion.
"It was a re­lief that the is­sue was around the man­u­fac­tur­ing process and not around the safe­ty of the prod­uct," Smith told End­points News. "We worked very close­ly with our col­leagues in CMC to make sure we clar­i­fied to the FDA to what the ques­tions were and how we ad­dressed them. It was par­tic­u­lar­ly im­por­tant for us to make sure that we nailed it."
Cabe­nu­va's month­ly in­jectable for­mu­la­tion will be a game-chang­er for the HIV pop­u­la­tion, end­ing the of­ten la­bo­ri­ous process of keep­ing up with a dai­ly pill, Smith said. While in­jec­tions will re­quire pa­tients to go to an HCP, Smith said her team had heard noth­ing but pos­i­tive re­views about the dos­ing re­quire­ments.
"What we learned (from reach­ing out to doc­tors) was es­sen­tial­ly that it wasn't go­ing to be as tough as they ex­pect­ed," Smith said.
The drug­mak­er said some clin­ics have es­tab­lished spe­cial lines for pa­tients to re­ceive their in­jec­tions dur­ing Covid-19 and oth­ers had cre­at­ed des­ig­nat­ed park­ing spaces for pa­tients to get the shots with­out en­ter­ing the build­ing.
With the ini­tial ap­proval out of the way, Vi­iV plans to soon file an amend­ed ap­pli­ca­tion for a once-every-two-months reg­i­men for Cabe­nu­va with the ground­work laid at the FDA, Smith said. That up­dat­ed reg­i­men would get pa­tients clos­er to a "nor­mal fre­quen­cy of vis­its to an HCP," she said.