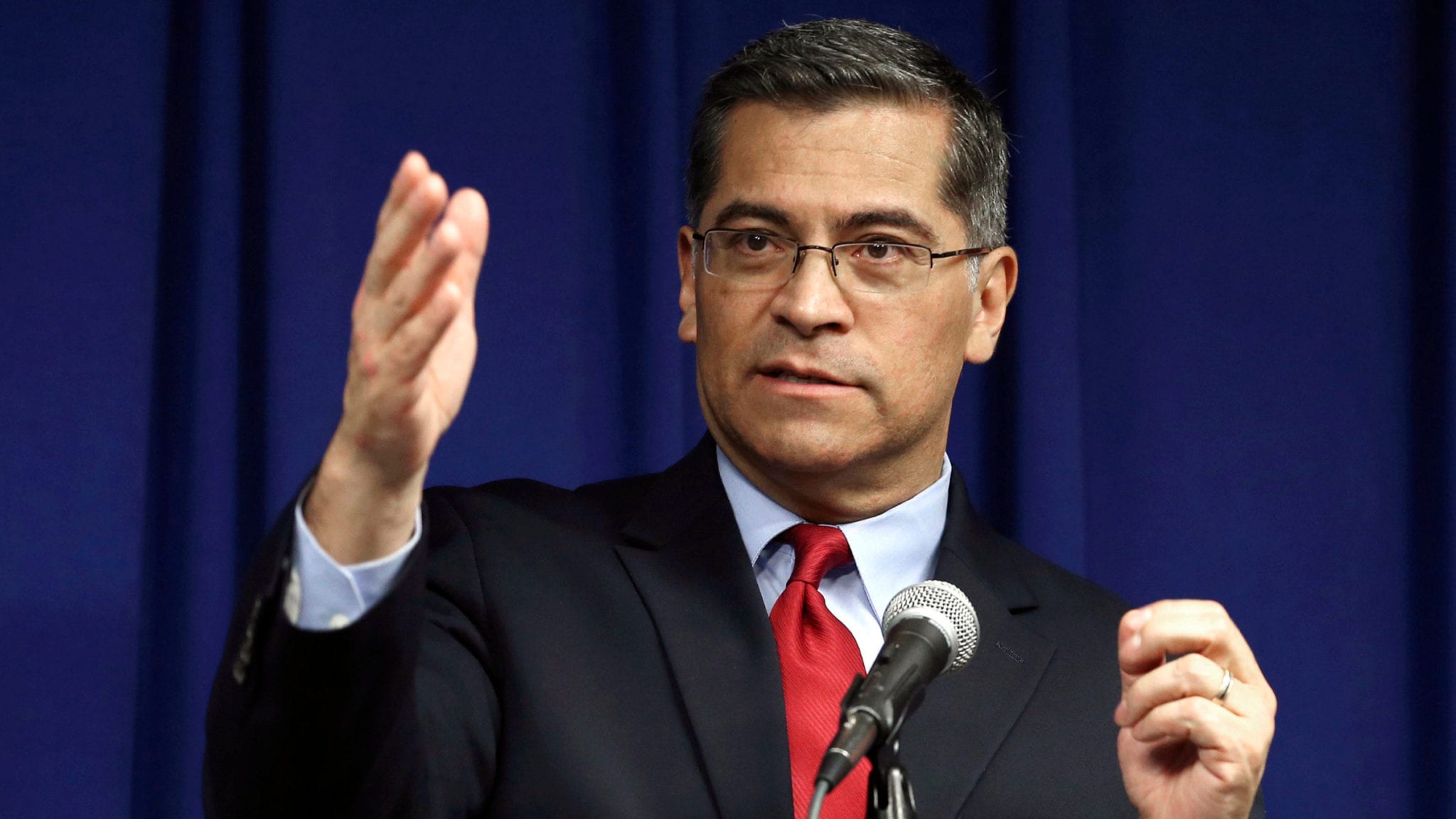 Xavier Becerra (AP Images)
Af­ter tak­ing on phar­ma M&A, 'pay-for-de­lay' and Gilead­'s remde­sivir pric­ing, Cal­i­for­nia AG tapped to lead HHS — re­ports
Pres­i­dent-elect Joe Biden is re­port­ed­ly tap­ping Cal­i­for­nia's At­tor­ney Gen­er­al, a for­mer 12-term con­gress­man and vo­cal ad­vo­cate of im­proved health­care ac­cess, to re­place Alex Azar as the Sec­re­tary of Health and Hu­man Ser­vices.
Xavier Be­cer­ra, 62, is a sur­prise choice, the New York Times re­port­ed, as he's per­haps bet­ter known for oth­er is­sues like crim­i­nal jus­tice and im­mi­gra­tion. But re­cent­ly he's al­so spear­head­ed the le­gal ef­fort to de­fend the Af­ford­able Care Act, lead­ing a coali­tion of 20 states and DC to ar­gue in front of the Supreme Court.
"Every na­tion around the world has had to con­front the dev­as­tat­ing im­pact of the glob­al pan­dem­ic," Be­cer­ra said in a state­ment on the eve of oral ar­gu­ments last month. "The Unit­ed States, un­der Pres­i­dent Trump's watch, con­tin­ues to set records go­ing in the wrong di­rec­tion. Mil­lions in­fect­ed, hun­dreds of thou­sands dead."
But it's not just the ACA. As At­tor­ney Gen­er­al, he's tak­en on phar­ma com­pa­nies for "pay-for-de­lay agree­ments" as well as urged the fed­er­al gov­ern­ment to use march-in rights and al­low third-par­ty man­u­fac­tur­ers to make remde­sivir, call­ing the $3,200 price Gilead had set "out­ra­geous and un­con­scionable."
Ear­li­er this year, Be­cer­ra al­so took is­sue with the FTC's ap­proval of Ab­b­Vie's $63 bil­lion ac­qui­si­tion of Al­ler­gan, rais­ing con­cerns that the di­vesti­tures weren't enough to ad­dress an­titrust is­sues.
Be­fore that, when he rep­re­sent­ed Los An­ge­les in Wash­ing­ton, he has served on the health sub­com­mit­tee as a mem­ber of the Ways and Means Com­mit­tee.
Af­ter the Times re­port­ed his ap­point­ment, which is ex­pect­ed to be for­mal­ly an­nounced Mon­day or Tues­day, Politi­co, NBC, the Hill and oth­er out­lets al­so con­firmed the news.