Af­ter yet an­oth­er PhI­II Alzheimer's fail­ure, ex­perts try to map a path out of the wreck­ing field
Pushed by a 15-year record of clin­i­cal fail­ures and pulled by an FDA search­ing for a prac­ti­cal new path for­ward for Alzheimer's drug re­search, a joint com­mit­tee or­ga­nized by the NIH's Na­tion­al In­sti­tute of Ag­ing and the Alzheimer's As­so­ci­a­tion is sug­gest­ing a bio­mark­er-based ap­proach to defin­ing the ill­ness that can guide new de­vel­op­ment ef­forts.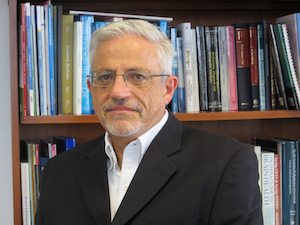 Eliez­er Masli­ah
In place of the old tox­ic pro­tein de­bate that once di­vid­ed the field in­to two camps for amy­loid be­ta and tau, the group be­lieves that the pres­ence of both should be a hall­mark of Alzheimer's, along with phys­i­cal ev­i­dence of neu­rode­gen­er­a­tion or neu­ronal in­jury. By mix­ing and match­ing the bio­mark­ers, they want to be able to high­light the de­vel­op­ment of the dis­ease in­to a set of dis­tinct stages that can be used to test the ef­fec­tive­ness of new drugs and com­bi­na­tion ther­a­pies even be­fore symp­toms ap­pear.
So amy­loid be­ta by it­self would be ev­i­dence of dis­ease pathol­o­gy. Added to the pres­ence of tau you could di­ag­nose some­one as hav­ing Alzheimer's. And signs of neu­rode­gen­er­a­tion could be used to high­light the ad­vance of the dis­ease. They're al­so leav­ing the door open to oth­er bio­mark­ers for the dis­ease as re­search con­tin­ues and the field evolves.
By cen­ter­ing on bio­mark­ers that can be iden­ti­fied through brain imag­ing, along with a stan­dard ap­proach to defin­ing cog­ni­tion, they be­lieve they have a foun­da­tion to build a new wave of stud­ies that can find new drugs to help the mil­lions of peo­ple who un­know­ing­ly have the first tell­tale signs of a lethal dis­ease that wipes out a per­son's mem­o­ries.
"We have to fo­cus on bi­o­log­i­cal or phys­i­cal tar­gets to ze­ro in on po­ten­tial treat­ments for Alzheimer's," ex­plained Eliez­er Masli­ah, di­rec­tor of the di­vi­sion of neu­ro­science at the NIA. "By shift­ing the dis­cus­sion to neu­ropatho­log­ic changes de­tect­ed in bio­mark­ers to de­fine Alzheimer's, as we look at symp­toms and the range of in­flu­ences on de­vel­op­ment of Alzheimer's, I think we have a bet­ter shot at find­ing ther­a­pies, and soon­er."
Their pro­pos­al is crit­i­cal to a big R&D field that has been shak­en by a se­ries of ma­jor drug stud­ies that have gone far to prove that re­searchers don't have a clear un­der­stand­ing of the bi­ol­o­gy of the dis­ease.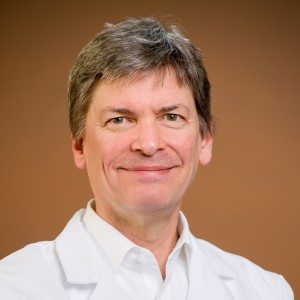 Lon Schnei­der
"You can't get around that peo­ple can have the pathol­o­gy of Alzheimer's dis­ease and not have clin­i­cal symp­toms," Lon Schnei­der, a re­searcher at USC's Keck School of Med­i­cine, told me re­cent­ly as I ex­plored where the field was head­ed. "They can have a head full of amy­loid and be at risk of de­vel­op­ing de­men­tia," but then nev­er ex­pe­ri­ence symp­toms of the dis­ease.
The news on Alzheimer's R&D is all bad. Mer­ck's re­cent de­ci­sive fail­ure on BACE, cut­ting off the sup­ply of amy­loid be­ta to the brains of pa­tients, has helped dis­prove a the­o­ry that has spurred bil­lions in fresh re­search spend­ing. Just yes­ter­day lit­tle vTv threw in the tow­el on an at­tempt to re­pur­pose a failed drug from Pfiz­er for the dis­ease, an­oth­er chron­ic los­er among var­i­ous de­vel­op­ment strate­gies. And Pfiz­er, af­ter spend­ing bil­lions of dol­lars on var­i­ous projects, opt­ed to sim­ply drop out, join­ing an in­dus­try re­treat that has al­ready claimed the li­on's share of the work at As­traZeneca and Glax­o­SmithK­line.
Richard Hodes
At the same time, the FDA has been en­cour­ag­ing the field to de­fine a stan­dard set or bio­mark­ers that could help de­fine a path for re­searchers to rea­son­ably de­fine the dis­ease and demon­strate progress in slow­ing it down, ahead of symp­toms de­fined by the gold stan­dard of Phase III pro­grams cen­tered on cog­ni­tion and func­tion.
"In the con­text of con­tin­u­ing evo­lu­tion of Alzheimer's re­search and tech­nolo­gies, the pro­posed re­search frame­work is a log­i­cal next step to help the sci­en­tif­ic com­mu­ni­ty ad­vance in the fight against Alzheimer's," said NIA Di­rec­tor Richard Hodes. "The more ac­cu­rate­ly we can char­ac­ter­ize the spe­cif­ic dis­ease process patho­log­i­cal­ly de­fined as Alzheimer's dis­ease, the bet­ter our chances of in­ter­ven­ing at any point in this con­tin­u­um, from pre­vent­ing Alzheimer's to de­lay­ing pro­gres­sion."
Their work is in the April 10 is­sue of Alzheimer's & De­men­tia: The Jour­nal of the Alzheimer's As­so­ci­a­tion.