Agios scores its sec­ond new drug ap­proval, ivosi­denib heads to the AML mar­ket
Agios has hit an­oth­er big goal in its decade-long track record. The FDA to­day sig­naled the ac­cel­er­at­ed ap­proval of ivosi­denib (AG-120) for ad­vanced acute myeloid leukemia.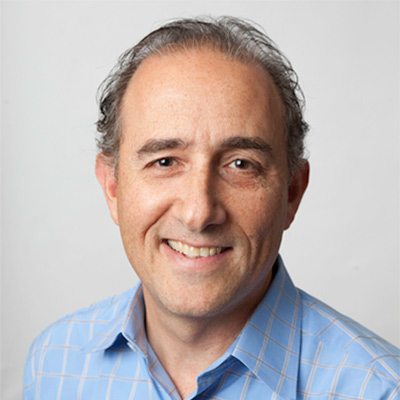 David Schenkein
This marks the sec­ond drug ap­proval for Agios, a biotech com­pa­ny found­ed by David Schenkein, which he's fond of say­ing got start­ed with a "blank sheet of pa­per."
That sheet is get­ting quite crowd­ed now.
The new drug will be mar­ket­ed by Agios as Tib­so­vo, and the com­pa­ny is charg­ing $26,115 for a one-month sup­ply. Agios shares $AGIO were down just slight­ly — this was no great sur­prise — but the stock is up 56% 0f where it was a year ago.
Billed as "the first tar­get­ed treat­ment for R/R AML pa­tients with an IDH1 mu­ta­tion," Agios sub­mit­ted it back in Feb­ru­ary with noth­ing but ear­ly-stage da­ta that had been on dis­play at ASH.
The OK comes close to a year af­ter the biotech's first ap­proval for Id­hi­fa, an IDH2 drug for an­oth­er slice of the AML mar­ket be­ing han­dled by its part­ners at Cel­gene. And just like Id­hi­fa, the FDA hur­ried this new ap­proval along with a pri­or­i­ty re­view.
To­geth­er, the two drugs cov­er 20% of the AML mar­ket.
This new drug was test­ed in an open la­bel study, with no con­trol arm. In­ves­ti­ga­tor found:
•CR+CRh rate of 32.8% (57 of 174 pa­tients) (95% CI: 25.8, 40.3).

•The CR rate was 24.7% (43 of 174 pa­tients) (95% CI 18.5, 31.8) and the CRh rate was 8% (14 of 174 pa­tients) (95% CI 4.5, 13.1).

•Me­di­an du­ra­tion of CR+CRh was 8.2 months (95% CI: range 5.6, 12 months).

•For pa­tients who achieved a CR or CRh, the me­di­an time to best re­sponse of CR or CRh was 2.0 months (range, 0.9 to 5.6 months).

•Among the 110 pa­tients who were de­pen­dent on red blood cell (RBC) and/or platelet trans­fu­sions at base­line, 41 (37.3%) be­came in­de­pen­dent of RBC and platelet trans­fu­sions dur­ing any 56-day post-base­line pe­ri­od.
Con­grats to Agios (AGIO) for ap­proval of its sec­ond drug for AML (TIB­SO­VO). Fastest ever ap­proval of dis­tinct drugs for two in­de­pen­dent mech­a­nisms. First com­pa­ny to have two drugs with in­ter­nal­ly dis­cov­ered path­ways in a decade from start. ARCH named it and seed­ed with Flag­ship.

— Robert Nelsen (@rt­narch) Ju­ly 20, 2018
"The FDA ap­proval of Tib­so­vo – our first whol­ly owned drug and the sec­ond ap­proved med­i­cine from our re­search plat­form in less than a year – is an in­cred­i­bly ex­cit­ing mile­stone for our com­pa­ny and, im­por­tant­ly, for the ap­prox­i­mate­ly 6-10% of AML pa­tients with an IDH1 mu­ta­tion who have been wait­ing for new treat­ment op­tions that work rad­i­cal­ly dif­fer­ent than con­ven­tion­al chemother­a­py," said Schenkein.