Aldeyra shares soar on pos­i­tive PhII dry eye da­ta — but lose some steam on sec­ond look
Shares of Aldeyra Ther­a­peu­tics $ALDX soared in pre-mar­ket trad­ing Wednes­day as the biotech tout­ed pos­i­tive da­ta for its lead drug in treat­ing dry eye dis­ease. But the fren­zy al­so start­ed to wane rather ear­ly as the da­ta got a sec­ond look from skep­tics.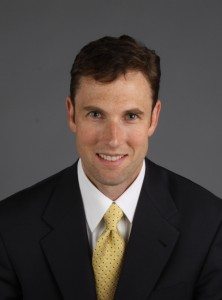 Todd Brady
Their drug is re­prox­alap, and their state­ment ze­roed in on the sta­tis­ti­cal­ly sig­nif­i­cant scores re­searchers record­ed in a Phase IIb tri­al, com­ing in some­where un­der the wire at a p val­ue of <0.05 for two dos­es rat­ed on the Four-Symp­tom Oc­u­lar Dry­ness Score and the Over­all Oc­u­lar Dis­com­fort Symp­tom Score.
But one of the slides on the com­pa­ny's pre­sen­ta­tion caught the at­ten­tion of some ob­servers.
The high dose hit at week 8, but then lost sta­tis­ti­cal sig­nif­i­cance at week 12 — while the low dose out­per­formed the high dose at week 12. That raised some ques­tions about dura­bil­i­ty and dose re­sponse, but the stock was still up 28% this morn­ing af­ter ini­tial­ly rock­et­ing up more than 50%.
Aldeyra says that it is now prep­ping a Phase III af­ter learn­ing a few things in the mid-stage tri­al.
"The ad­di­tion of dry eye dis­ease to our late-stage clin­i­cal port­fo­lio, which in­cludes Phase III clin­i­cal tri­als in al­ler­gic con­junc­tivi­tis and non­in­fec­tious an­te­ri­or uveitis, high­lights the po­ten­tial of re­prox­alap as a high­ly dif­fer­en­ti­at­ed and nov­el oph­thalmic ther­a­py," notes CEO Todd Brady in a state­ment.