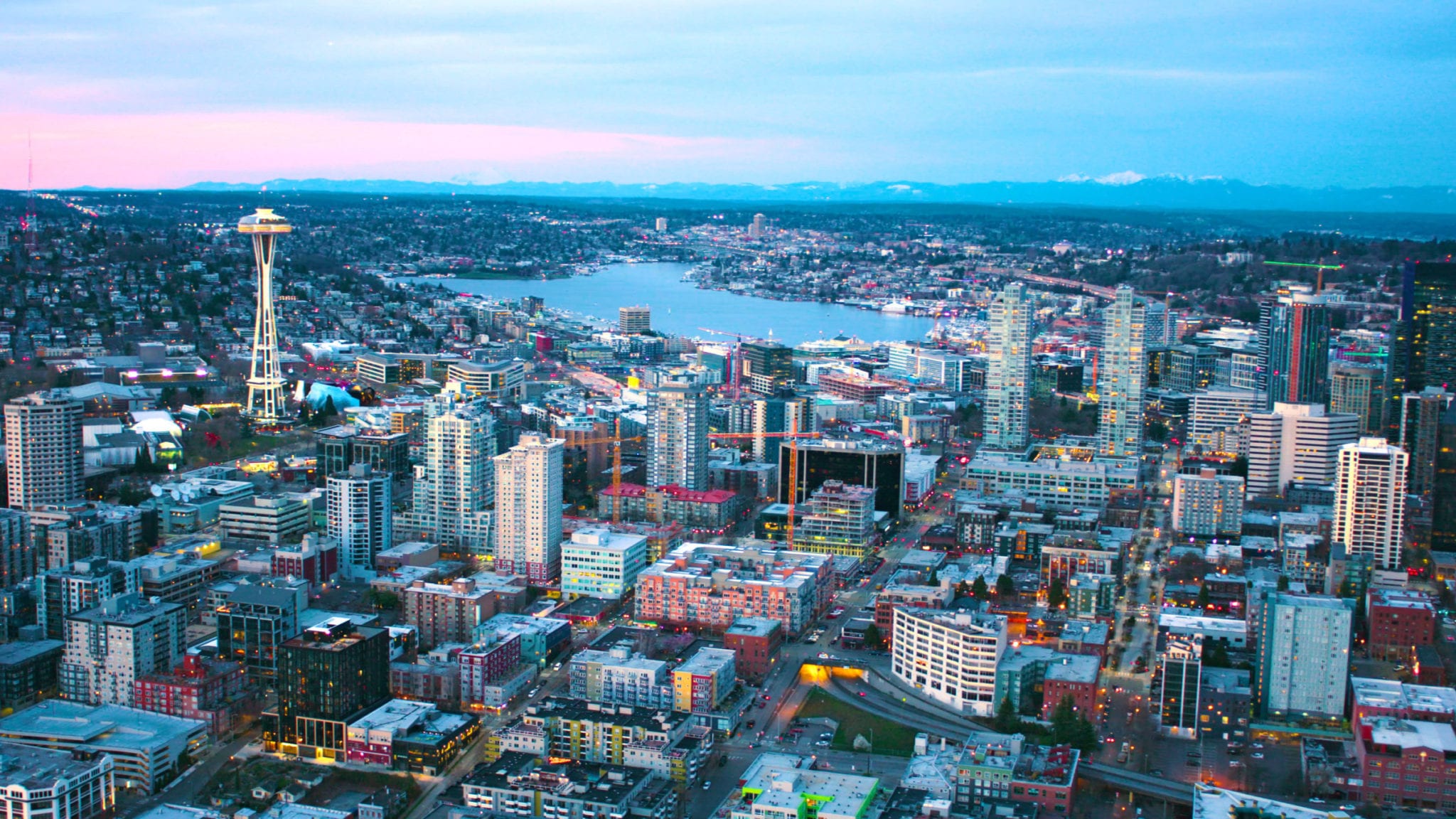 South Lake Union. Shutterstock
Alexan­dria seals $143M deal in Seat­tle's 'heart of the heart,' grab­bing cov­et­ed land to build its biotech clus­ter
In the lat­est push to be­come the pre­mier land­lord in Seat­tle's grow­ing biotech hub, Alexan­dria has se­cured rights to a new plot sur­round­ed by tech gi­ants.
The life sci­ences re­al es­tate de­vel­op­er — renowned in part for its start­up in­cu­ba­tors and ven­ture in­vest­ments — has agreed to pay the city gov­ern­ment $138.5 mil­lion for a 2.86-acre site in the boom­ing South Lake Union neigh­bor­hood. Pend­ing coun­cil ap­proval, con­struc­tion will be­gin as ear­ly as next year.
"We feel it's re­al­ly the heart of the heart, and this is the last large block of land left to de­vel­op," Joel Mar­cus, ex­ec­u­tive chair­man and founder of Alexan­dria, told Geek­Wire.
That par­tic­u­lar stretch along Mer­cer is just across the street from sev­er­al Uni­ver­si­ty of Wash­ing­ton Med­ical School fa­cil­i­ties and a few min­utes walk from Juno Ther­a­peu­tics, an Alexan­dria ten­ant. To the east sits the Allen In­sti­tute for Brain Sci­ence while the Bill & Melin­da Gates Foun­da­tion would be a neigh­bor on the west. Ama­zon, Mi­crosoft and Face­book all have cam­pus­es near­by.
Alexan­dria beat five oth­er bid­ders to the deal af­ter sweet­en­ing its of­fer by around 40%, Geek­Wire re­port­ed, while al­so con­tribut­ing $5 mil­lion to­ward home­less­ness and com­mit­ting to build a com­mu­ni­ty cen­ter in ad­di­tion to an af­ford­able hous­ing tow­er com­pris­ing at least 175 units on one of the sites.
Mar­cus first be­gan en­vi­sion­ing a life sci­ences clus­ter — his word for a com­mu­ni­ty of in­ter­con­nect­ed com­pa­nies and in­sti­tu­tions — for Seat­tle in 1996, when he struck a pur­chase-lease­back deal with Fred Hutchin­son Can­cer Re­search Cen­ter around its orig­i­nal cam­pus. He has since built 1.5 mil­lion square feet of space and pen­ciled in an­oth­er half a mil­lion square feet for con­struc­tion.
"With Seat­tle com­pa­nies tack­ling am­bi­tious new ap­proach­es to dis­ease treat­ment in re­cent years, the city has emerged as a leader in im­munol­o­gy, cell ther­a­py, in­fec­tious dis­eases and the in­ter­sec­tion of sci­ence and tech­nol­o­gy," he re­marked ear­li­er this year while an­nounc­ing oth­er de­vel­op­ment projects in the city.
Just this week, Alexan­dria un­veiled that the new­ly pub­lic biotech uni­corn Adap­tive Biotech­nolo­gies has signed a 12-year lease at an­oth­er de­vel­op­ment at 1165 East­lake Av­enue East, north­east of the Mer­cer Mega Block. The move-in date is set for 2022.
Seat­tle may­or Jen­ny Durkan called the new land sale "one of the most con­se­quen­tial prop­er­ty deals the city of Seat­tle has ever done" giv­en the po­ten­tial to cre­ate both new jobs and af­ford­able hous­ing.