Alex­ion lines up $40M up­front deal with Halozyme to de­vel­op a bet­ter, eas­i­er next-gen fol­lowup to Soliris
The re­cent FDA ap­proval for a re­vised ver­sion of Rit­ux­an and hu­man hyaluronidase en­zyme (rHuPH20) as an easy in­jec­tion has point­ed Halozyme to a string of col­lab­o­ra­tions to do the same for a line­up of ma­jor drugs on the mar­ket. This morn­ing, the biotech's hot streak con­tin­ued with a $40 mil­lion up­front pact with Alex­ion, which wants the de­liv­ery tech to turn its next-gen PNH ther­a­py ALXN-1210 in­to a sub­cu­ta­neous in­jectable.
The deal cov­ers 4 pro­grams in to­tal, with $160 mil­lion each in mile­stones, or up to $640 mil­lion.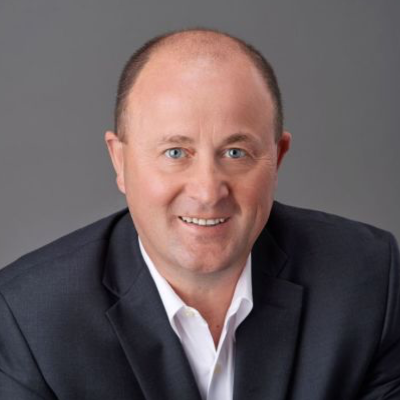 Lud­wig Hantson, Alex­ion
ALXN-1210 is al­ready po­si­tion­ing it­self as a promis­ing fol­low-up to Soliris, the pricey treat­ment for rare cas­es of parox­ys­mal noc­tur­nal he­mo­glo­bin­uria. By turn­ing to Halozyme $HA­LO, Alex­ion $ALXN is hop­ing to turn around a Phase III study show­ing how this new tech — which de­grades hyaluro­nan, a gly­cosamino­gly­can or chain of nat­ur­al sug­ars in the body — can turn the IV drug in­to a ther­a­py that can be in­ject­ed un­der the skin. And there are oth­er plans to study the im­pact of dos­ing the drug over longer in­ter­vals, every oth­er week and once a month.
The con­ver­sion promis­es to bring down the cost of treat­ment and of­fer pa­tients a much eas­i­er reg­i­men, which will help Alex­ion stave off com­peti­tors that are hard at work on ri­vals to Soliris. That's a crit­i­cal step for a com­pa­ny that has lit­tle else go­ing on in the pipeline, a sit­u­a­tion that CEO Lud­wig Hantson plans to change as he moves the com­pa­ny to Boston.
Just a few months ago Bris­tol-My­ers Squibb front­ed $105 mil­lion to get work on a new ver­sion of Op­di­vo us­ing the Halozyme tech. Roche added an­oth­er drug to their pact, with an added $190 mil­lion in up­front and mile­stones.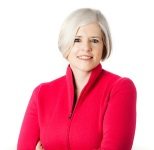 He­len Tor­ley, Halozyme
He­len Tor­ley, the CEO at Halozyme, is hap­py to be step­ping in­to the spot­light with a string of these deals for the En­hanze plat­form, es­pe­cial­ly af­ter reg­is­ter­ing a set­back for its pipeline ef­fort. She says:
En­hanze has be­come the in­dus­try stan­dard for con­vert­ing in­tra­venous ther­a­pies to a sub­cu­ta­neous de­liv­ery, help­ing part­ners and health care providers re­duce the treat­ment bur­den and ad­min­is­tra­tion time for pa­tients.