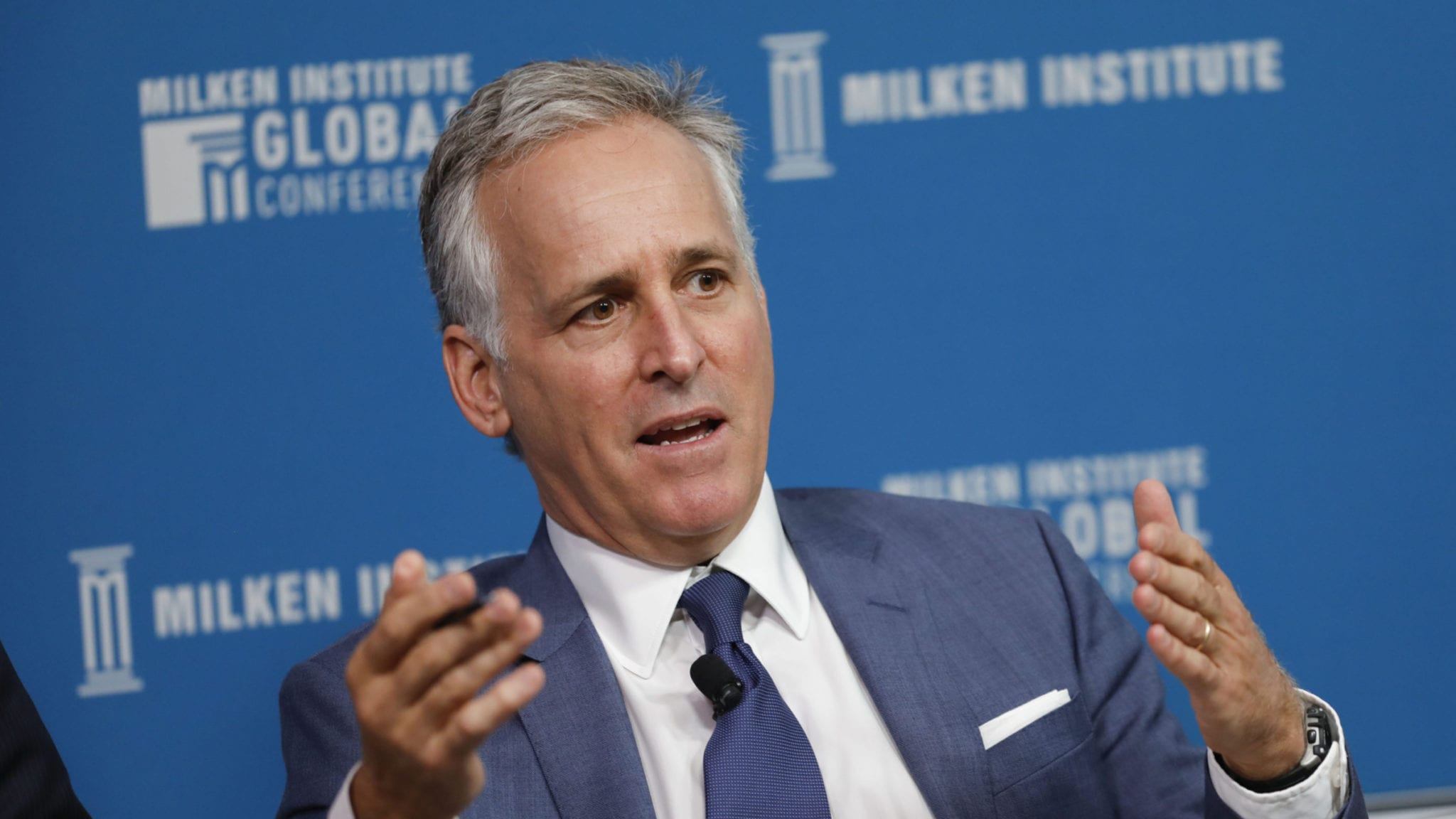 Richard Pops, Alkermes CEO (Patrick T. Fallon/Bloomberg via Getty Images)
Alk­er­mes CEO Richard Pops wins over ac­tivists with a pledge to shake up the com­pa­ny and boost net in­come
Alk­er­mes CEO Richard Pops is mak­ing nice with the ac­tivists at El­liott Ad­vi­sors spurring the com­pa­ny to slim down and get in bet­ter fi­nan­cial shape. And he's adding two new in­de­pen­dent board mem­bers to keep close watch on their progress.
In a state­ment out Thurs­day morn­ing, the com­pa­ny out­lined a com­mit­ment to push its net in­come to 30% by 2024, with plans to push its top pipeline pro­grams in­to the mar­ket while look­ing to auc­tion off "non-core as­sets."
And it all comes as rest­less in­vestors press Pops for bet­ter num­bers. The stock $ALKS popped 9% this morn­ing, but shares have melt­ed away in the past 3 years, with the mar­ket cap dwin­dling to less than $3 bil­lion.
The re­lease notes:
These ini­tia­tives al­so fol­low con­struc­tive di­a­logue with the com­pa­ny's share­hold­ers, in­clud­ing funds ad­vised by El­liott Ad­vi­sors (UK) Lim­it­ed ("El­liott"), and en­try in­to an as­so­ci­at­ed co­op­er­a­tion agree­ment be­tween Alk­er­mes and af­fil­i­ates of El­liott.
Alk­er­mes has ex­pe­ri­enced a se­ries of set­backs, most re­cent­ly a few weeks ago when their fail­ure to pass muster dur­ing an FDA in­spec­tion led to a CRL for their top prospect, the an­ti-psy­chot­ic com­bo drug ALKS-3831. The com­pa­ny shook up its com­mer­cial group last month, re­duc­ing plans for new hires as they look to the de­layed launch of '3831. And there's a hunt un­der­way for new "ef­fi­cien­cies" that can be ex­e­cut­ed.
The ac­tivists at El­liott, last seen press­ing for changes at a strug­gling Alex­ion, gave Pops a thumbs up.
El­liott is high­ly sup­port­ive of the ini­tia­tives an­nounced to­day and com­mends the Board and man­age­ment of Alk­er­mes on tak­ing these steps. From our di­a­logue with man­age­ment we are con­fi­dent that the Com­pa­ny is com­mit­ted to cre­at­ing share­hold­er val­ue. Fur­ther, both David Daglio and Bri­an McK­eon will add sig­nif­i­cant val­ue to Alk­er­mes' Board and the new­ly formed board com­mit­tee. Alk­er­mes is sig­nif­i­cant­ly un­der­val­ued giv­en its at­trac­tive as­sets and growth po­ten­tial, and we are con­fi­dent that these new ini­tia­tives will yield mean­ing­ful share price up­side. We thank Richard and the rest of the team for their con­struc­tive di­a­logue and look for­ward to an on­go­ing en­gage­ment with the Com­pa­ny.