Alk­er­mes claims a suc­cess in PhI­II schiz­o­phre­nia head-to-head, but where's the ben­e­fit for pa­tients?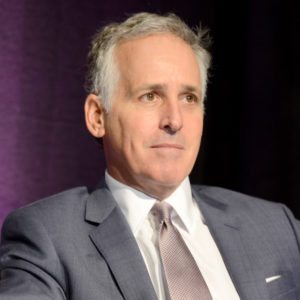 Richard Pops
Alk­er­mes $ALKS has one shot at mak­ing ALKS-3831 a stand­out in the schiz­o­phre­nia field. For years now, in­ves­ti­ga­tors ex­pect­ed to be able to show that the drug per­forms pret­ty much the same as the gener­ic olan­za­p­ine in terms of ef­fi­ca­cy, but sig­nif­i­cant­ly bet­ter in terms of pre­vent­ing the weight gain — and all the risks that come with it — that af­flicts pa­tients on the old drug.
But in the first of two Phase III read­outs on Thurs­day evening, in­ves­ti­ga­tors were on­ly able to point to a sim­i­lar ef­fi­ca­cy with olan­za­p­ine with­out the ben­e­fit on weight gain.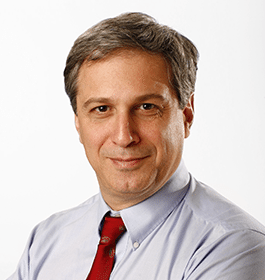 El­liot Ehrich
Alk­er­mes CEO Richard Pops and R&D chief El­liot Ehrich were stick­ing with the top line and her­ald­ed the da­ta as a suc­cess. But in a wrap on side ef­fects the com­pa­ny al­so not­ed that weight gain was sim­i­lar for both drugs.
The stock dropped 5% as the da­ta hit Thurs­day evening, carv­ing out more than a bil­lion dol­lars in mar­ket cap.
"Those rates were sim­i­lar," not­ed Ehrich dur­ing the Q&A with an­a­lysts Thurs­day evening.
The two ex­ecs, though, in­sist­ed that the 4-week study was sim­ply too short to ex­pect a sep­a­ra­tion on weight gain. That key ques­tion, they say, will have to wait for a 6-month study where pa­tients will have a chance to bal­ance the scale in fa­vor of the Alk­er­mes drug.
Based on its ear­li­er work, says Pops, it clear­ly takes time – three to six months — for the weight gain ad­van­tage to demon­strate it­self.
"Many physi­cians rec­og­nize the pow­er­ful ef­fi­ca­cy pro­file of olan­za­p­ine, but are hes­i­tant to pre­scribe it giv­en the se­vere weight gain and meta­bol­ic side ef­fects com­mon­ly as­so­ci­at­ed with its use," said Christoph Cor­rell, M.D., pro­fes­sor of Psy­chi­a­try and Mol­e­c­u­lar Med­i­cine at Hof­s­tra North­well School of Med­i­cine. "A new an­tipsy­chot­ic with ro­bust ef­fi­ca­cy and a fa­vor­able weight and meta­bol­ic pro­file com­pared to olan­za­p­ine would be a wel­come ad­di­tion to the schiz­o­phre­nia treat­ment land­scape. This study con­firms a key el­e­ment of this pro­file, with a clear demon­stra­tion of ef­fi­ca­cy in a large, well-con­duct­ed clin­i­cal tri­al."