Alk­er­mes touts equal ef­fi­ca­cy of month­ly Viv­it­rol against dai­ly Sub­ox­one
A new study com­par­ing two of the main drugs treat­ing opi­oid ad­dic­tion found that the med­i­cines worked sim­i­lar­ly in help­ing pa­tients quit hero­in and oth­er opi­oids.
That's in­ter­est­ing news con­sid­er­ing the brand­ing bat­tle be­tween the two drug mak­ers, whose fierce (and some­times ug­ly) com­pe­ti­tion has drawn the at­ten­tion of politi­cians and re­porters at The New York Times.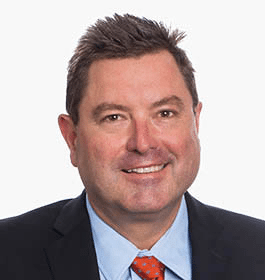 Craig Hop­kin­son
The new study, pub­lished in The Lancet, com­pared In­di­v­ior's drug Sub­ox­one with Alk­er­mes' Viv­it­rol in an ex­per­i­ment with 570 adults.
Sub­ox­one is the old timer of the two, more wide­ly used and stud­ied than its new­er com­peti­tor. The drug is tak­en dai­ly in strips that dis­solve on the tongue, con­tain­ing a mild opi­oid that helps stymie with­draw­al.
Viv­it­rol is the new­er drug, tak­en as a month­ly shot that blocks the ef­fect of opi­oids. Alk­er­mes' main brand­ing mes­sage is that Viv­it­rol is clean­er, con­tain­ing no opi­oids. Alk­er­mes has been the tar­get of crit­i­cism, how­ev­er, for its sales and mar­ket­ing tac­tics. Most re­cent­ly, Cal­i­for­nia Sen­a­tor Ka­mala Har­ris ac­cused the com­pa­ny of launch­ing a cam­paign that caused the sys­tem to over­look "cheap­er and more thor­ough­ly stud­ied treat­ments" that have been "stig­ma­tized and mar­gin­al­ized."
The new study pro­vides some fod­der for fur­ther com­par­i­son. Re­searchers of the study found that 52% of those who used Viv­it­rol re­lapsed dur­ing the 24-week study, while 56% of pa­tients on Sub­ox­one re­lapsed.
There's one thing to note, how­ev­er. Viv­it­rol re­quires that pa­tients be ful­ly detoxed from opi­oids, which can take a week or more. As a re­sult of that hur­dle, more than a quar­ter of the pa­tients in the study dropped out be­fore tak­ing their first dose of Viv­it­rol.
Alk­er­mes said that was fur­ther proof that the detox­ing process had to be ad­dressed.
"This study high­lights the im­por­tance of detox­i­fi­ca­tion for ini­ti­at­ing treat­ment with Viv­it­rol," said Craig Hop­kin­son, CMO and SVP of clin­i­cal de­vel­op­ment and med­ical af­fairs at Alk­er­mes. "Alk­er­mes is work­ing along­side promi­nent re­searchers in the field to de­ter­mine ef­fec­tive, safe and ef­fi­cient detox­i­fi­ca­tion strate­gies for suc­cess­ful in­duc­tion on­to Viv­it­rol, in or­der to help health care providers man­age their pa­tients through this crit­i­cal tran­si­tion pe­ri­od."