Al­ler­gan bags an ear­ly-stage gene ther­a­py in $60M Ret­roSense buy­out
While Al­ler­gan's ac­quis­i­tive CEO Brent Saun­ders was map­ping out a new com­mit­ment to shun preda­to­ry pric­ing, he si­mul­ta­ne­ous­ly threw in the lat­est in a se­ries of bolt-on buy­outs.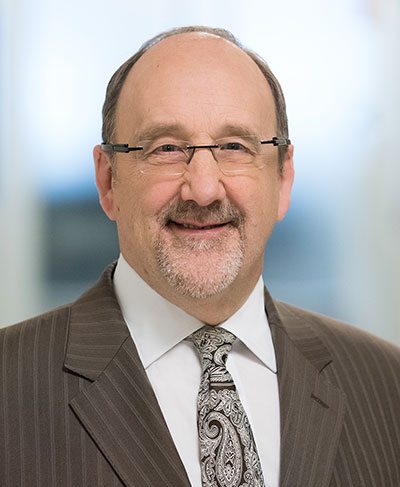 David Nichol­son, Al­ler­gan
This time, Saun­ders has de­cid­ed to pay $60 mil­lion up front to ac­quire a small gene ther­a­py play­er based in Ann Ar­bor, MI. Ret­roSense Ther­a­peu­tics has been at­tract­ing at­ten­tion for its work us­ing a gene ther­a­py to re­store light sen­si­tiv­i­ty to the reti­na in an at­tempt to re­store the sight of peo­ple who have been blind­ed by re­tini­tis pig­men­tosa.
Ret­roSense hasn't been in the in­dus­try spot­light much, but its op­to­ge­net­ics tech­nol­o­gy did at­tract the at­ten­tion of MIT Tech­nol­o­gy Re­view, which just tapped the biotech as one of the smartest com­pa­nies of 2016. Al­ler­gan can now ben­e­fit from the rep.
Al­ler­gan is reap­ing a lead treat­ment dubbed RST-001, which start­ed a Phase I/IIa clin­i­cal tri­al in the spring. The treat­ment im­plants a pho­to­sen­si­tiv­i­ty gene, chan­nel­rhodopsin-2, to cre­ate new pho­to­sen­sors in reti­nal gan­glion cells. The add-on beefs up Al­ler­gan's pipeline of eye drugs and Ret­roSense in­vestors al­so get a slate of un­spec­i­fied mile­stones for a suc­cess­ful pro­gram.
Al­ler­gan has a pipeline that bal­ances a rel­a­tive­ly low-risk cos­met­ic R&D ap­proach with high-risk, high-re­ward ef­forts for de­pres­sion and oth­er CNS con­di­tions. Af­ter its deal to merge with Pfiz­er fell through ear­li­er in the year, Saun­ders im­me­di­ate­ly re­turned to his strat­e­gy of buy­ing up new com­pa­nies, large­ly stick­ing with late-stage ef­forts. The deal for Ret­roSense sig­nals that Saun­ders al­so is in­creas­ing­ly will­ing to step in ear­ly on po­ten­tial­ly game-chang­ing pro­grams.
Gene ther­a­pies have been ex­pe­ri­enc­ing some­thing of a re­nais­sance in re­cent years, with com­pa­nies like Spark Ther­a­peu­tics mak­ing some big gains in the clin­ic. Still, each com­pa­ny in the field has some big work to do prov­ing just how durable their treat­ments will be and whether they stack up as re­al gains for pa­tients. UniQure gained a pi­o­neer­ing ap­proval in Eu­rope, but its treat­ment has re­port­ed­ly on­ly been used once. Biotechs here will al­so have to come up with some way to price gene ther­a­pies, which may be of­fered as an un­ver­i­fied cure.
David Nichol­son, the chief re­search and de­vel­op­ment of­fi­cer at Al­ler­gan, had this to say:
"The team at Al­ler­gan is ex­cit­ed by the prospect of ad­vanc­ing an en­tire­ly new ap­proach in the treat­ment of reti­nal dis­eases, and this tech­nol­o­gy is high­ly com­ple­men­tary to our on­go­ing de­vel­op­ment pro­grams in this crit­i­cal treat­ment area."