Al­ler­gan's Botox miss­es the bulls­eye in PhII de­pres­sion study, but re­searchers con­fi­dent they can hit it in a ma­jor PhI­II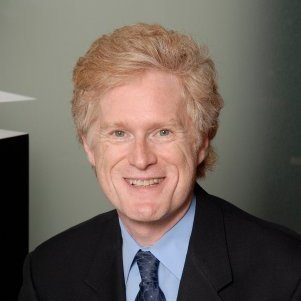 Mitchell Brin, Al­ler­gan
Al­ler­gan's siz­able Phase II study test­ing Botox as a treat­ment for ma­jor de­pres­sion among women missed hit­ting sta­tis­ti­cal sig­nif­i­cance for the pri­ma­ry end­point at six weeks of ther­a­py. But it didn't miss by much, and the low dose did score at a cou­ple of oth­er time points in the study, giv­ing Al­ler­gan $AGN ex­ecs enough con­fi­dence to move the ther­a­py in­to a ma­jor Phase III pro­gram.
Re­searchers put two dos­es of Botox — 30 units and 50 units — in­to the study, which re­cruit­ed 258 pa­tients. The 50-unit dose was a bust. But:
The treat­ment (LS mean for MADRS to­tal score com­pared to place­bo) dif­fer­ence for 30 U was -4.2 at 3 weeks (p- val­ue 0.005); -3.7 at week 6 (p-val­ue 0.053) and -3.6 at week 9 (p-val­ue 0.049).
"I think the im­por­tant thing in a Phase III en­vi­ron­ment is to in­crease the num­ber of pa­tients," says Mitchell Brin, the CSO for Botox. You bring to bear a high­er sta­tis­ti­cal pow­er with less vari­abil­i­ty. And, he adds, "the da­ta are still very fresh." They can learn more things about this treat­ment as they con­tin­ue to ex­plore the re­sults.
One oth­er big dif­fer­ence be­tween Phase II and Phase III, he adds, is that they will do away with the two dif­fer­ent site net­works used to test the 30 and 50 unit dos­es, which was re­quired to keep the study blind­ed. And Chief Com­mer­cial Of­fi­cer Bill Meury notes that if you con­sid­er the to­tal­i­ty of all the mid-stage da­ta now avail­able, it's rea­son­able to be­lieve that Phase III — with more than one study need­ed for an ap­proval — can achieve sta­tis­ti­cal sig­nif­i­cance.
Ever­cor­eISI's Umer Raf­fat wasn't buy­ing it, though. His com­ment:
So wait: is that a re­al sig­nal or just noise for 30U?
– We know there is no dose re­sponse
– We know oth­er end­points like HAM-D are "nu­mer­i­cal­ly su­pe­ri­or" – i.e., not sta­tis­ti­cal­ly bet­ter
– We know tri­al sites did not over­lap be­tween 30U and 50U dose … per­haps 30U just got bet­ter sites?
So why would AGN an­nounce that they are go­ing in­to Ph 3 on the heels of this da­ta?
My sense: Botox has some off-la­bel sales in de­pres­sion any­ways … per­haps they don't wan­na jinx that near-term … and let a ph 3 go on for years to come
Maybe I am be­ing too pes­simistic here … but the da­ta don't read good on this one.
The da­ta un­der­score that the treat­ment is ac­tive against the dis­ease, in­sists Meury, "and if we can man­age for place­bo we have a good chance of hav­ing a suc­cess­ful tri­al."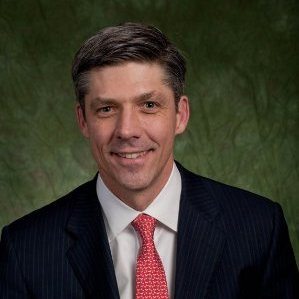 William Meury, Al­ler­gan
SS­RI drugs are plen­ti­ful and will prob­a­bly re­main front­line ther­a­pies dur­ing our life­times, says Meury.
"This will be an al­ter­na­tive for peo­ple who can't tol­er­ate weight gain, sex­u­al dys­func­tion or oth­er ad­verse events," he adds. But the ben­e­fit/risk ra­tio for Botox is very, very high, he adds. And the un­met med­ical need for this group of peo­ple re­mains high as well, mak­ing this the kind of prod­uct that can earn hun­dreds of mil­lions of dol­lars each year, "at base­line."
Al­ler­gan CEO Brent Saun­ders has been one of the most pro­lif­ic deal­mak­ers in bio­phar­ma over the past year, af­ter its merg­er with Pfiz­er fell through. In this case, re­searchers were look­ing to see if they could nail down sol­id ev­i­dence of ex­pand­ing the use of its wrin­kle ther­a­py for de­pres­sion — which has proven to be one of the tough­est tar­gets in R&D.