Al­ler­gan chief snaps up a ri­val biotech for $195M in cash, plus. Deal beefs up the aes­thet­ics pipeline
Just af­ter the start of the year, the crew of ex-Al­ler­gan ex­ecs that launched Bon­ti raised more than $15 mil­lion to back their de­vel­op­ment of a ri­val bot­u­linum neu­ro­tox­in dubbed EB-001 for ther­a­peu­tic and aes­thet­ic us­es.
And Al­ler­gan $AGN wants it.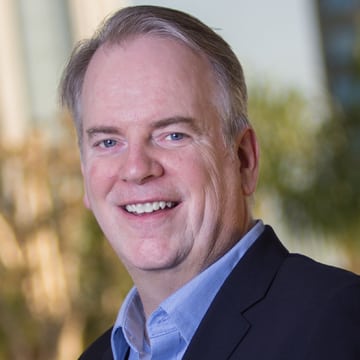 Mike Jarpe
The bio­phar­ma com­pa­ny has wrapped a deal to buy Bon­ti for $195 mil­lion up­front, mark­ing a nice pay­back for the founders and in­vestors, who had gath­ered a bit more than $36 mil­lion for the ven­ture. There are mile­stones, but no one spelled it out in the re­lease out Fri­day morn­ing.
If EB-001 sounds like Botox, that's no co­in­ci­dence. The ex­ec­u­tive crew at Bon­ti has a con­sid­er­able amount of ex­pe­ri­ence for drugs that can smooth over wrin­kles. The New­port Beach, CA-based biotech has been tar­get­ing its use for pain, chan­nel­ing some of its funds to a mid-stage tri­al test­ing EB-001 as an opi­oid al­ter­na­tive. Bon­ti had tout­ed their lead pro­gram as a fast-act­ing al­ter­na­tive to Botox.
Co-founder Mike Jarpe spent 4 years at Al­ler­gan be­fore jump­ing ship for Bon­ti, leav­ing his job as vice pres­i­dent of bi­o­log­ics de­vel­op­ment.
Al­ler­gan has plen­ty of com­pe­ti­tion re­main­ing, though. Re­vance $RVNC has claimed vic­to­ry in a head-to-head Phase III with its ri­val. And the biotech al­lied with My­lan on build­ing a biosim­i­lar that could be used to carve away Al­ler­gan's multi­bil­lion-dol­lar mar­ket for the drug.
Re­vance shares are down 13% to­day on the news.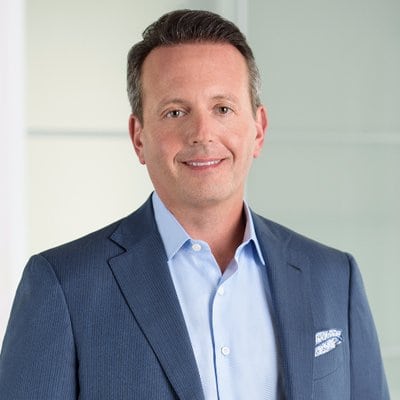 Brent Saun­ders
"The ac­qui­si­tion of Bon­ti is a strate­gic in­vest­ment for the fu­ture of our med­ical aes­thet­ics busi­ness and has the po­ten­tial to en­hance our best-in-class med­ical aes­thet­ics pipeline," said Al­ler­gen CEO Brent Saun­ders. "With the med­ical aes­thet­ics mar­ket vast­ly ex­pand­ing, a fast-act­ing neu­ro­tox­in with a 2 to 4-week du­ra­tion will be an at­trac­tive op­tion for con­sumers, par­tic­u­lar­ly those who are con­sid­er­ing a Med­ical Aes­thet­ics treat­ment for the first time."