Al­ler­gan, Richter steer past an­oth­er late-stage pile­up with cariprazine
Cariprazine's hit-and-miss record in late-stage de­vel­op­ment has been ex­tend­ed by a sting­ing set­back. In­ves­ti­ga­tors for Al­ler­gan ($AGN) and its part­ner Gedeon Richter say that the drug flopped in a Phase III de­pres­sion study, but will nev­er­the­less go back in­to an­oth­er piv­otal study in search of more promis­ing re­sults.
Per­sis­tence in late-stage work is the on­ly rea­son this drug is still in the spot­light. Back in ear­ly 2015 I cov­ered their small, suc­cess­ful Phase III tri­al for cariprazine in schiz­o­phre­nia, which was good enough for the de­vel­op­ers to send back to the FDA for a lat­er ap­proval (as Vray­lar), even though they had re­ject­ed the drug in 2013. Richter has dogged­ly main­tained its faith in the drug af­ter once pro­ject­ing peak po­ten­tial sales at a block­buster rate of $2 bil­lion a year, which shrinks to $200 mil­lion in the hands of some an­a­lysts.
As the com­pa­nies not­ed in their state­ment this morn­ing, it's not un­usu­al for a Phase III de­pres­sion study to fail. Alk­er­mes re­cent­ly ran in­to the same is­sue with its first shot at a Phase III. The com­pa­ny failed and saw $4 bil­lion in mar­ket cap dis­solve, though it too be­lieves that a fol­lowup Phase III can still de­liv­er the goods. The track record on Phase III de­pres­sion stud­ies is lit­tered with fail­ure and just the oc­ca­sion­al suc­cess.
Reg­u­la­tors of­ten re­quire sev­er­al late-stage stud­ies for a de­pres­sion drug, large­ly be­cause the place­bo ef­fect can be so strong in a de­pres­sion study it's the on­ly way to ad­vance new drugs, which of­ten go on to be­come wild­ly hit-and-miss in a ther­a­peu­tic mar­ket that re­quires plen­ty of ex­per­i­men­ta­tion. In­ves­ti­ga­tors point­ed to an­oth­er study (MD-75) in which they say they got a pos­i­tive read­out for de­pres­sion, but this time around the drug arm failed to sep­a­rate from a place­bo, of­fer­ing no more help than a sug­ar pill.
Richter didn't lose the same per­cent­age of eq­ui­ty as Alk­er­mes, but its stock was still dam­aged on the news.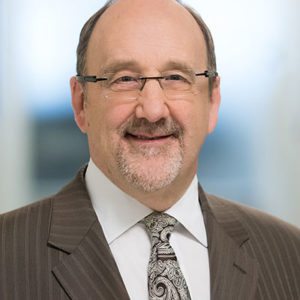 David Nichol­son, Chief R&D Of­fi­cer, Al­ler­gan
The com­pa­nies are al­so con­duct­ing two Phase III stud­ies for bipo­lar de­pres­sion. Al­ler­gan wound up with rights to the drug af­ter a se­ries of merg­ers, trac­ing its own­er­ship back to a pact by For­est Lab­o­ra­to­ries.
"We are dis­ap­point­ed with the re­sults of this tri­al. How­ev­er, we be­lieve that our plan to move for­ward with an­oth­er Phase III study in (ma­jor de­pres­sion) cou­pled with our pre­vi­ous pos­i­tive clin­i­cal tri­al would pro­vide the two stud­ies need­ed for sub­mis­sion. This is an im­por­tant next step to fur­ther de­vel­op the cariprazine pro­gram," said David Nichol­son, chief R&D of­fi­cer at Al­ler­gan.