Al­lied with Genen­tech and Pfiz­er on dis­cov­ery deals, pro­tein degra­da­tion crew at Arv­inas looks for $100M IPO ahead of PhI start
The next wave of biotech IPOs is start­ing to swell to­day as the pro­tein degra­da­tion crew at Arv­inas jumps in with a $100 mil­lion of­fer­ing. And once again we're see­ing a dis­cov­ery com­pa­ny go­ing ear­ly — with their first Phase I pro­gram still out ahead.
Arv­inas gained a con­sid­er­able amount of at­ten­tion for two deals with Genen­tech and Pfiz­er, which we now know came with a rel­a­tive­ly small up­front and big back end num­bers.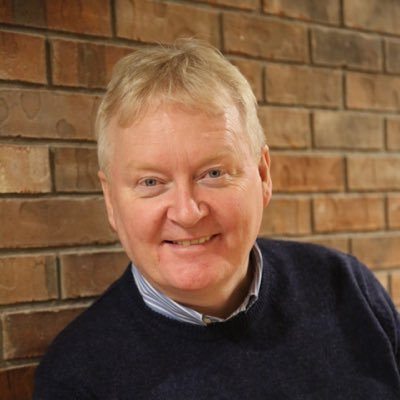 John Hous­ton
The big Roche sub­sidiary stepped up first in 2015, then re­jigged their deal in 2017. Genen­tech can tap up to 10 tar­gets in the dis­cov­ery al­liance, which was worth $11 mil­lion to get start­ed and an­oth­er $34.5 mil­lion pay­day to ex­tend last year. And there's $156 mil­lion in col­lec­tive mile­stones for each tar­get — should it go all the way in­to the mar­ket.
Pfiz­er is in for less. The phar­ma gi­ant hand­ed over $28 mil­lion to get start­ed and com­mit­ted up to $775 mil­lion in de­vel­op­ment and com­mer­cial mile­stones for the pack­age. That an­swers one of the unan­swered ques­tions from Arv­inas' days as a pri­vate start­up.
Pro­tein degra­da­tion has be­come a hot field in on­col­o­gy, as new com­pa­nies look to do bet­ter than the orig­i­nal set of ther­a­pies that have hit the mar­ket. In Arv­inas' case, CEO John Hous­ton has been go­ing af­ter prostate can­cer and breast can­cer, with their first Phase I for the lead prostate can­cer ther­a­py lin­ing up for a start in ear­ly 2019.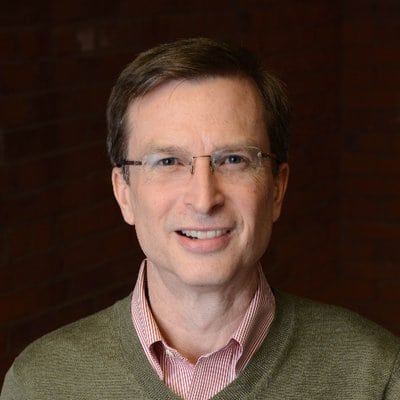 Craig Crews
Arv­inas is by no means play­ing so­lo in the sec­ond-gen pro­tein degra­da­tion field. Ri­vals to the pro­tein degra­da­tion ti­tle in­clude C4 Ther­a­peu­tics — out of Jay Brad­ner's lab at Dana Far­ber be­fore he took the helm at NI­BR — and the start­up Kymera. And not sur­pris­ing­ly, Brad­ner — who now runs NI­BR — re­cent­ly forged a close re­la­tion­ship with UC San Fran­cis­co on pro­tein degra­da­tion as well.
They're look­ing to use an E3 lig­ase to dis­patch tar­get pro­teins through the cell's nat­ur­al "garbage dis­pos­al" called the ubiq­ui­tin-pro­tea­some sys­tem, knock­ing them en­tire­ly out of the pic­ture and do­ing a much bet­ter job than what you get from mere pro­tein in­hi­bi­tion.
5AM and Canaan have the biggest stakes in the com­pa­ny, at 18.5% each. Craig Crews, who pro­vid­ed the sci­en­tif­ic in­sights from his Yale lab, has 8.9% while RA Cap­i­tal is in for 8%, Or­biMed has 6% and Nex­tech V On­col­o­gy is down for 5%. CEO Hous­ton has a 4.5% batch of stock.