FDA mo­tions Al­ny­lam's lumasir­an in­to a PhI­II short track, set­ting up a shot at an OK in '20
Al­ny­lam $AL­NY may be go­ing so­lo on the de­vel­op­ment of rare dis­ease drug lumasir­an af­ter Sanofi took a pass on its op­tion, but the FDA has come through with a ma­jor as­sist. The com­pa­ny an­nounced to­day that reg­u­la­tors have agreed on a Phase III study de­sign that would ac­cel­er­ate — should all go well — its jour­ney to ap­proval.
For the tri­al de­signed to test lumasir­an in the ul­tra-rare pri­ma­ry hy­per­ox­aluria type 1 (PH1), the new­ly reached align­ment al­lows Al­ny­lam to adopt a pri­ma­ry end­point based on a bio­mark­er: the re­duc­tion of uri­nary ox­alate at six months. The FDA has al­so sanc­tioned a study size of around 25 pa­tients with PH1.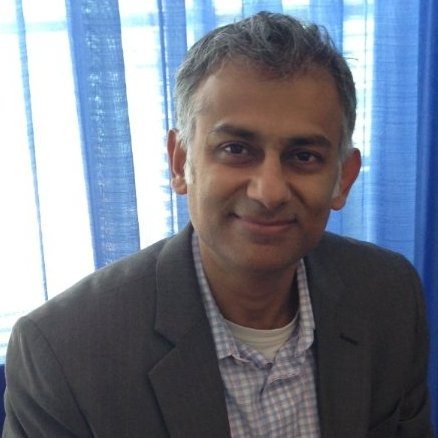 Pritesh Gand­hi
The use of a bio­mark­er spot­lights the FDA's will­ing­ness to let drug­mak­ers shoot for faster OKs, rather than forc­ing them to wait for da­ta on dis­ease pathol­o­gy (Al­ny­lam notes the bio­mark­er is "di­rect­ly linked to the patho­phys­i­ol­o­gy of PH1 and known to be well cor­re­lat­ed with dis­ease pro­gres­sion").
The tri­al de­sign pact with the agency al­so marks an ad­vance for the late-stage pipeline at Al­ny­lam as it waits for an ex­pect­ed ap­proval of patisir­an, which will launch their first com­mer­cial op­er­a­tions in RNAi. This biotech has been through all the ups and downs of­ten seen with any new ap­proach to drug de­vel­op­ment. And it's poised for some ma­jor changes.
With the study de­sign ham­mered out, Al­ny­lam ex­pects to start the PhI­II study in mid-2018, re­port topline re­sults in 2019 and, if pos­i­tive, sub­mit an NDA in ear­ly 2020.
"We are very pleased with the FDA's shared sense of ur­gency to eval­u­ate the ef­fi­ca­cy and safe­ty of lumasir­an as a po­ten­tial ther­a­peu­tic op­tion for pa­tients as rapid­ly as pos­si­ble," said Pritesh Gand­hi, gen­er­al man­ag­er of the lumasir­an pro­gram, in a state­ment.
Al­ny­lam is cur­rent­ly con­duct­ing a Phase I/II Part B study in 20 pa­tients. Pre­lim­i­nary re­sults, an­nounced last year, sug­gest that lumasir­an led to a mean max­i­mal re­duc­tion in uri­nary ox­alate of 66% in an un­blind­ed group of four pa­tients, and all of them achieved uri­nary ox­alate lev­els at or near the nor­mal range. Lumasir­an, an RNAi ther­a­peu­tic, is de­signed to "re­duce the he­pat­ic lev­els of the [gly­co­late ox­i­dase] en­zyme, there­by de­plet­ing the sub­strate nec­es­sary for ox­alate pro­duc­tion." It was grant­ed a break­through ther­a­py des­ig­na­tion in March.