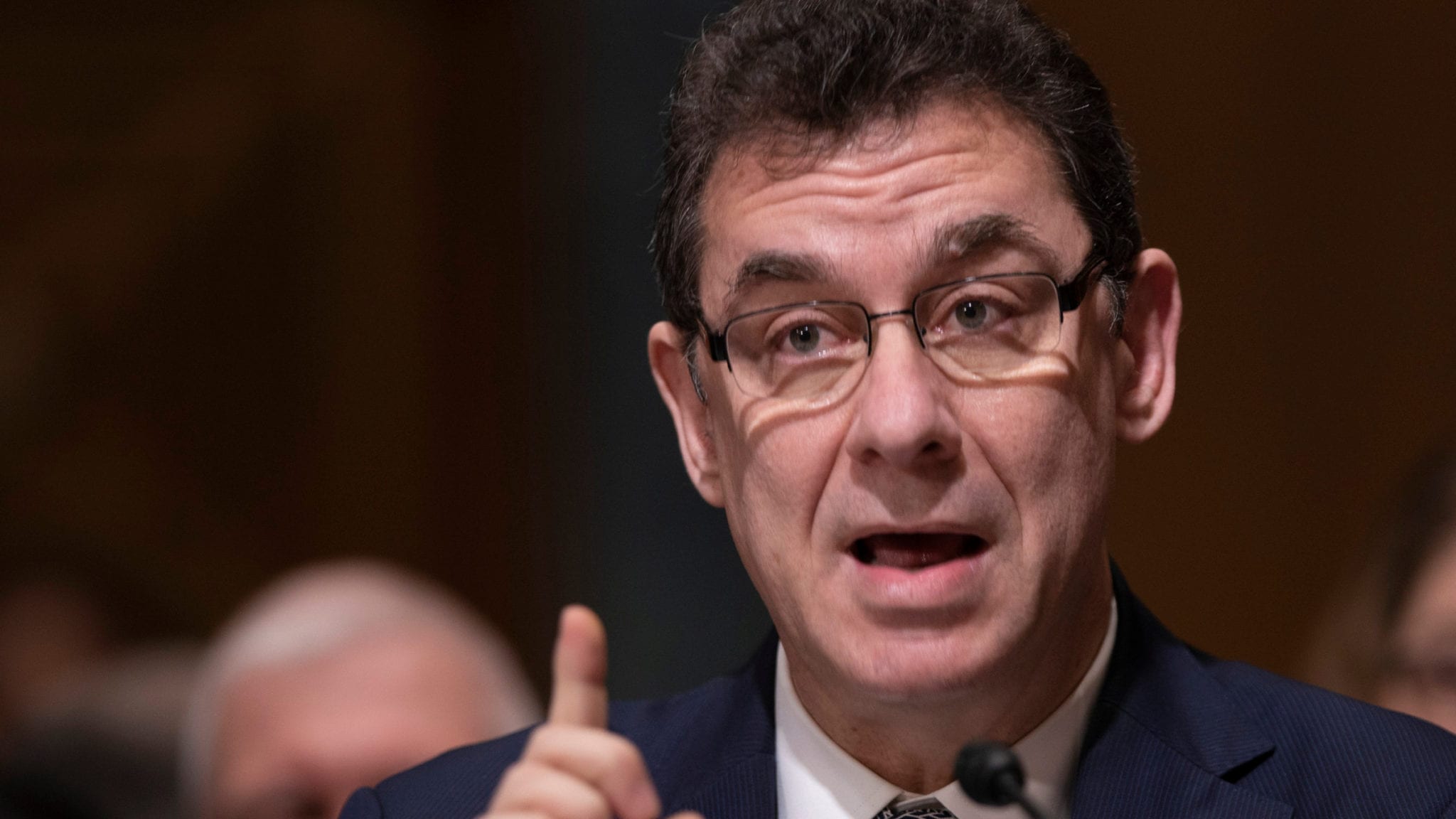 Pfizer CEO Albert Bourla (AP Images)
Alone in the spot­light, Pfiz­er CEO Bourla swears pure in­ten­tions in the rush to de­vel­op a Covid-19 vac­cine. But will the pub­lic be­lieve it?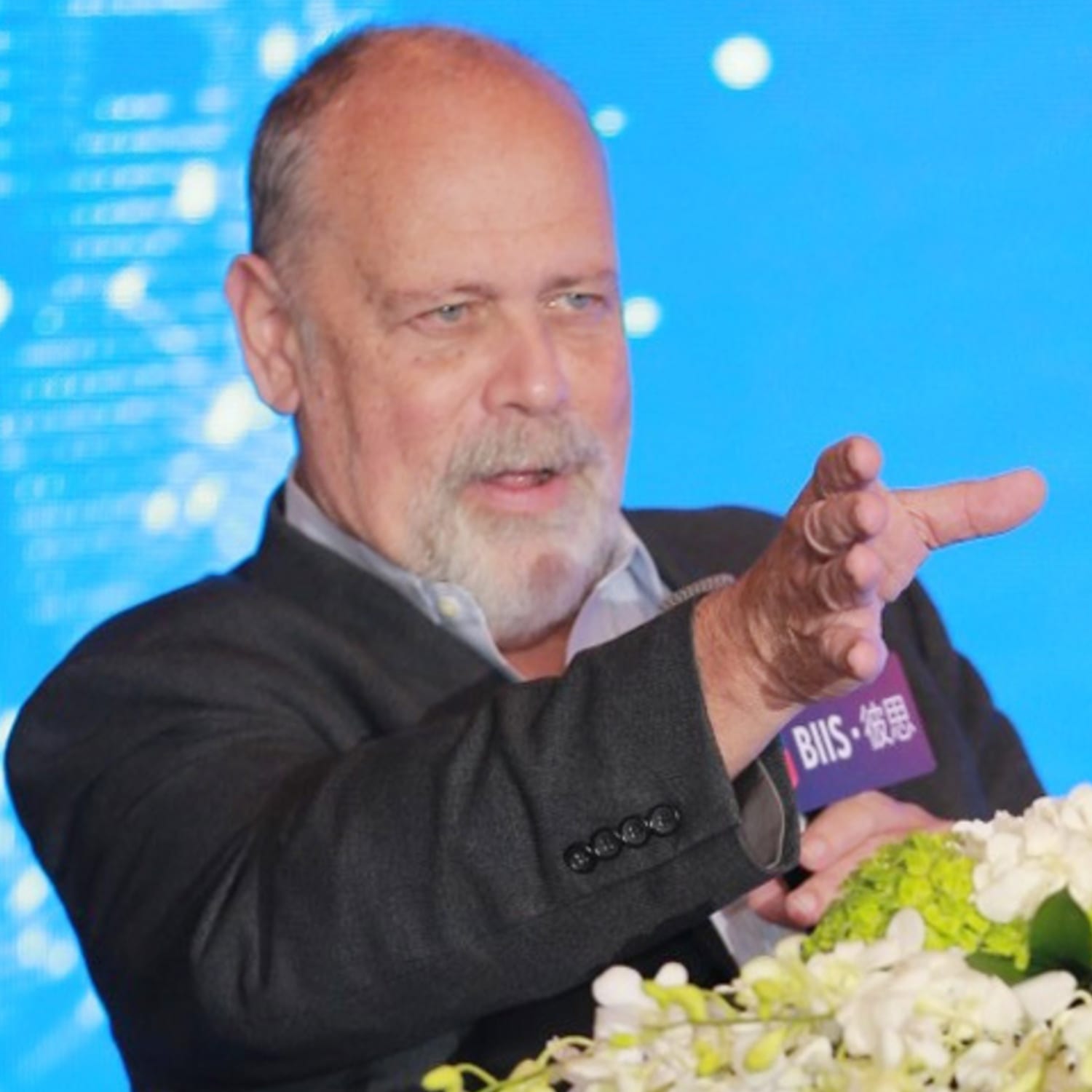 Bioreg­num Opin­ion Col­umn by John Car­roll
Now that Mod­er­na has shift­ed ex­pec­ta­tions on piv­otal da­ta for its Covid-19 vac­cine to some time just af­ter the elec­tion and As­traZeneca has been stalled by a safe­ty is­sue, the sole play­er that can de­liv­er a shot through an emer­gency use au­tho­riza­tion this month is Pfiz­er.
And Pfiz­er CEO Al­bert Bourla wants no part of the po­lit­i­cal furor that has swelled around that top­ic.
In an open let­ter, Bourla lament­ed the spot­light that Pres­i­dent Trump di­rect­ed at Pfiz­er dur­ing the first chaot­ic pres­i­den­tial de­bate. Trump — who has just test­ed pos­i­tive for the coro­n­avirus, push­ing the pan­dem­ic back in­to the head­lines — is shov­ing Pfiz­er in­to gale force po­lit­i­cal winds by in­sist­ing that a vac­cine could be OK'd in the next few weeks. And the CEO in­sists that pol­i­tics has noth­ing to do with the crash R&D project Pfiz­er has mount­ed with BioN­Tech to get an mR­NA jab on­to the mar­ket as soon as pos­si­ble.
Now, we are ap­proach­ing our goal and de­spite not hav­ing any po­lit­i­cal con­sid­er­a­tions with our pre-an­nounced date, we find our­selves in the cru­cible of the U.S. Pres­i­den­tial elec­tion. In this hy­per-par­ti­san year, there are some who would like us to move more quick­ly and oth­ers who ar­gue for de­lay. Nei­ther of those op­tions are ac­cept­able to me.
Right now, Bourla rep­re­sents the en­tire bio­phar­ma in­dus­try, and the stakes for every­one are enor­mous. If Trump does push through a vac­cine with­out the da­ta nec­es­sary to sat­is­fy most peo­ple about its safe­ty and ef­fi­ca­cy, the fall­out will go a long way to de­stroy­ing pub­lic con­fi­dence in the FDA and the abil­i­ty of the drug gi­ants to act re­spon­si­bly. It will al­so in­cite a sharp pub­lic back­lash against the first vac­cine, threat­en­ing herd im­mu­ni­ty.
FDA com­mis­sion­er Stephen Hahn opened that door by scram­bling to OK con­va­les­cent plas­ma with the sketchi­est of da­ta, read­i­ly tout­ing the ther­a­py by Trump's side. His protests about in­tegri­ty and an abil­i­ty to re­sist pres­sure from Trump are mean­ing­less.
So it's all on Bourla, who runs one of the largest phar­ma com­pa­nies on the globe. And he has to con­vince a deeply skep­ti­cal pub­lic — which has reg­u­lar­ly as­signed phar­ma to the low­est rungs of pub­lic re­gard — that Pfiz­er can be trust­ed to act in their best in­ter­est.
That's a tough act, par­tic­u­lar­ly as Bourla now rep­re­sents a deep-seat­ed hope in bio­phar­ma that the in­dus­try has a shot at re­demp­tion in the pub­lic's eyes by com­ing up with good drugs and vac­cines to end the pan­dem­ic.
What is im­por­tant, says Bourla in his let­ter, is that the glob­al death toll from the pan­dem­ic is ap­proach­ing a mil­lion peo­ple. And Pfiz­er will con­tin­ue to meet the cru­cial chal­lenge of reign­ing it in by trav­el­ing "at the speed of sci­ence."
Sec­ond, we would nev­er suc­cumb to po­lit­i­cal pres­sure. The on­ly pres­sure we feel—and it weighs heavy—are the bil­lions of peo­ple, mil­lions of busi­ness­es and hun­dreds of gov­ern­ment of­fi­cials that are de­pend­ing on us. We've en­gaged with many elect­ed lead­ers around the globe through this health cri­sis, but Pfiz­er took no in­vest­ment mon­ey from any gov­ern­ment. Our in­de­pen­dence is a pre­cious as­set.

Third, our pri­or­i­ty is the de­vel­op­ment of a safe and ef­fec­tive vac­cine to end this pan­dem­ic. I have a du­ty to Pfiz­er's 171-year his­to­ry to hon­or our lega­cy of dis­cov­er­ing and man­u­fac­tur­ing high-qual­i­ty med­i­cines. We will nev­er cut a cor­ner. Pfiz­er's pur­pose is sim­ple: "Break­throughs that Change Pa­tients' Lives." It's our North Star.
Bourla's ap­peal like­ly won't change the po­lit­i­cal de­bate that is now boil­ing around this is­sue. That can on­ly die down once the votes are count­ed and the bat­tle against the virus con­tin­ues. And if Pfiz­er does seek and get an EUA be­fore the elec­tion, don't ex­pect any res­ur­rec­tion of pub­lic opin­ion re­gard­ing phar­ma — even if it's a good vac­cine. In this frac­tious en­vi­ron­ment, no one gets the ben­e­fit of doubt. Least of all phar­ma.