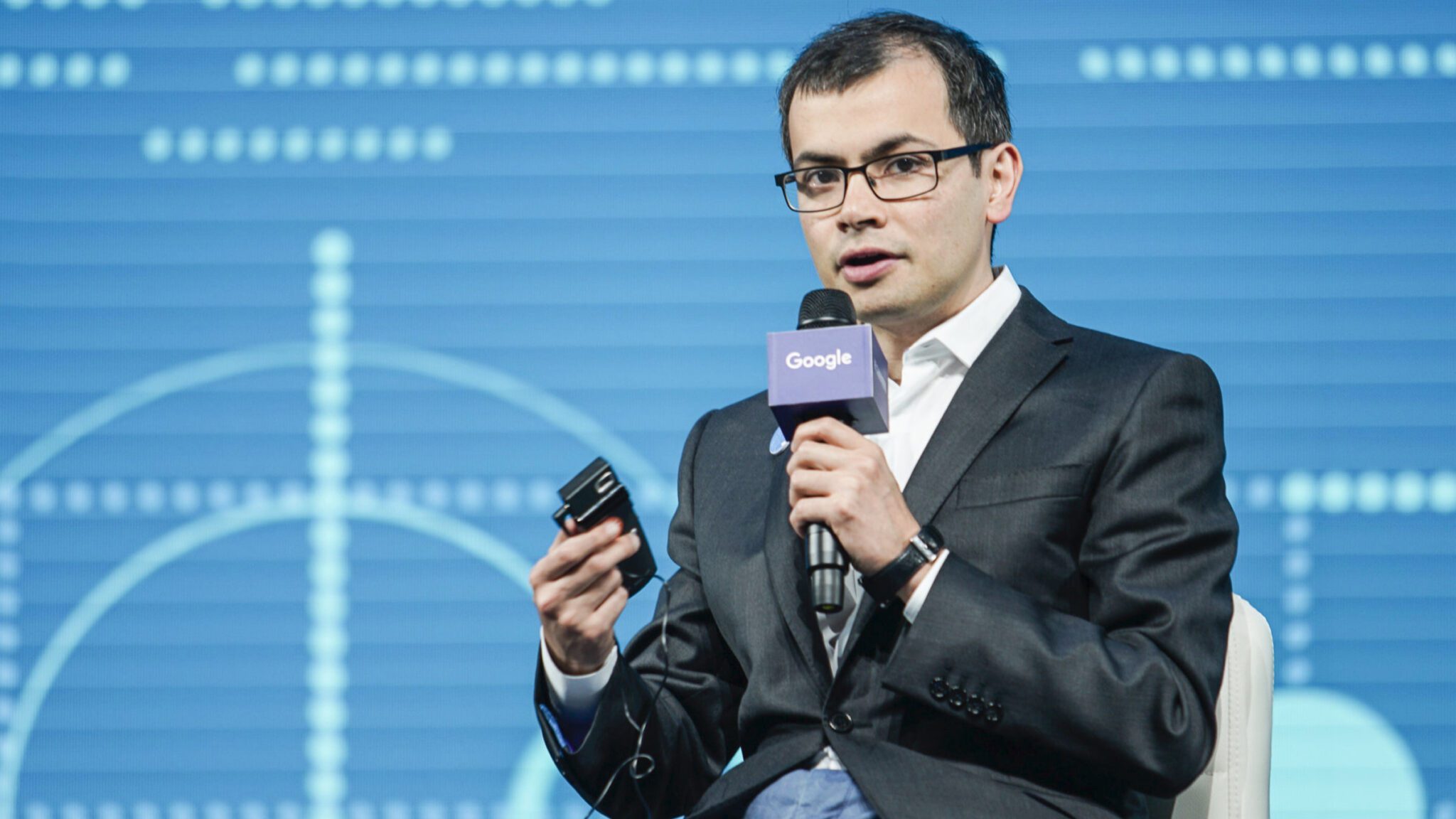 DeepMind CEO Demis Hassabis
Al­pha­bet kick­starts new AI drug dis­cov­ery out­fit with lessons learned from Deep­Mind pro­tein break­throughs
Last sum­mer marked a ma­jor break­through in drug dis­cov­ery when Deep­Mind, a pre­dic­tive mod­el­ing start­up from Google par­ent com­pa­ny Al­pha­bet, of­fered the most ac­cu­rate pic­ture yet of the "pro­tein fold­ing" prob­lem. The Al­pha­bet team is now prop­ping up a unit fo­cused sole­ly on drug dis­cov­ery, and it will look to lever­age lessons learned from Deep­Mind's ex­am­ple.
Al­pha­bet has launched Iso­mor­phic Labs, a Lon­don-based drug dis­cov­ery start­up lever­ag­ing the com­pa­ny's AI and ma­chine learn­ing work, and lessons from Deep­Mind's Al­phaFold break­throughs, CEO Demis Has­s­abis said in a blog post Thurs­day.
You'll know Has­s­abis as the CEO of Al­pha­bet's Deep­Mind, the com­pa­ny that of­fered the most ac­cu­rate vi­su­al mod­el yet of "pro­tein fold­ing," a no­to­ri­ous chal­lenge that had elud­ed re­searchers for more than 50 years.
Has­s­abis will re­main in his role at Deep­Mind while lead­ing what he called the "first phase" of growth at Iso­mor­phic, in­clud­ing flesh­ing out the com­pa­ny's strate­gic vi­sion and hir­ing on key staff. Here's what he had to say about the com­pa­ny's mis­sion:
We are at an ex­cit­ing mo­ment in his­to­ry now where (AI and ma­chine learn­ing) are be­com­ing pow­er­ful and so­phis­ti­cat­ed enough to be ap­plied to re­al-world prob­lems in­clud­ing sci­en­tif­ic dis­cov­ery it­self. One of the most im­por­tant ap­pli­ca­tions of AI that I can think of is in the field of bi­o­log­i­cal and med­ical re­search, and it is an area I have been pas­sion­ate about ad­dress­ing for many years. Now the time is right to push this for­ward at pace, and with the ded­i­cat­ed fo­cus and re­sources that Iso­mor­phic Labs will bring.
While there will be some crossover in terms of Iso­mor­phic and Deep­Mind's ex­per­tise, a com­pa­ny spokesper­son said the units would op­er­ate in­de­pen­dent­ly with the for­mer fo­cus­ing on cre­at­ing a "com­pu­ta­tion­al plat­form to un­der­stand bi­o­log­i­cal sys­tems from first prin­ci­ples to dis­cov­er new ways to treat dis­ease."
Iso­mor­phic is, of course, not the first com­pa­ny look­ing to lever­age break­throughs in AI to change the game of drug de­vel­op­ment, a chron­i­cal­ly tricky en­deav­or with very low rates of suc­cess. Com­pa­nies in the vein of in­sitro and Ex­sci­en­tia have claimed own­er­ship of "AI-dis­cov­ered" mol­e­cules — with some de­bate over who fin­ished first — but those re­cent re­sults still have a long way to go to prove them­selves in the clin­ic.
But com­ing from the team be­hind Al­phaFold, Iso­mor­phic is like­ly to catch a lot of eye­balls as a rel­a­tive­ly late en­trant in­to the field. In Ju­ly, Deep­Mind an­nounced it would open its pro­tein data­base, culled from Al­phaFold, to sci­ence in what looked like a ma­jor win for drug de­vel­op­ers. Al­phaFold's pre­dic­tive mod­el­ing sys­tem us­es pro­tein se­quences to of­fer vi­su­al mod­els for re­searchers, po­ten­tial­ly shed­ding new light on drug tar­gets, ex­perts say.
While there ap­pears to be some crossover in terms of what Iso­mor­phic and Deep­Mind are do­ing on this front, Al­pha­bet said Al­phaFold will still be work­ing in this space sep­a­rate­ly, with po­ten­tial learn­ings shared across groups. That's a good thing be­cause ac­tu­al­ly mak­ing mean­ing­ful head­way in drug dis­cov­ery will like­ly take as many shots on goal as pos­si­ble.
"Bi­ol­o­gy is like­ly far too com­plex and messy to ever be en­cap­su­lat­ed as a sim­ple set of neat math­e­mat­i­cal equa­tions. But just as math­e­mat­ics turned out to be the right de­scrip­tion lan­guage for physics, bi­ol­o­gy may turn out to be the per­fect type of regime for the ap­pli­ca­tion of AI," he wrote.
We'll see.