Al­pham­ab On­col­o­gy rounds out HKEX's sec­ond biotech IPO year with $230M raise and high lo­cal in­ter­est
Al­pham­ab On­col­o­gy has in­spired a surge of lo­cal in­ter­est in what will like­ly be the Hong Kong Stock Ex­change's last biotech run of the year, pric­ing its IPO on the high end of the range and rais­ing over $230 mil­lion (HK$1.83 bil­lion).
Af­ter re­jig­ging the of­fer­ing struc­ture and mak­ing up to 50% avail­able for en­thu­si­as­tic lo­cal in­vestors, the biotech sold 179.4 mil­lion shares at $1.31 (HK$10.2) and saw its stock rise to $1.77 ($13.8) on the first day of trad­ing.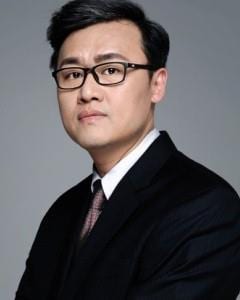 Ting Xu
CEO Ting Xu told re­porters he ex­pects to file for ap­proval of their lead PD-L1 drug at Chi­na's Na­tion­al Med­ical Prod­ucts Ad­min­is­tra­tion in H2 2020, and the de­ci­sion could come by the end of the year in the most ide­al sce­nario.
If ap­proved, the sub­cu­ta­neous in­jec­tion of KN035 (en­vafolimab) would be­come the sec­ond PD-L1 agent to fol­low five PD-1 drugs on the mar­ket: Mer­ck's Keytru­da, Bris­tol-My­ers Squibb's Op­di­vo, Jun­shi's Tuoyi, In­novent's Tyvyt and Jiang­su Hen­grui's cam­re­lizum­ab. As­traZeneca has just clinched an OK for Imfinzi.
Among them, Tyvyt — which In­novent is part­nered with Eli Lil­ly on — re­cent­ly earned a cov­et­ed spot on the na­tion­al re­im­burse­ment list by slash­ing its price to $403 (RMB2843) per 100mg, down 64% from its orig­i­nal price, which is al­ready much low­er than its for­eign coun­ter­parts.
There are prof­its to be made even at a sim­i­lar price lev­el, Xu as­sured re­porters.
But even as the check­point agents pile on, Al­pham­ab's re­al am­bi­tion lies in the bis­pecifics field, where Xu has plowed for six years.
Two of Al­pham­ab's bis­pecifics are now in Phase II test­ing, in­clud­ing KN046 (PD-L1/CT­LA4) and KN026 (HER2). For the lat­ter, Xu is plot­ting three routes of at­tack: a head-to-head with Her­ceptin in front­line breast can­cer; tri­als in pa­tients with low ex­pres­sion or re­sis­tance to Her­ceptin; and a bio­mark­er-dri­ven ap­proach.
About half of the IPO funds will go to­ward clin­i­cal de­vel­op­ment and po­ten­tial com­mer­cial­iza­tion of KN046, with a BLA planned for 2021.
The new round of cash will al­so fund an on­go­ing Phase II study of CD80-tar­get­ing im­munomod­u­la­tor KN019 for au­toim­mune con­di­tions.
Matthews Funds, Or­biMed, Green­woods, MSAL, Lake Bleu Prime, Luye Phar­ma and Taikang Life chimed in as cor­ner­stone in­vestors.