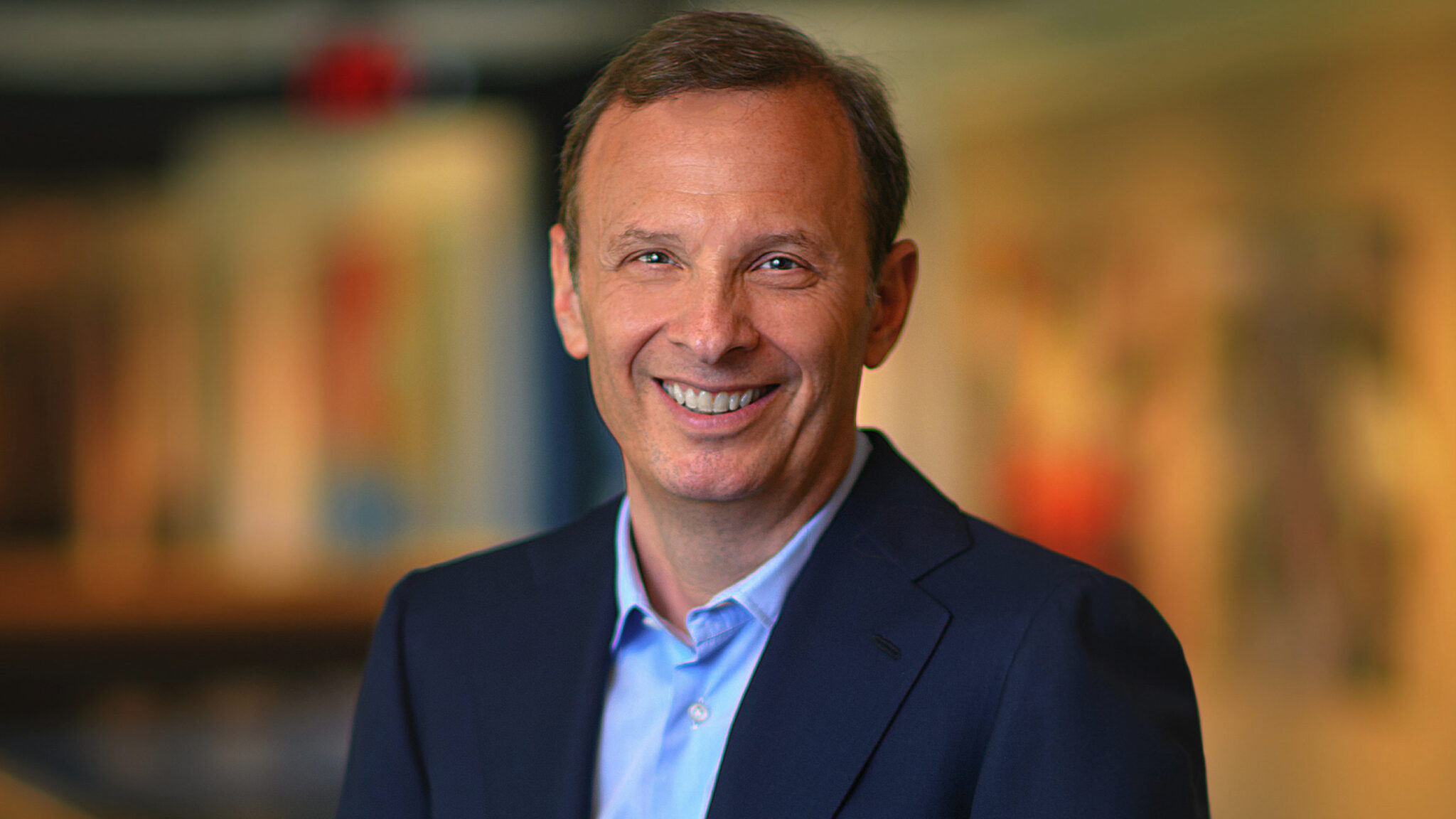 Gary Glick, Odyssey Therapeutics founder
Al­ways busy, Gary Glick re­cruits Or­biMed in a mas­sive $218M Se­ries A for enig­mat­ic da­ta sci­ence biotech
Gary Glick is back at it again, found­ing yet an­oth­er biotech com­pa­ny. And by the sheer size of its first raise, this may be the biggest one yet.
Glick has as­sem­bled what he calls an all-star ros­ter and re­cruit­ed one of the biggest health­care in­vestors in Or­biMed to put to­geth­er a mas­sive $218 mil­lion Se­ries A for his newest ven­ture, Odyssey Ther­a­peu­tics. The launch, an­nounced Tues­day morn­ing and co-led by SR One Cap­i­tal Man­age­ment, comes not three months af­ter Glick sold First Wave Bio to Azur­Rx for $229 mil­lion.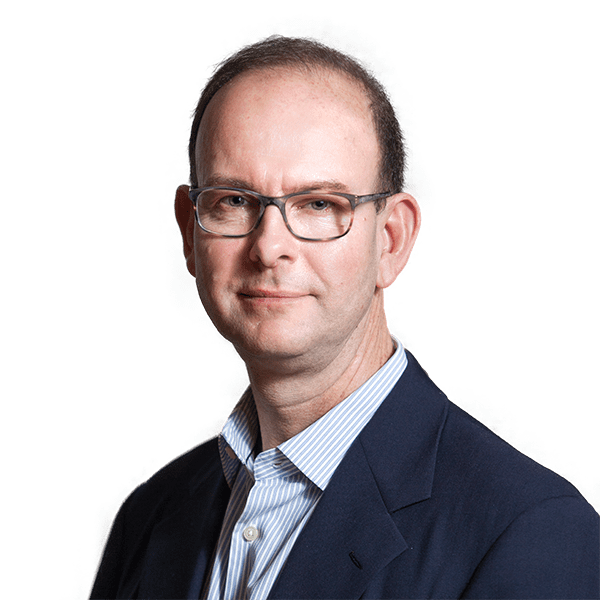 David Pom­pli­ano
But Glick has had Odyssey on his mind since at least ear­ly this year, first craft­ing the vi­sion back in March with co-founder David Pom­pli­ano, with whom Glick did his post­doc at Je­re­my Knowles' Har­vard lab. Liken­ing Odyssey to one of his ear­li­er com­pa­nies, IFM Ther­a­peu­tics, Glick said the new biotech is plac­ing a sim­i­lar bet on en­sur­ing the best peo­ple are in­volved.
"What's oc­cur­ring at Odyssey is just some­thing on a much larg­er scale, with a con­sid­er­able amount more depth in many of those sort of drug dis­cov­ery dis­ci­plines," Glick tells End­points News. "The fi­nanc­ing al­lows us to sup­port not on­ly a larg­er num­ber of pro­grams, but quite a bit of tech­nol­o­gy de­vel­op­ment and in­te­gra­tion to cre­ate the plat­form.
"It's a recipe for suc­cess that's worked across all my com­pa­nies," he added.
So what ex­act­ly is Odyssey all about? No one re­al­ly wants to say. Glick de­clined to elab­o­rate on any of the de­tails about the biotech's foun­da­tion­al sci­ence, on­ly briefly di­vulging the com­pa­ny's dis­ease ar­eas as in­flam­ma­tion and on­col­o­gy. He vague­ly de­scribed Odyssey as open to a va­ri­ety of plat­forms that are "fused" to­geth­er and re­spond­ed to a ques­tion about the sci­ence be­hind the biotech with a rhetor­i­cal quip: "Imag­ine ask­ing that to the CEO of No­var­tis or Mer­ck."
There's al­so a short men­tion in Odyssey's press re­lease about how the com­pa­ny will build on the "past ap­proach­es" of an­ti-TNF an­ti­bod­ies, JAK in­hibitors and tar­get­ed can­cer im­munother­a­pies, go­ing "be­yond the lim­i­ta­tions" of these treat­ments. It's not ex­act­ly clear, how­ev­er, what that means at this stage.
What we can re­port is near­ly a third of Odyssey's 100-ish em­ploy­ees are da­ta sci­en­tists. Glick placed a huge em­pha­sis on da­ta sci­ence and AI at the biotech, out­lin­ing a broad view of how he hopes "physics based mol­e­c­u­lar sim­u­la­tions" and "quan­tum ma­chine learn­ing" will set Odyssey apart. As an ex­am­ple, Glick de­scribed some of the ad­vances in com­pu­ta­tion­al chem­istry since he was a grad stu­dent in the 1980s.
"A lot of the in­tense in­ter­est re­cent­ly has been around what mol­e­c­u­lar sim­u­la­tions, par­tic­u­lar­ly for small mol­e­cules, can ac­com­plish giv­en the in­creased com­put­ing pow­er," Glick said. "That's just one of the foun­da­tion­al pieces that we've made an in­vest­ment in, but da­ta sci­ence is much broad­er than that."
Lead­ing this charge will be chief da­ta of­fi­cer Joe Mc­Don­ald, a 30-year bio­phar­ma vet who led ma­chine learn­ing and physics-based sim­u­la­tion ef­forts at Cel­gene and then Bris­tol My­ers Squibb. For Mc­Don­ald, even though these fields have hit their stride and seen a lot of hype — some­times to oth­er com­pa­nies' cha­grin — it's more about putting the tech­nol­o­gy in the hands of the right peo­ple.
Part of that process in­volves a quan­tum ma­chine learn­ing pro­gram Odyssey will have to train. Giv­en the na­ture of the tech­nol­o­gy, Mc­Don­ald said it would on­ly re­quire a small frac­tion of da­ta rel­a­tive to what would be nec­es­sary for a more tra­di­tion­al al­go­rithm. But at the end of the day, it's how the teams of sci­en­tists solve the prob­lem to­geth­er that mat­ters more.
"What I want to stress is, it is the ex­pe­ri­ence of the sci­en­tists that guide the strat­e­gy," Mc­Don­ald said. "The ma­chine learn­ing meth­ods are there as add-on ca­pa­bil­i­ties that give our sci­en­tists the op­por­tu­ni­ty to make a de­ci­sion and ef­fec­tive de­ci­sions. But we re­al­ly trust the sci­en­tists at Odyssey to make great, great de­ci­sions."
Oth­er mem­bers of Odyssey's start­ing line­up in­clude for­mer Vi­vid­ion CSO Robert Abra­ham as ex­ec­u­tive VP of can­cer bi­ol­o­gy; Na­tal­ie Dales, ex-No­var­tis di­rec­tor of port­fo­lio and strat­e­gy for chem­istry dis­cov­ery, as se­nior VP of of chem­istry and drug dis­cov­ery; Shifeng Pan, an­oth­er No­var­tis chem­istry vet from its ge­nomics in­sti­tute, as head of dis­cov­ery; Pom­pli­ano as chief in­no­va­tion of­fi­cer; and Stephen Sois­son, a Mer­ck Re­search Lab­o­ra­to­ries vet who will head up the pro­tein ther­a­peu­tics di­vi­sion.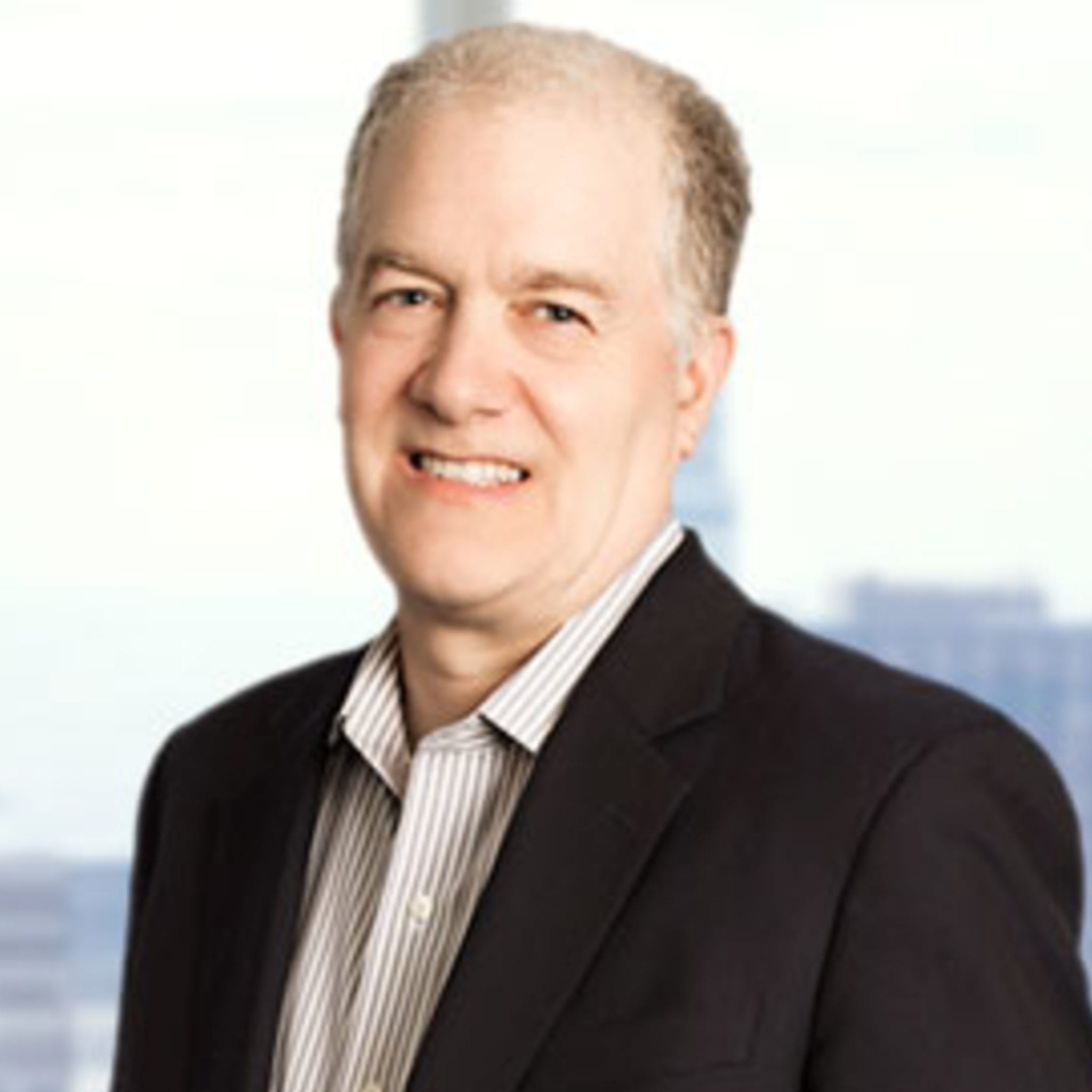 Carl Gor­don
Or­biMed man­ag­ing di­rec­tor Carl Gor­don, who earns him­self an Odyssey board seat, said that while many have at­tempt­ed mar­ry­ing drug dis­cov­ery with ma­chine learn­ing, he can't re­call an­oth­er com­pa­ny that's got­ten off the ground so quick­ly. That, cou­pled with the peo­ple Glick as­sem­bled, will prove a key dif­fer­en­tia­tor, he said.
"It's in­creas­ing­ly a sell­er's mar­ket in re­cruit­ing," Gor­don said. "So I think it says a lot in re­gard to the vi­sion of the com­pa­ny. And it's grat­i­fy­ing to see some of the peo­ple that have cho­sen to work with us."
Up first are sev­en pipeline pro­grams in those in­flam­ma­tion and on­col­o­gy ar­eas, both small mol­e­cules and pro­tein ther­a­peu­tics for "large mar­ket in­di­ca­tions," Glick said. If every­thing goes ac­cord­ing to plan, the first can­di­dates will hit the clin­ic in late 2023 or ear­ly 2024.
It will take even longer for Odyssey to re­port its first batch of clin­i­cal da­ta, when in­vestors will be­gin to re­al­ize whether this biotech is worth the mas­sive raise or large­ly hype. Many com­pa­nies have gar­nered big rais­es — in­creas­ing­ly fol­lowed by IPOs with just pre­clin­i­cal da­ta — and ul­ti­mate­ly flopped once they be­gan putting their drugs in hu­mans.
But Glick be­lieves the com­bi­na­tion of Odyssey's tech­nol­o­gy and peo­ple won't give him a rea­son to sweat.
"Many things in drug dis­cov­ery and clin­i­cal de­vel­op­ment ul­ti­mate­ly wind up not work­ing," Glick said. "And it's the peo­ple, ul­ti­mate­ly. It's great teams that are able to suc­ceed. And so it's when you have great tech­nol­o­gy in the hands of great peo­ple. That's re­al­ly the bet here."
In ad­di­tion to Or­biMed and SR One Cap­i­tal, oth­er in­vestors in­clud­ed Fore­site Cap­i­tal, Wood­line Part­ners LP, Lo­gos Cap­i­tal, HBM Health­care In­vest­ments, Colt Ven­tures, Crea­cion Ven­tures, and oth­er in­sti­tu­tion­al in­vestors.