Alzheon files for $80M IPO to take once-failed Alzheimer's drug in­to PhI­II
A com­pa­ny based just out­side Boston is join­ing the pa­rade to the pub­lic mar­kets, hop­ing to raise $80.5 mil­lion to de­vel­op an Alzheimer's drug that's a true Hail Mary, con­sid­er­ing the field's re­cent im­plo­sions.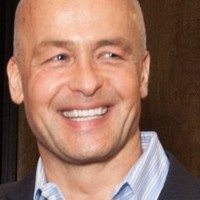 Mar­tin To­lar
The drug­mak­er, Alzheon, filed a no­tice with the SEC sig­nal­ing its up­com­ing IPO, but the com­pa­ny might need more cash than it can raise in this round. Back in 2016, Alzheon's CEO Mar­tin To­lar told End­points News the com­pa­ny would need more like $100 mil­lion to pay for two Phase III stud­ies for its lead drug — and that would be a bar­gain com­pared to most late-stage Alzheimer's pro­grams.
To­lar — the biggest share­hold­er with 44% of the stock — al­so needs the cash. He on­ly had a lit­tle more than $6 mil­lion on hand at the end of De­cem­ber af­ter burn­ing through about $24 mil­lion. He's com­mit­ted to pay­ing a roy­al­ty stream to FB Health, which out-li­censed the rights to the drug, in the event they can win an ap­proval.
Alzheon is de­vel­op­ing an amy­loid-block­ing drug called ALZ-801 (tramiprosate), which it li­censed from Mon­tre­al-based Neu­rochem back in 2013. Since the drug flopped in Neu­rochem's tri­als, Alzheon made some tweaks to the once-dai­ly pill that the com­pa­ny hopes will get the drug to its tar­get more quick­ly while re­duc­ing side ef­fects in the gut.
In its S-1, the com­pa­ny tells in­vestors that they met with the FDA and went over the da­ta, point­ing to a post hoc analy­sis of the da­ta in­di­cat­ing that a 150 mg dose of the drug among APOE4/4 ho­mozy­gous pa­tients reg­is­tered an im­pact on cog­ni­tion and dai­ly func­tion, the gold stan­dard that has de­feat­ed vir­tu­al­ly every­thing thrown at it over the last 15 years. By stick­ing with a clear­ly de­fined group of pa­tients, the biotech be­lieves it can avoid re­cruit­ing pa­tients for its study who don't ac­tu­al­ly have the dis­ease. But FDA of­fi­cials say the da­ta were on­ly from a small sub­set of pa­tients and didn't prove ef­fi­ca­cy. Fur­ther­more, the agency told the com­pa­ny they might have to run a sec­ond Phase III tri­al to prove any pos­i­tive re­sults they gained from the first one.
Alzheon is fo­cus­ing on a strat­e­gy very sim­i­lar to the one adopt­ed by Ax­o­vant $AX­ON: tak­ing a failed drug and re­ly­ing on ex­ist­ing da­ta spied in a post hoc analy­sis to prove it's both safe and po­ten­tial­ly ef­fec­tive for a spe­cif­ic pop­u­la­tion of pa­tients. Of course, the ef­fort proved fu­tile for Ax­o­vant, which watched its stock plum­met near­ly 80% when its Alzheimer's drug crashed and burned in a Phase III study.
It doesn't help Alzheon's odds that its pur­su­ing the amy­loid be­ta hy­poth­e­sis, which has de­feat­ed every drug thrown at it so far in a piv­otal study. Eli Lil­ly $LLY tried this route for treat­ing Alzheimer's with solanezum­ab, but scrapped the pro­gram for treat­ing symp­to­matic pa­tients a cou­ple years ago thanks to a se­ries of Phase III fail­ures. The drug is cur­rent­ly be­ing stud­ied to see if it can de­lay the de­vel­op­ment of pre­clin­i­cal pa­tients.
Alzheon, which will list on the Nas­daq un­der the sym­bol $ALZH, plans to start a Phase III tri­al of ALZ-801 in the US and in­ter­na­tion­al­ly in 2018, ac­cord­ing to the com­pa­ny's SEC state­ment. First, though, it will have to over­come some scathing re­views.
Wow. If they can sell this IPO then you can of­fi­cial­ly launch a pub­lic biotech with any ran­dom da­ta pack­age you care to as­sem­ble… #mad­ness https://t.co/MEPvH2knlc

— David Grainger (@sci­ences­can­ner) March 19, 2018