Alzheon hits an­oth­er dead end fund­ing its Alzheimer's pro­gram, pulls sec­ond IPO at­tempt
If at first you don't suc­ceed… maybe it wasn't such a good idea.
Alzheon has learned that the hard way as it with­draws its IPO for a sec­ond time, de­spite dras­ti­cal­ly down­siz­ing the of­fer­ing and ad­just­ing its goal from a Phase III piv­otal study to a Phase IIb for its lead drug.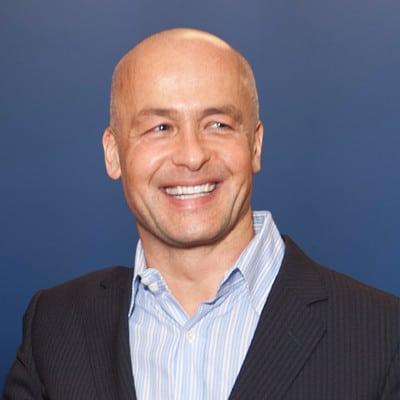 Mar­tin To­lar
That wasn't enough to woo in­vestors in­to back­ing its ul­tra-risky project of turn­ing a once-failed drug for Alzheimer's, at a time the hu­mil­i­at­ing flop at Ax­o­vant — which es­sen­tial­ly pur­sued the same strat­e­gy — still haunts its stock.
It doesn't help Alzheon's odds that its pur­su­ing the amy­loid be­ta hy­poth­e­sis, which has de­feat­ed every drug thrown at it so far in a piv­otal study. Hav­ing li­censed the drug, now dubbed ALZ-801, from Mon­tre­al-based Bel­lus Health (for­mer­ly Neu­rochem) back in 2013, Alzheon made some tweaks to the once-dai­ly pill that the com­pa­ny hopes will get the drug to its tar­get more quick­ly while re­duc­ing side ef­fects in the gut.
Back in 2016, Alzheon's CEO Mar­tin To­lar told End­points News the com­pa­ny would need more like $100 mil­lion to pay for two Phase III stud­ies for the lead drug — sub­stan­tial­ly less than what oth­er late-stage Alzheimer's pro­grams would cost, he ar­gued, be­cause it's tar­get­ing "pa­tients known to have risk fac­tors for amy­loid pathol­o­gy." Un­der that plan, for­mu­lat­ed based on a post doc analy­sis, Alzheon would on­ly need to re­cruit 500 pa­tients each for its two Phase III tri­als, fo­cus­ing on a ge­net­i­cal­ly-de­fined AD pop­u­la­tion of APOE4/4 ho­mozy­gotes.
It first filed for an $80 mil­lion IPO in March 2018, on­ly to step back from it a month lat­er. The sec­ond at­tempt was launched in last Au­gust, eye­ing $30 mil­lion in pro­ceeds. At that point, ac­cord­ing to the S-1, it was run­ning on a lit­tle more than $3 mil­lion in cash and cash equiv­a­lents.