Alzheon steps back from an IPO, fur­ther than ever from a PhI­II Alzheimer's study
Alzheon won't be prof­it­ing from an IPO soon.
The tiny biotech, which has been try­ing to fund a late-stage tri­al for a once-failed drug called ALZ-801 (tramiprosate), no­ti­fied in­vestors on Fri­day that they're post­pon­ing the IPO they filed in search of about $70 mil­lion or $80 mil­lion, ac­cord­ing to an alert from Re­nais­sance Cap­i­tal.
We'll have to wait and see if they try it again.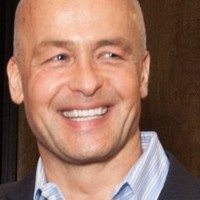 Mar­tin To­lar, Alzheon CEO
Alzheon's tim­ing was bad. Its strat­e­gy in­volved get­ting an amy­loid be­ta drug that had failed at Bel­lus, then re­ly­ing on post hoc analy­sis to spot­light a suc­cess in a sub­set of pa­tients with two copies of the APOE4 gene and bet­ter tri­al de­sign to ar­gue they had a shot at win­ning the lot­tery in Alzheimer's.
Af­ter 15 years of near uni­ver­sal fail­ure with noth­ing on the mar­ket to in­flu­ence the course of the dis­ease, a win would be worth a for­tune.
But af­ter Vivek Ra­maswamy made the same ba­sic ar­gu­ment with Ax­o­vant and its old, failed GSK drug — which went af­ter a com­plete­ly dif­fer­ent tar­get that has now failed in mul­ti­ple at­tempts — it's get­ting hard­er to find true be­liev­ers. And in­ves­ti­ga­tors in the field are rais­ing more cau­tions about the lack of cer­tain­ty in the field, es­pe­cial­ly af­ter Mer­ck's re­cent fail­ure with its BACE drug, which cuts off the sup­ply of amy­loid be­ta.
More and more, com­pa­nies are turn­ing to com­bo strate­gies as well as mov­ing in­to pre-symp­to­matic pa­tients, where they may have a bet­ter shot at pre­vent­ing or slow­ing the dis­ease down.
What­ev­er the case, Alzheon hasn't suc­ceed­ed yet in rais­ing the cash it needs for Phase III. The post­pone­ment fol­lows Mereo's de­ci­sion to pull its IPO as well af­ter a string of suc­cess­ful biotech of­fer­ings in Q1.