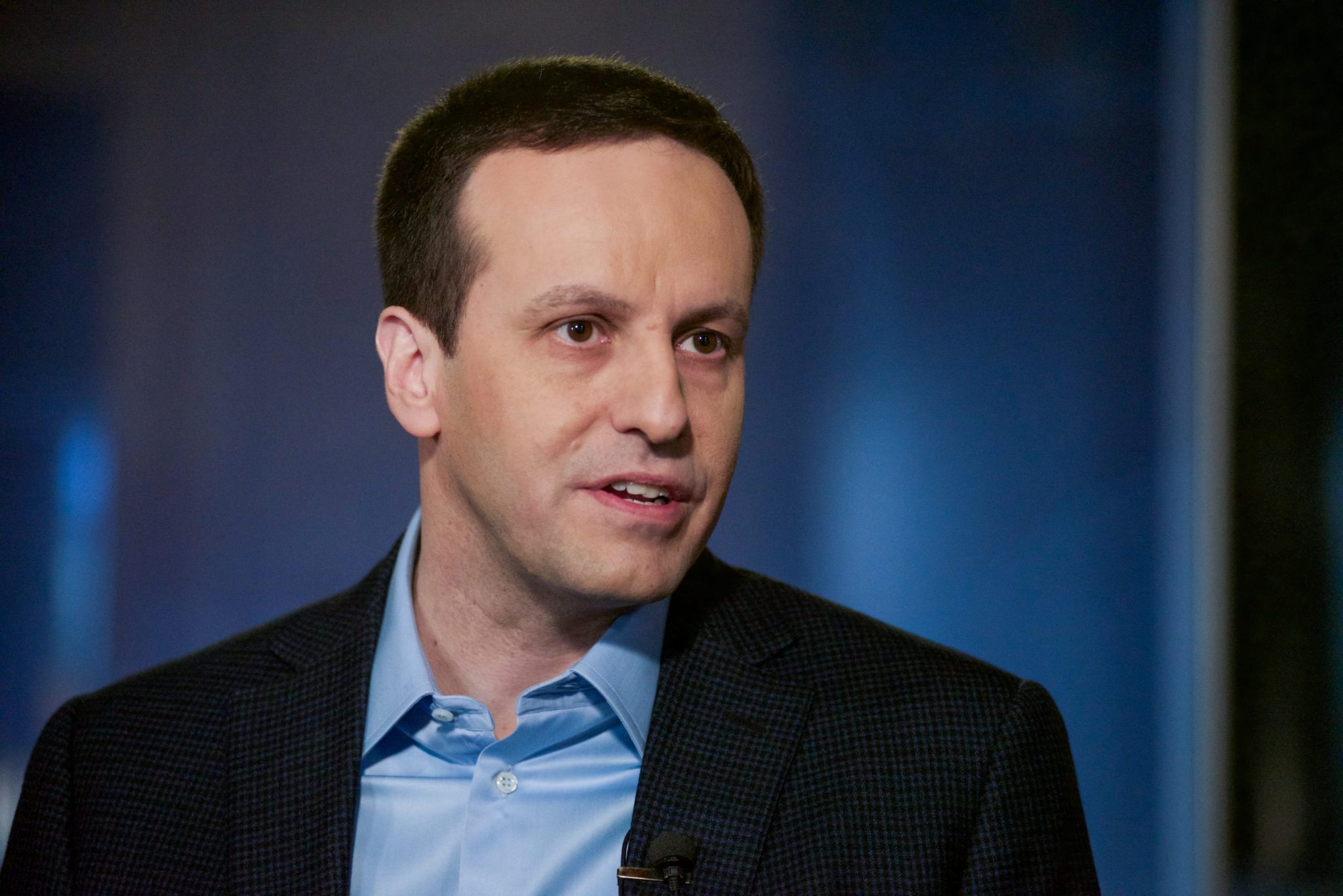 Alex Denner (Mark Neuling/CNBC/NBCU Photo Bank via Getty Images)
Amarin, Saris­sa con­tin­ue play­ing out ac­tivist at­tack
The fight be­tween Amarin and an ac­tivist in­vestor group led by a Carl Ic­ahn pro­tégé is get­ting dirty.
On Wednes­day, Saris­sa Cap­i­tal Man­age­ment — led by Ic­ahn's for­mer head of health­care in­vest­ments Alex Den­ner — put out a state­ment de­cry­ing a po­ten­tial Amarin board re­or­ga­ni­za­tion as a "sham." Amarin re­spond­ed Thurs­day morn­ing call­ing Saris­sa's state­ment "in­ac­cu­rate and mis­lead­ing" while say­ing they have "no plan, no new ideas."
Amarin shares $AM­RN were down about 5% in ear­ly Thurs­day trad­ing.
It's not the first time the two have come to blows this year, with Saris­sa launch­ing the open­ing sal­vo last week when it at­tacked Amarin ex­ecs' "cha­rade." The roots of this fight, Saris­sa says, harken back to Amarin's dwin­dling stock and al­leged loss of more than $840 mil­lion in eq­ui­ty last year.
As Saris­sa told it Wednes­day:
In 2022 alone, Amarin stock lost over two-thirds of its val­ue, and share­hold­ers lost over $840 mil­lion in eq­ui­ty.* The Eu­ro­pean launch is be­hind sched­ule, re­im­burse­ment in Ger­many (typ­i­cal­ly one of the largest mar­kets in Eu­rope) ap­pears im­per­iled, and spend­ing mis­man­age­ment has weak­ened the cash cof­fers. Yet the board has the au­dac­i­ty to state pub­licly, "the Com­pa­ny made sol­id progress in 2022, against its strate­gic ob­jec­tives."
Amarin, mean­while, hit back with the ac­cu­sa­tion that most of Saris­sa's pro­posed board mem­bers are not qual­i­fied to run a pub­lic com­pa­ny:
The Board in­ter­viewed three of Saris­sa's five pro­posed can­di­dates, all of whom are Saris­sa em­ploy­ees, along­side in­de­pen­dent can­di­dates the Board had iden­ti­fied. In ad­di­tion, Saris­sa de­mand­ed that at least three of their can­di­dates be ap­point­ed in a mat­ter of days af­ter the names were fi­nal­ly shared with the Com­pa­ny. Of note, two of Saris­sa's orig­i­nal five pro­posed can­di­dates were ju­nior Saris­sa re­search an­a­lysts with less than five years of work ex­pe­ri­ence.
The past week's back-and-forth came af­ter a year in which Amarin found it­self a vic­tim of the lengthy biotech bear mar­ket. Last June, the com­pa­ny en­act­ed se­ri­ous cost-cut­ting mea­sures by lay­ing off 40% of staff and watch­ing its CFO de­part. The moves came af­ter a patent fight over its sole ap­proved drug Vas­cepa, which Amarin lost in a Supreme Court case in 2021.
But Amarin is stand­ing its ground, at least for now. The biotech's stock price is up about 48% in the last month.