Ama­zon snaps up on­line phar­ma­cy start­up Pill­Pack in lat­est move to dis­rupt health­care
Just one week af­ter pick­ing a CEO to lead its bold joint health­care ven­ture, Ama­zon has an­nounced it's ac­quir­ing an on­line phar­ma­cy busi­ness called Pill­Pack.
The small New Hamp­shire-based start­up ships pre-pack­aged meds based on pre­scribed pa­tient dosages, pitched as a con­ve­nience to those who take mul­ti­ple drugs per day. The start­up has raised north of $120 mil­lion from back­ers in­clud­ing Tech­Stars and Men­lo Ven­tures, and was val­ued at $361 mil­lion back in 2016.
Al­though fi­nan­cial de­tails of the deal weren't shared, Pill­Pack was re­port­ed­ly in talks with Wal­mart just months ago for an ac­qui­si­tion price of $1 bil­lion — much high­er than their last re­port­ed val­u­a­tion.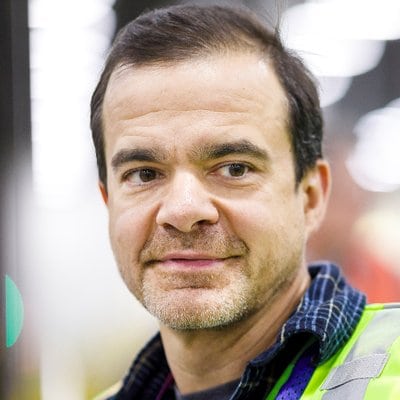 Jeff Wilke
The e-com­merce gi­ant was rather vague on what it plans to do with Pill­Pack. We all know, how­ev­er, that the com­pa­ny is tack­ling the mas­sive goal of fix­ing the bro­ken US health­care sys­tem and low­er­ing the cost of care. Ama­zon an­nounced back in Jan­u­ary that it was team­ing up with Berk­shire Hath­away and JP­Mor­gan to dis­rupt the health­care in­dus­try with a joint ven­ture, and just ap­point­ed At­ul Gawande as its new CEO.
De­tails of the ini­tia­tive re­main slim, but the com­pa­nies said the first plan of ac­tion will be build­ing back­end tech­nol­o­gy need­ed to pro­vide health cov­er­age ser­vices to a large work­force.
The three busi­ness head­lin­ers have at­tract­ed plen­ty of at­ten­tion with their al­liance on tam­ing health­care costs, and a lot of skep­ti­cism about what they plan to do as well as what they can ac­com­plish. That skep­ti­cism was height­ened by a Wall Street Jour­nal piece out­lin­ing Jamie Di­mon's rapid as­sur­ances to his big health­care clients that he wasn't set­ting up a ri­val or­ga­ni­za­tion, liken­ing the ven­ture to a group pur­chas­ing or­ga­ni­za­tion.
It ap­pears that Pill­Pack fits nice­ly in­to Jeff Be­zos' health­care goals, but it's pos­si­ble the start­up will re­main sole­ly in Ama­zon's realm. Pill­Pack holds phar­ma­cy li­cens­es in all 50 states, mean­ing Ama­zon could be­come the de fac­to phar­ma­cy de­liv­ery ser­vice.
"Pill­Pack's vi­sion­ary team has a com­bi­na­tion of deep phar­ma­cy ex­pe­ri­ence and a fo­cus on tech­nol­o­gy," said Jeff Wilke, Ama­zon's World­wide Con­sumer CEO, in a state­ment. "Pill­Pack is mean­ing­ful­ly im­prov­ing its cus­tomers' lives, and we want to help them con­tin­ue mak­ing it easy for peo­ple to save time, sim­pli­fy their lives, and feel health­i­er. We're ex­cit­ed to see what we can do to­geth­er on be­half of cus­tomers over time."