Am­gen aug­ments Asia foothold by tak­ing over Astel­las joint ven­ture in Japan
Cal­i­for­nia-based Am­gen, which does the bulk of its busi­ness in the Unit­ed States, made its am­bi­tion to rein­vig­o­rate its growth prospects by ex­pand­ing its pres­ence in Asia clear at the side­lines of the JP Mor­gan health­care con­fer­ence in San Fran­cis­co ear­li­er this month.
The Thou­sand Oaks-based com­pa­ny on Thurs­day ex­e­cut­ed its plan to dis­solve the joint ven­ture with Astel­las — cre­at­ed in 2013 — to op­er­ate the unit in­de­pen­dent­ly in Japan. With its rapid­ly ag­ing pop­u­la­tion, the re­gion rep­re­sents an ap­peal­ing mar­ket for Am­gen's os­teo­poro­sis treat­ments Pro­lia and Eveni­ty as well as a cho­les­terol-low­er­ing in­jec­tion Repatha.
Since its in­cep­tion in 2013, the JV launched Repatha, Eveni­ty and the leukemia drug Blin­cy­to. On April 1, the JV — Am­gen Astel­las Bio­Phar­ma — will change its name to Am­gen KK, and the busi­ness' head­quar­ters will be re­lo­cat­ed to Tokyo Mid­town, Astel­las said.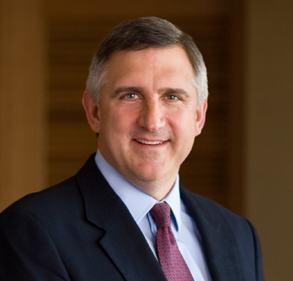 Bob Brad­way Am­gen
As pric­ing pres­sure and biosim­i­lar com­pe­ti­tion in the Unit­ed States be­gins to take its toll on the four-decade-old com­pa­ny's bot­tom line, Am­gen ex­pects a quar­ter of its growth to come from Asia — large­ly Japan and Chi­na — over the next decade, chief Robert Brad­way told Reuters ear­li­er this month.
The com­pa­ny con­tin­ues to see vol­ume-based growth in Eu­rope, Brad­way said. Akin to Eu­ro­pean na­tions, both Japan and Chi­na ne­go­ti­ate prices for drugs paid for by state-op­er­at­ed health plans.
Last Oc­to­ber, Am­gen took a $2.7 bil­lion stake in the Bei­jing-based biotech BeiGene, se­cur­ing a key al­ly in the sec­ond-biggest drug mar­ket glob­al­ly. Chi­na has emerged as a key mar­ket for drugs de­signed to treat au­toim­mune dis­ease and can­cer due to pol­lu­tion and lofty rates of smok­ing. Of­fi­cials have al­so carved out a path­way for the fast-track ap­proval of drugs sup­port­ed by sol­id over­seas clin­i­cal da­ta and are grant­i­ng pri­or­i­ty re­views.
Growth in Chi­na's bi­o­log­ics mar­ket has sur­passed the glob­al bi­o­log­ics mar­ket and is ex­pect­ed to reach $189.4 bil­lion in sales by 2030, Chi­nese biotech I-Mab said as it preps a $100+ mil­lion Nas­daq IPO, cit­ing a Frost & Sul­li­van re­port.
Am­gen will lay out its ex­pec­ta­tions for 2020 on Jan­u­ary 30, when it re­ports its fourth-quar­ter re­sults. The com­pa­ny will un­like­ly is­sue its five-year fi­nan­cial plans — as it has done in the past — part­ly due to "a much more un­cer­tain en­vi­ron­ment," Brad­way told Reuters.
Hav­ing suc­cess­ful­ly re­buffed a gener­ic chal­lenge to its flag­ship au­toim­mune dis­ease drug En­brel last year, Am­gen can look for­ward to a cat­a­lyst-rich 2020. Apart from its own bur­geon­ing biosim­i­lars pipeline, key late-stage da­ta on Ote­zla — which Am­gen ac­quired for an eye-pop­ping $13.4 bil­lion from Cel­gene — is still to come in ad­di­tion to piv­otal da­ta on the com­pa­ny's As­traZeneca-part­nered asth­ma drug teze­pelum­ab and heart fail­ure ther­a­py ome­cam­tiv mecar­bil. There's al­so a keen­ly-an­tic­i­pat­ed read­out for its KRAS drug, AMG 510.