Am­gen ex­tends au­toim­mune pact with small Michi­gan biotech
Am­gen is go­ing all in on a three-in­di­ca­tion col­lab­o­ra­tion with an Ann Ar­bor, MI biotech.
The Cal­i­for­nia phar­ma has elect­ed to move for­ward with all three au­toim­mune pro­grams in its $240 mil­lion pact with EVOQ Ther­a­peu­tics, the com­pa­nies said Wednes­day. EVOQ re­ceived an undis­closed mile­stone pay­ment.
The duo ini­tial­ly teamed up in Jan­u­ary 2021. Since then, the start­up from the Uni­ver­si­ty of Michi­gan and Lawrence Liv­er­more Na­tion­al Lab­o­ra­to­ry has al­so al­lied with the non­prof­it JDRF on type 1 di­a­betes and, in re­cent weeks, with Gilead for rheuma­toid arthri­tis and lu­pus.
Am­gen and EVOQ are still in the pre­clin­i­cal stages and are tar­get­ing dif­fer­ent in­di­ca­tions than the Gilead part­ner­ship, EVOQ CEO David Giljo­hann told End­points News. He de­clined to pro­vide guid­ance on clin­i­cal tri­al time­lines.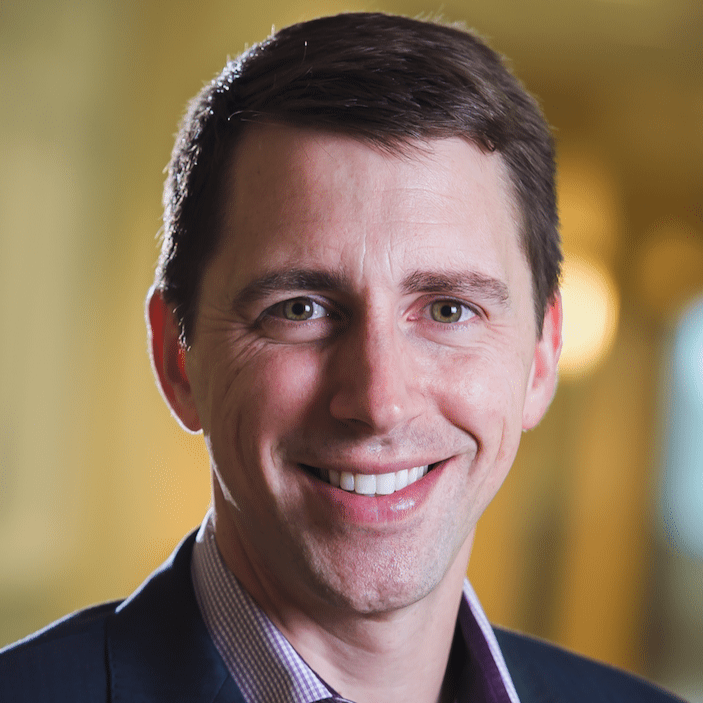 David Giljo­hann
Giljo­hann said the biotech is eye­ing ad­di­tion­al eq­ui­ty fi­nanc­ing.
"We're ready for prime time in terms of tak­ing the sto­ry out to more tra­di­tion­al VC crowds on a Se­ries A type path," he said. "EVOQ at this point is very well-fund­ed for a com­pa­ny at this stage."
Short­ly af­ter the po­ten­tial $658 mil­lion Gilead part­ner­ship was an­nounced, EVOQ dis­closed new lead­er­ship, with Giljo­hann join­ing as CEO. He re­signed from Ex­i­cure's board in late 2021 and left the biotech short­ly there­after, as about half the work­force was laid off at the time.
Now at EVOQ, Giljo­hann will work to beef up the lead­er­ship team and over­all head­count, which is about 10 peo­ple and most­ly out­sourced R&D at this point, he said.
The biotech will pro­vide more in­for­ma­tion on two in­ter­nal pro­grams in the com­ing months, the CEO said, not­ing there are about 100 dif­fer­ent au­toim­mune in­di­ca­tions to go af­ter. EVOQ is go­ing af­ter den­drit­ic cells with the hope of am­pli­fy­ing the im­mune sys­tem's tol­er­ance.