Am­gen hit with a set­back as Kypro­lis fails a key front­line tri­al for mul­ti­ple myelo­ma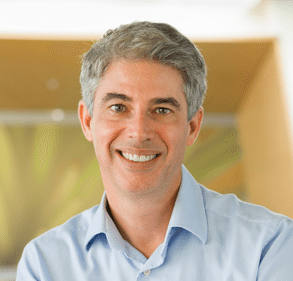 Sean Harp­er, Ex­ec­u­tive Vice Pres­i­dent, Re­search and De­vel­op­ment
Am­gen re­port­ed ear­ly Tues­day that Kypro­lis has failed a Phase III tri­al for front­line use against mul­ti­ple myelo­ma, a set­back that can on­ly fur­ther sharp­en the dis­ap­point­ment an­a­lysts have felt for this ther­a­py in light of weak sales.
In­ves­ti­ga­tors say that Kypro­lis com­bined with mel­pha­lan and pred­nisone es­sen­tial­ly matched a triple com­bo us­ing Take­da's Vel­cade. The PFS for Kypro­lis was 22.3 months com­pared to 22.1 months for the Vel­cade arm.
Am­gen's shares slid 2.3% in pre-mar­ket trad­ing Tues­day.
The over­all sur­vival da­ta have yet to ma­ture for a read out, ac­cord­ing to Am­gen. But the big biotech didn't have any­thing pos­i­tive to re­port this morn­ing.
Am­gen had been hop­ing to use this study to help jus­ti­fy the $10.4 bil­lion ac­qui­si­tion of Onyx Phar­ma­ceu­ti­cals back in 2013, af­ter Onyx had pushed the treat­ment through to an ap­proval. Last year, Am­gen had been bull­ish about its prospects in the blood can­cer field af­ter Kypro­lis proved more ef­fec­tive in help­ing mul­ti­ple myelo­ma pa­tients who had failed at least one pri­or treat­ment com­pared to Vel­cade. And it fol­lowed up with a new ap­proval for use against re­lapsed mul­ti­ple myelo­ma in com­bi­na­tion with Vel­cade.
Front­line use, though, would have opened up a ma­jor mar­ket op­por­tu­ni­ty to Am­gen that the com­pa­ny bad­ly need­ed. Kypro­lis earned $512 mil­lion last year, up 55% from the year be­fore. But you'll find it at the tail end of the drugs Am­gen re­ports on, leav­ing the big biotech look­ing for new ways to add rev­enue. Vel­cade, mean­while, brings in block­buster cash for Take­da, earn­ing more than $2.5 bil­lion a year.
Cel­gene is the leader in mul­ti­ple myelo­ma, though, dom­i­nat­ing the field with Revlim­id and Po­m­a­lyst while J&J and Bris­tol-My­ers Squibb have jumped in with Darza­lex and Em­plic­i­ti.
Look­ing over the field and weigh­ing the set­back at Am­gen, Leerink's Ge­of­frey Porges con­clud­ed that gener­ic Vel­cade will be the dom­i­nant drug in use. He con­clud­ed:
"With the mul­ti­ple myelo­ma field search­ing for the op­ti­mum com­bi­na­tion treat­ment com­bi­na­tion it seems like­ly that soon-to-be-gener­ic Vel­cade will be the pro­tea­some in­hibitor of choice in front line pa­tients with the back­bone of J&J's (JNJ, [OP]) Darza­lex (dara­tu­mum­ab)‎, Cel­gene's (CELG, [MP]) Revlim­id (lenalido­mide), and dex­am­etha­sone (aka Darza­lex/ Rev/ Dex). Vel­cade's patent is set to ex­pire in 2017. A num­ber of Kypro­lis stud­ies are still on­go­ing – and we are cau­tious about the out­comes. These tri­als in­clude AR­ROW, a phase 3 tri­al of Kypro­lis (with dex) re­lapsed and re­frac­to­ry MM, set to read-out mid- 2017; a phase 3 com­par­ing Kypro­lis vs. Vel­cade (both with rev/ dex) in new­ly di­ag­nosed MM, set to read-out 2H 2017; and the over­all sur­vival da­ta of phase 3 EN­DEAV­OR study of Kypro­lis vs. Vel­cade (both with dex) in re­lapsed MM ex­pect­ed 2018."
Said R&D chief Sean Harp­er:
"The CLAR­I­ON re­sults, gen­er­at­ed in the con­text of a mel­pha­lan-con­tain­ing reg­i­men, are dis­ap­point­ing, es­pe­cial­ly giv­en the ro­bust da­ta we've seen in the sec­ond-line set­ting. How­ev­er, the myelo­ma land­scape has changed dra­mat­i­cal­ly since the de­sign of the CLAR­I­ON study with very few new­ly di­ag­nosed pa­tients treat­ed with mel­pha­lan-based reg­i­mens, par­tic­u­lar­ly in the U.S. We re­main com­mit­ted to ex­plor­ing Kypro­lis in com­bi­na­tion with oth­er agents to ad­vance the treat­ment of mul­ti­ple myelo­ma."