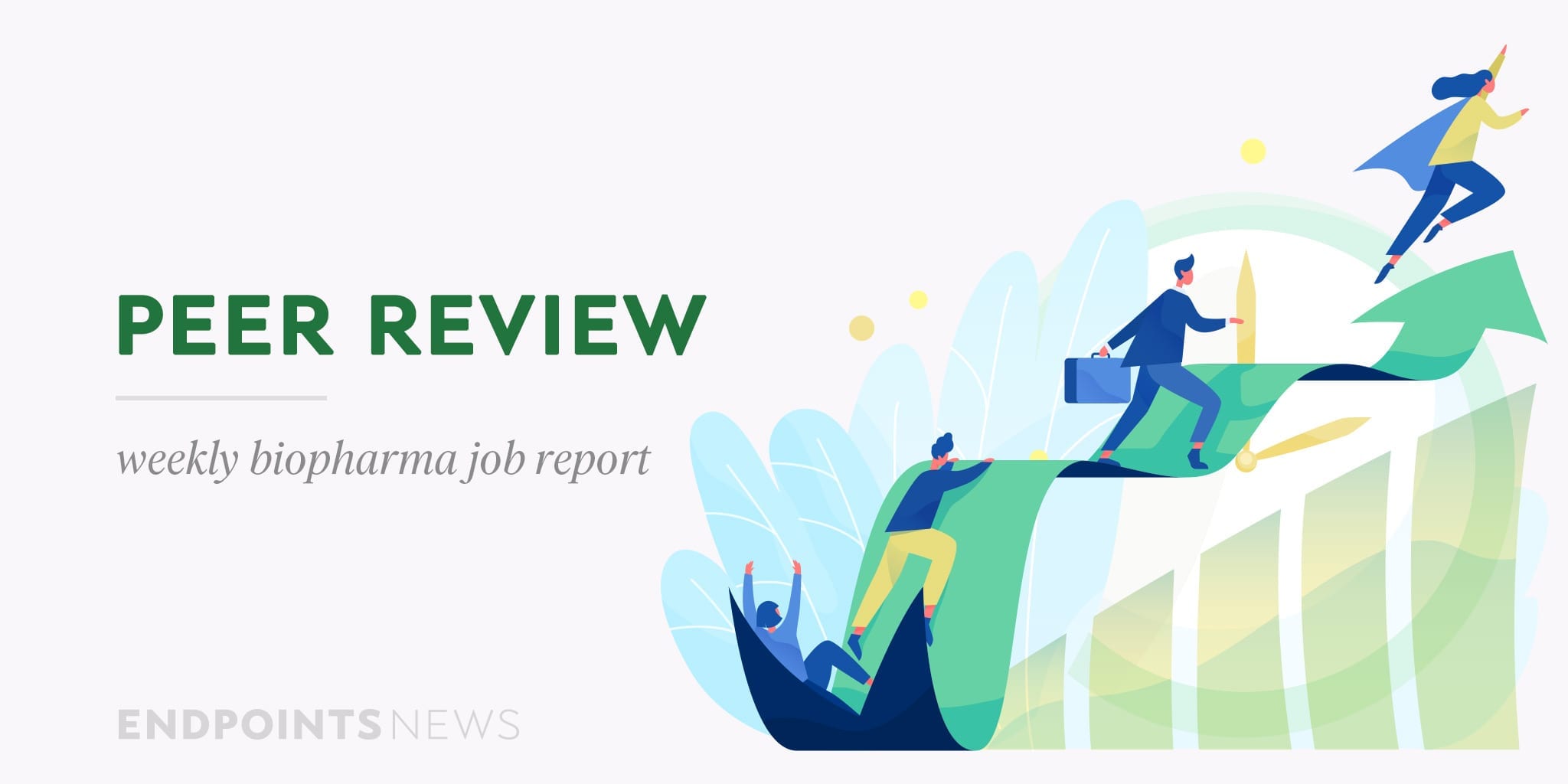 Am­gen, Ipsen vet moves up the lad­der with Co­herus' an­ti-PD-1 await­ing PDU­FA; It takes a vil­lage to re­place Frank Clyburn at Mer­ck­'s Hu­man Health busi­ness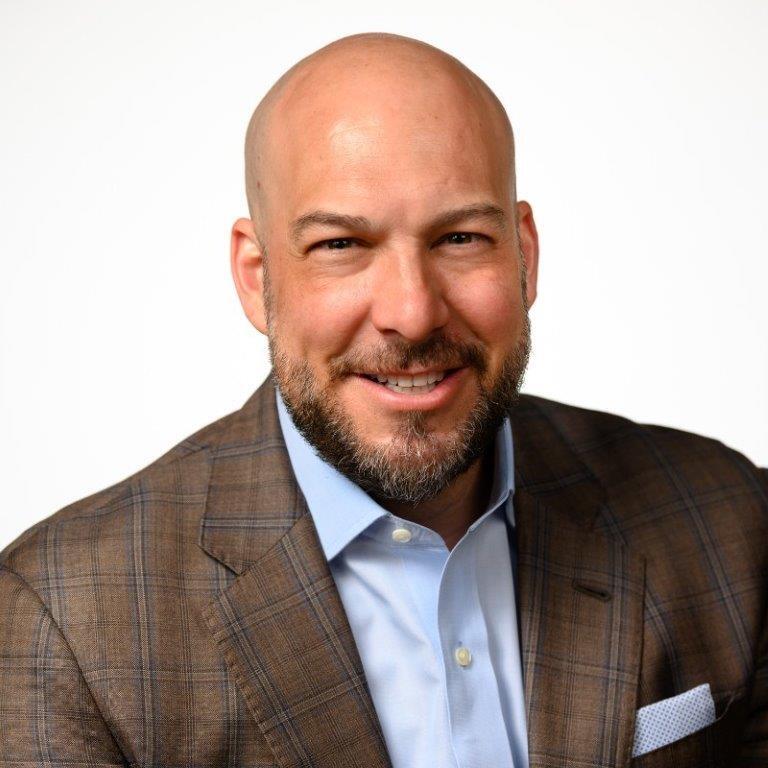 Paul Rei­der
Af­ter decades in the bio­phar­ma in­dus­try, Paul Rei­der is now in his first C-suite role as chief com­mer­cial of­fi­cer. While he has been at Co­herus Bio­Sciences since last year, he of­fi­cial­ly start­ed his new job on Jan. 1, and it was pub­licly an­nounced on Tues­day.
The ap­point­ment will place Rei­der right in the thick­et of the biggest is­sues in can­cer drug de­vel­op­ment. Long a play­er in the biosim­i­lar world, Co­herus spent $150 mil­lion last year to li­cense a PD-1 from Shang­hai's Jun­shi Bio­sciences, join­ing up to three oth­er ma­jor US com­pa­nies that promised to un­der­cut the high-priced mar­ket for PD-1 in­hibitors by bring­ing in Chi­nese drugs and sell­ing them well be­low the price of Keytru­da or Op­di­vo.
Giv­en the com­plex net­work of gate­keep­ers and mid­dle­men that gov­ern which drugs reach pa­tients in the US, that would have been a tall task for any com­mer­cial chief. But it just got even taller af­ter the FDA re­buked Eli Lil­ly last week for try­ing get a PD-1 ap­proved based on Chi­nese da­ta alone, sug­gest­ing Co­herus and oth­ers might not even reach mar­ket.
In oth­er words, Rei­der will have his work cut out for him.
Rei­der cred­its his mom's in­flu­ence as a nurse for get­ting him in­to biotech orig­i­nal­ly — and meet­ing two peo­ple from a Kansas City-based phar­ma com­pa­ny that got bought out by Hoechst AG back in the mid 1990s be­fore ul­ti­mate­ly wind­ing up as part of Sanofi.
It was here, af­ter he grad­u­at­ed from Bowl­ing Green State Uni­ver­si­ty with his MBA and as he was spend­ing a se­mes­ter at the uni­ver­si­ty teach­ing an ad­ver­tis­ing class when a pro­fes­sor was on sab­bat­i­cal, that his in­ter­est was piqued for­ev­er.
"The stars aligned for me at that time, be­cause with that job, I was in­tro­duced to the folks at Mar­i­on Mer­rill Dow, which was my first en­try point in­to phar­ma­ceu­ti­cals," Rei­der told End­points News. "It was at a fac­ul­ty in­dus­try lun­cheon. And I sat with these two ex­ec­u­tives from Mar­i­on Mer­rill Dow at the time, and they were talk­ing to me about the phar­ma­ceu­ti­cal busi­ness. And it was at that mo­ment that it hit me, and it was just like, you know, now I get it. I put it to­geth­er."
What he put to­geth­er was not on­ly his mom's in­flu­ence, but as Rei­der put it, the op­por­tu­ni­ty to work in a busi­ness that pro­vides med­i­cines to im­prove pa­tient's lives. And he de­cid­ed that's what he want­ed to do.
He lat­er land­ed a job at Am­gen as a hos­pi­tal sales rep in the phar­ma's on­col­o­gy unit. Rei­der worked for the next 17 years mov­ing up the cor­po­rate lad­der — end­ing up as the ex­ec­u­tive sales di­rec­tor for Am­gen's bone health busi­ness unit.
Rei­der then moved over to Ipsen for a few years, work­ing as a VP in their on­col­o­gy busi­ness unit and then went to Cana­da to be Ipsen Cana­da's gen­er­al man­ag­er un­til late 2018. Then af­ter he moved in­to VP of sales at Puma Biotech­nol­o­gy, he then land­ed at his cur­rent com­pa­ny — Co­herus.
So, what's next for him there? Well, in terms of his pro­mo­tion — he was al­ready do­ing most of what he nor­mal­ly does in his old job de­scrip­tion as EVP of com­mer­cial op­er­a­tions and mar­ket op­er­a­tions.
"Ba­si­cal­ly, I had every­thing ex­cept sales and gov­ern­ment af­fairs," Rei­der said.
In terms of Co­herus, it's about to be launch time — with Co­herus plan­ning to launch two prod­ucts in 2022 and two more prod­ucts next year.
This year's prod­ucts in­clude two BLAs sub­mit­ted to the FDA: the first is for the an­ti-PD-1 an­ti­body tori­pal­imab, with the PDU­FA date some­time in April.
There's al­so the oth­er BLA for Cimer­li, aka CHS-201, a Lu­cen­tis biosim­i­lar that Co­herus has de­vel­oped with a tar­get ac­tion date in Au­gust.
— Paul Schloess­er
---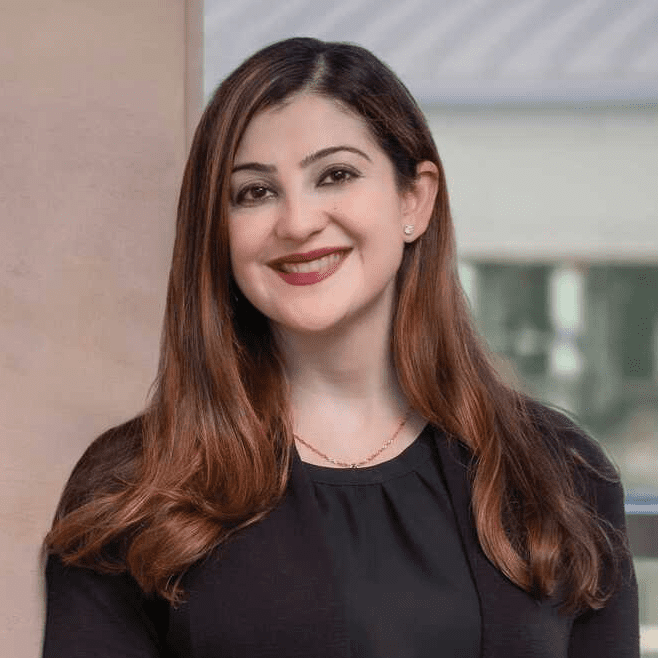 Arpa Garay
→ Mer­ck's Hu­man Health pres­i­dent Frank Clyburn bid farewell on Feb. 1 to take a CEO job at In­ter­na­tion­al Fla­vors & Fra­grances (IFF), and Rob Davis is re­fash­ion­ing the Hu­man Health lead­er­ship, ef­fec­tive Feb. 28. Jan­nie Oost­huizen will be head of Hu­man Health US af­ter a short stint as pres­i­dent of glob­al mar­ket­ing for on­col­o­gy; Mer­ck brought him on board in 2014 af­ter two decades at Eli Lil­ly. Arpa Garay, Mer­ck's pres­i­dent of glob­al mar­ket­ing and dig­i­tal for on­col­o­gy who start­ed at the com­pa­ny in 2006, will now be re­spon­si­ble for Hu­man Health glob­al mar­ket­ing. And a Mer­ck lif­er who joined the phar­ma gi­ant in 1988, Deep­ak Khan­na — the pres­i­dent of Hu­man Health EU­CAN (Eu­rope and Cana­da) — will pinch-hit as pres­i­dent of Hu­man Health In­ter­na­tion­al while "Mer­ck is re­cruit­ing ex­ter­nal­ly to fill the Hu­man Health In­ter­na­tion­al role," ac­cord­ing to the re­lease.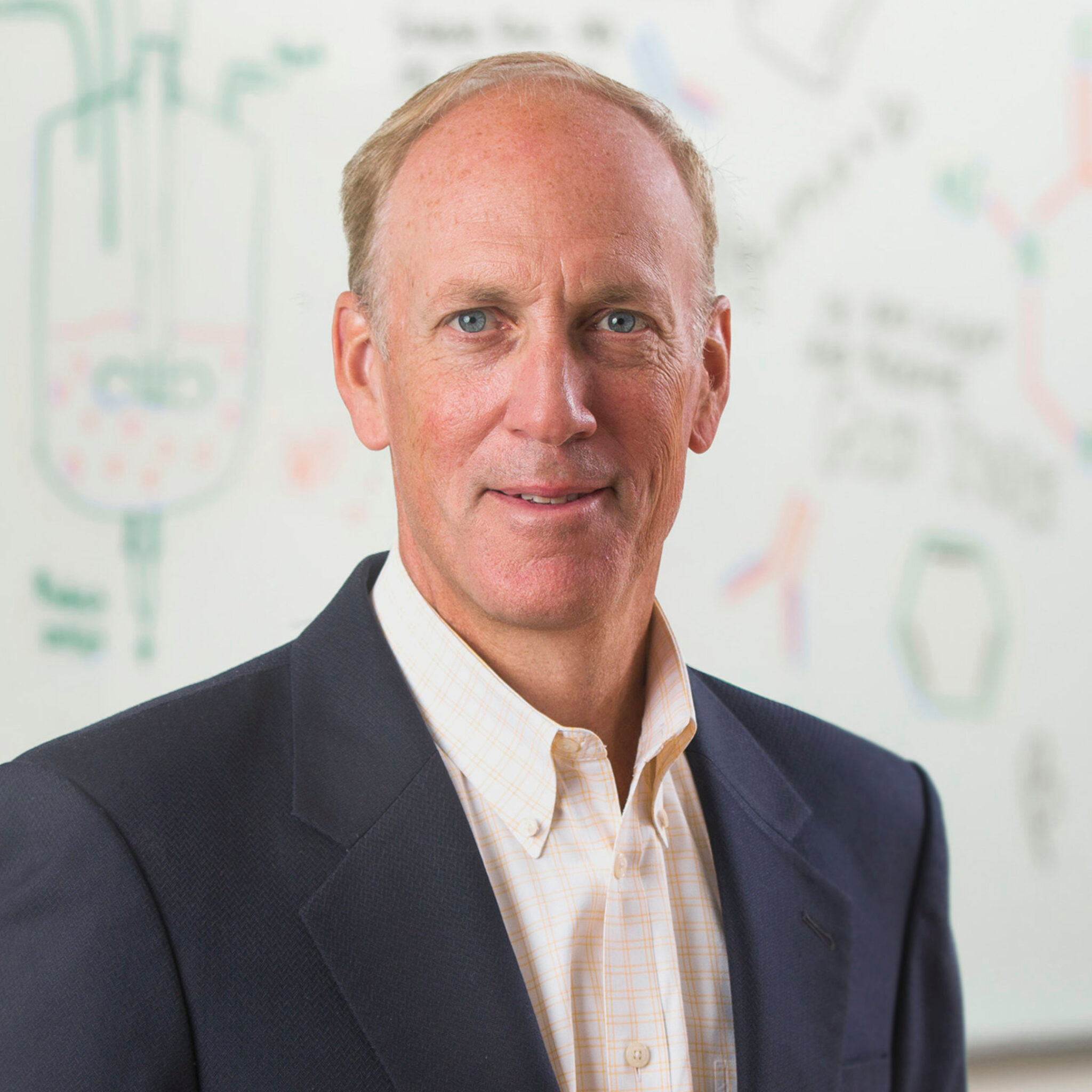 Tony Kings­ley
→ Ex-Schol­ar Rock CEO Tony Kings­ley is back, this time as chief ex­ec­u­tive at Ver­sant-backed pro­tein sta­bi­liza­tion start­up Sta­blix. Un­der the watch­ful in­ter­im eye of Ver­sant part­ner Car­lo Riz­zu­to, Sta­blix notched a $63 mil­lion Se­ries A round in June 2021, not long be­fore Kings­ley de­cid­ed to part ways with Schol­ar Rock the fol­low­ing Au­gust. Al­though he kept most­ly mum on his de­par­ture, the vet­er­an of Bio­gen and The Med­i­cines Com­pa­ny did tell End­points that "the board and I didn't see eye-to-eye on a few things."
→ Af­ter los­ing VP, pre­clin­i­cal and trans­la­tion­al de­vel­op­ment Prashant Nam­biar to Strand Ther­a­peu­tics last week, Nick Leschly has gained a CMO at his blue­bird bio spin­out 2sev­en­ty bio, nam­ing Steven Bern­stein to the po­si­tion. Bern­stein's four-year run at Turn­stone Bi­o­log­ics be­gan as SVP of clin­i­cal R&D and ends as chief trans­la­tion­al of­fi­cer. The for­mer head of in­te­grat­ed sci­ence, trans­la­tion­al med­i­cine at Bris­tol My­ers Squibb's T-cell bi­ol­o­gy acu­men is the match Leschly is look­ing for as he tries to builds a pipeline be­yond Abec­ma. Else­where at 2sev­en­ty, Su­san Abu-Ab­si — the head of tech­ni­cal de­vel­op­ment and op­er­a­tions and a Bris­tol My­ers vet in her own right — has been pro­mot­ed to chief tech­nol­o­gy and man­u­fac­tur­ing of­fi­cer.
Gar­ry Neil
→ At the mi­cro­cap for­mer­ly known as Cere­cor — im­munol­o­gy and rare dis­ease biotech Ava­lo Ther­a­peu­tics — it's a next-man-up men­tal­i­ty as CEO Mike Co­la and CFO Schond Green­way step aside, while Gar­ry Neil and Chris Sul­li­van slide in­to those re­spec­tive po­si­tions. Neil has held po­si­tions at such large phar­mas as As­traZeneca, Mer­ck KGaA and J&J, and the Are­na Phar­ma­ceu­ti­cals chair­man since 2017 had been the CSO of Ava­lo for near­ly two years. Af­ter near­ly a year as the biotech's in­ter­im fi­nance chief and his re­cent stint as chief ac­count­ing of­fi­cer, Sul­li­van now has the CFO job to him­self.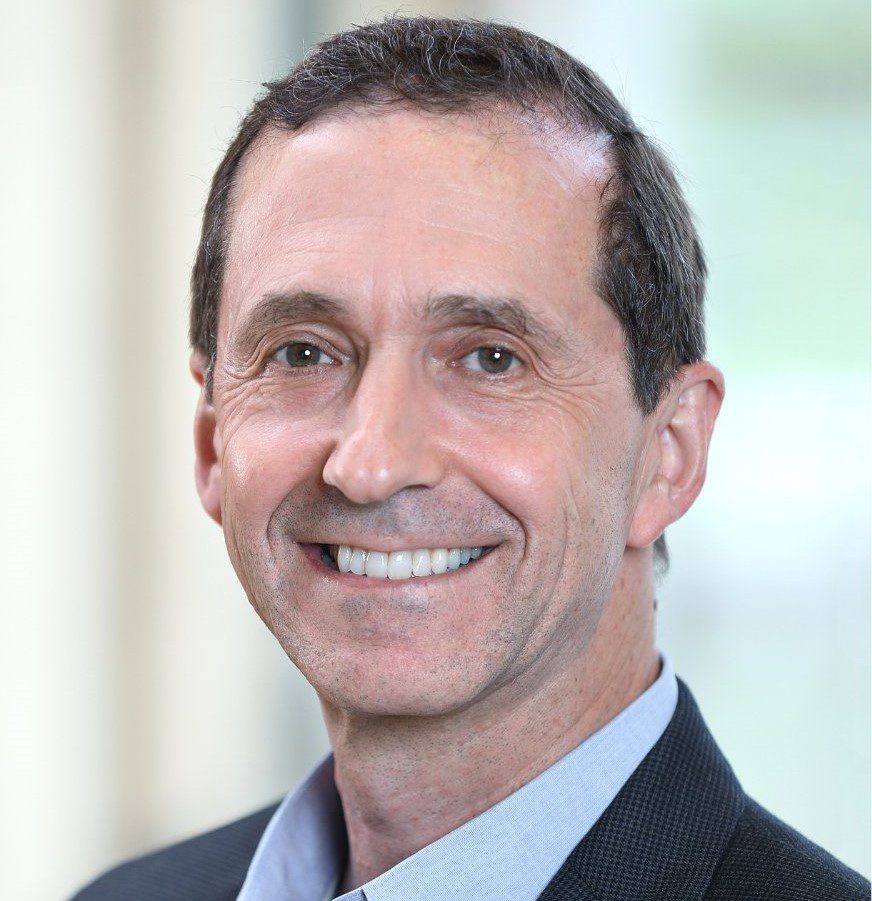 John Mas­co­la
→ In an­oth­er blow to the pool of avail­able gov­ern­ment vac­cine ex­perts on hand, John Mas­co­la, the di­rec­tor of NI­AID's Vac­cine Re­search Cen­ter and lead on vac­cines for Op­er­a­tion Warp Speed, is re­tir­ing at the end of March. News of his de­par­ture comes on the heels of NIH di­rec­tor Fran­cis Collins' ex­it. Mas­co­la, who's spent over 20 years work­ing at NIH, was at the cen­ter of ef­forts to de­vel­op not on­ly Mod­er­na's Covid-19 vac­cine, but al­so the mon­o­clon­al an­ti­bod­ies used against Covid-19. Mas­co­la joined the Vac­cine Re­search Cen­ter in 2000 and was named di­rec­tor in 2013. Richard Koup, cur­rent deputy di­rec­tor for the NI­AID vac­cine cen­ter, will serve as Mas­co­la's in­ter­im suc­ces­sor while the agency search­es for a per­ma­nent re­place­ment.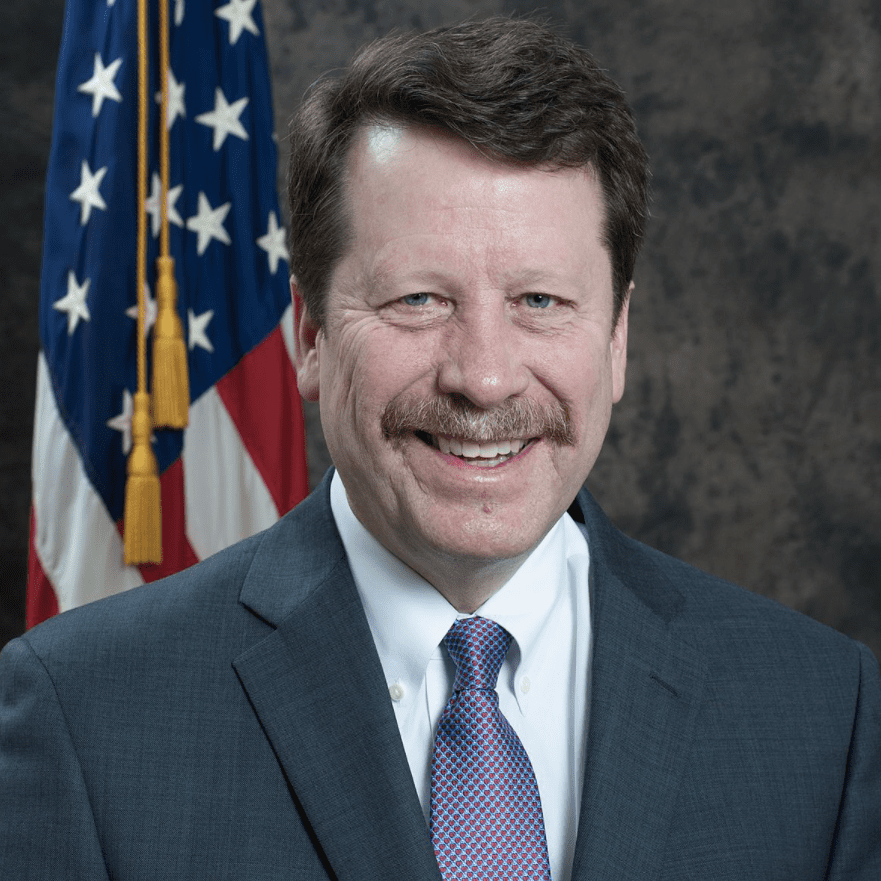 Robert Califf
→ In what has been a re­al nail-biter lead­ing up to a sec­ond shot at FDA com­mis­sion­er, famed car­di­ol­o­gist and Duke Uni­ver­si­ty clin­i­cal tri­al ex­pert Robert Califf has fi­nal­ly se­cured the votes he need­ed for his Sen­ate con­fir­ma­tion. It was a close vote as the fi­nal tal­ly came in at 50-46 — with five De­moc­rats and 41 Re­pub­li­cans vot­ing against him and five sen­a­tors ab­stain­ing. Califf had re­ceived a fi­nal vote of 89-4 when he was con­firmed in 2016 as the 22nd com­mis­sion­er un­der the Oba­ma ad­min­is­tra­tion.
Califf will be tak­ing over for in­ter­im FDA com­mis­sion­er Janet Wood­cock, who an­nounced that she will be stay­ing on with the agency in the ca­pac­i­ty of prin­ci­pal deputy to Califf.
→ Saman­tha Truex, the for­mer CEO of short-lived Quench Bio, looks to have said good­bye to her post at At­las Ven­ture and se­cured the CEO spot at Or­biMed-led Up­stream Bio, ac­cord­ing to a Nov. 30 fil­ing in Mass­a­chu­setts. The for­mer Bio­gen ex­ec and ex-CBO at Pad­lock Ther­a­peu­tics is keep­ing it hush and un­der wraps, for now, say­ing the com­pa­ny is still in stealth.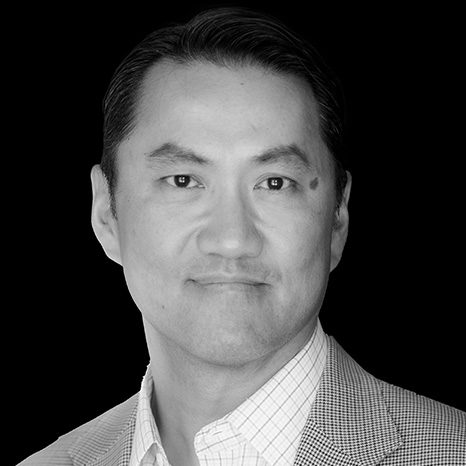 Vi­et Nguyen
→ Re­silience, a stand­out in Bob Nelsen's trea­sure trove of big ideas that seeks to be the "Ama­zon Web Ser­vices of drug man­u­fac­tur­ing," has tapped Alex Szi­don as CBO and Vi­et Nguyen as chief man­u­fac­tur­ing of­fi­cer. Szi­don was most re­cent­ly the VP and head of busi­ness de­vel­op­ment for gRED at Genen­tech and has held posts at Mer­ck Re­search Lab­o­ra­to­ries and NI­BR. Nguyen worked at Genen­tech him­self and moves on from Mer­ck KGaA, where he was SVP of glob­al biotech man­u­fac­tur­ing. In Sep­tem­ber 2021, Re­silience inked a deal to man­u­fac­ture mR­NA for Mod­er­na in Cana­da.
→ Look­ing to dis­pense with its con­sumer health­care busi­ness by po­ten­tial­ly sell­ing it to French brethren May­oly Spindler, Ipsen has se­lect­ed Cather­ine Abi-Habib as EVP strat­e­gy, trans­for­ma­tion, and dig­i­tal. Abi-Habib, a part­ner in the life sci­ences prac­tice at McK­in­sey since 2010, will re­place Do­minique Bery —who will be Ipsen's head of Nordics & Baltics — be­gin­ning March 1.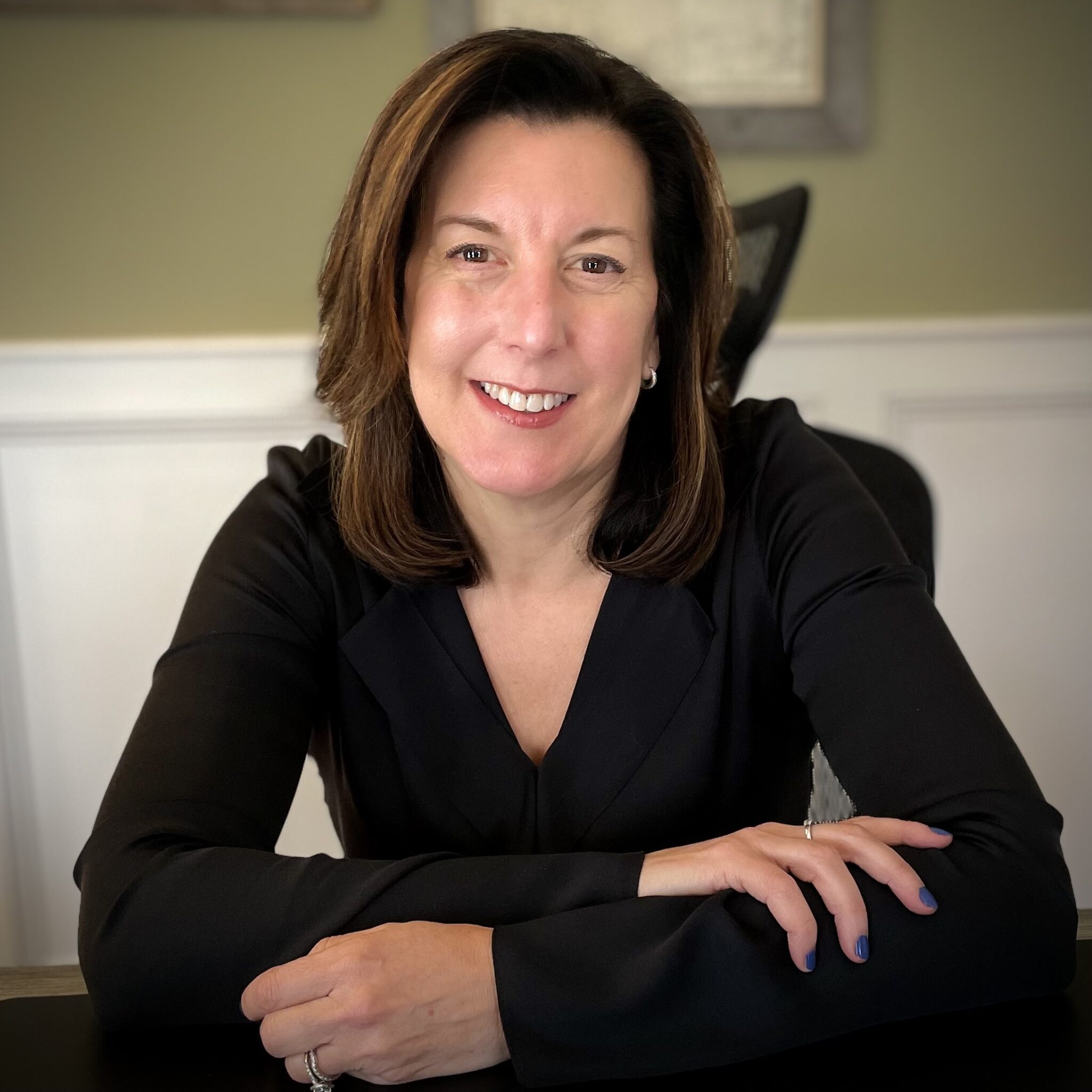 Mar­cia Moore
→ Mar­cia Moore has been named COO over at Car­du­ri­on Phar­ma­ceu­ti­cals, the car­dio­vas­cu­lar dis­ease biotech that re­ceived a fi­nan­cial boost from Adam Kop­pel and Bain to the tune of $300 mil­lion last Oc­to­ber. Moore, who be­gan her ca­reer at Bris­tol My­ers, most re­cent­ly served as SVP, strate­gic op­er­a­tions at Arv­inas, and she's al­so been the di­rec­tor, strate­gic drug de­vel­op­ment and project plan­ning for Alex­ion.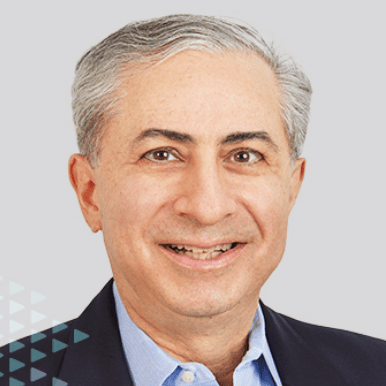 David Bharucha
→ David Bharucha has re­placed Fran­cis Plat as CMO of car­dio­vas­cu­lar dis­ease biotech Mile­stone Phar­ma­ceu­ti­cals, while Plat slides in­to the role of CSO. Bharucha had been Al­ler­gan's VP, R&D, clin­i­cal de­vel­op­ment be­fore set­ting off for Mile­stone, where lead pro­gram etri­pamil is in Phase III stud­ies for pa­tients with parox­ys­mal supraven­tric­u­lar tachy­car­dia and in a Phase II proof-of-con­cept tri­al for atri­al fib­ril­la­tion and rapid ven­tric­u­lar rate.
→ Irish drug de­vel­op­er Avadel Phar­ma­ceu­ti­cals, which is still await­ing FDA re­view of its nar­colep­sy drug FT218, has ap­point­ed Dou­glas Williamson as CMO. Williamson is a 17-year Eli Lil­ly vet who tran­si­tions to Avadel from Lund­beck, where he was SVP, head of US R&D and deputy glob­al CMO. At Parex­el from 2012-16, Williamson took on the role of VP, glob­al ther­a­peu­tic ar­eas.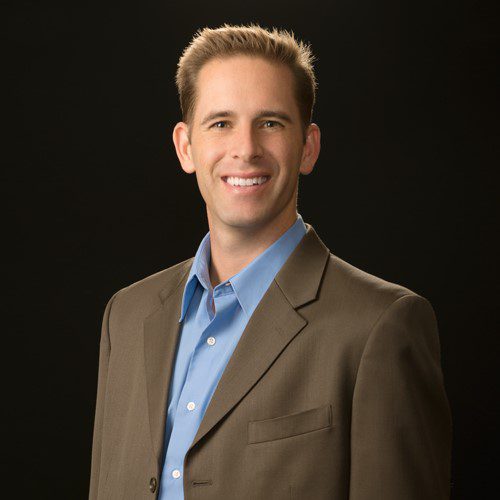 Sean Clay­ton
→ While Tim Wal­bert's folks at Hori­zon have been gear­ing up for a new rare dis­ease cam­paign with an as­sist from the Doug the Pug Foun­da­tion and Sing Me A Sto­ry Foun­da­tion, they've al­so waved in Sean Clay­ton as EVP and gen­er­al coun­sel, ef­fec­tive Feb. 28. For the last 16 years, Clay­ton has been a part­ner at Cal­i­for­nia-based law firm Coo­ley LLP.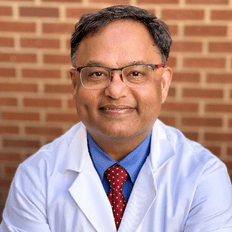 Shash­ki Kulka­rni
→ NeoGe­nomics, the Flori­da on­col­o­gy CRO helmed by ex-Iron­wood Phar­ma­ceu­ti­cals CEO Mark Mal­lon, has tapped Shash­ki Kulka­rni as CSO. Kulka­rni, who has taught at Wash­ing­ton Uni­ver­si­ty in St. Louis and the Bay­lor Col­lege of Med­i­cine, had been CSO and SVP of in­no­va­tion and emerg­ing busi­ness at Bay­lor Ge­net­ics.
→ French biotech Trans­gene has ap­point­ed Steven Bloom as VP, CBO. Be­fore join­ing Trans­gene, Bloom was SVP at Boston Phar­ma­ceu­ti­cals and CBO at Vavotar Life Sci­ences (which was once Nan­ti­BodyFc). Bloom al­so spent 18 years at Eli Lil­ly in sales/mar­ket­ing and cor­po­rate af­fairs.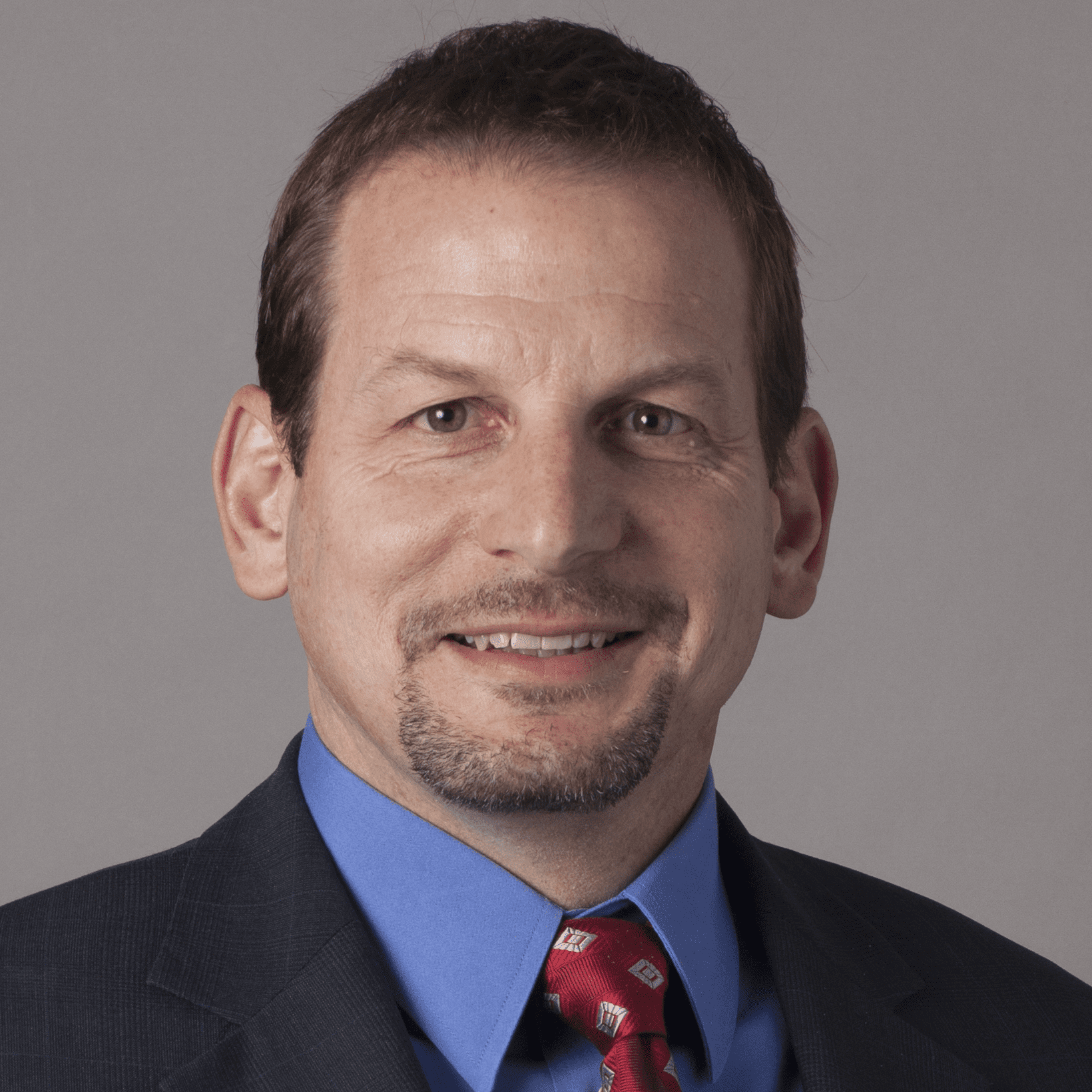 Bri­an Wi­ley
→ Lots to straight­en out at im­muno-on­col­o­gy play­er Portage Biotech out of West­port, CT: Bri­an Wi­ley has signed on as CBO and Joseph Ciaverel­la grabs the new­ly cre­at­ed role of chief ac­count­ing of­fi­cer. Wi­ley, an on­col­o­gy mar­ket­ing gu­ru at Aven­tis, Mil­len­ni­um and Cel­gene, be­came a strate­gic ad­vi­sor at Portage last sum­mer and he's al­so been chief com­mer­cial of­fi­cer and head of busi­ness de­vel­op­ment at NewLink Ge­net­ics. Ciaverel­la had served as a fi­nan­cial con­sul­tant at Portage since 2020, and once up­on a time he was al­so the CFO at New York Med­ical and telecom­mu­ni­ca­tions com­pa­ny AboveNet.
We don't stop there: Portage founder Jim Mel­lon, Bris­tol My­ers vet Lin­da Kosick and Tor­reya Cap­i­tal co-founder Mark Si­mon have all joined the board of di­rec­tors.
→ Try­ing to push two can­di­dates to­ward the clin­ic — one for pem­phi­gus vul­garis, the oth­er for celi­ac dis­ease — Ger­man biotech Topas Ther­a­peu­tics has en­list­ed Cristi­na de Min as CMO. de Min spent 14 years as an ex­ec­u­tive at Roche, where she served as life cy­cle leader for Actem­ra as well as med­ical di­rec­tor of Roche's af­fil­i­ate in Italy. Af­ter her time at Roche, she served for nine years as CMO at Novim­mune un­til it was pur­chased by So­bi.
Lau­rence Ri­ot Lam­otte
→ French can­cer biotech Di­ac­cu­rate, a rel­a­tive un­known that in-li­censed a PAM in­hibitor from Mer­ck KGaA in Sep­tem­ber and has re­named it DI­ACC3010, has wel­comed Lau­rence Ri­ot Lam­otte as CFO. Lam­otte had spent near­ly a decade as the fi­nance chief for In­te­gra­Gen and start­ed out with the au­dit de­part­ment at De­loitte in the 1980s.
→ Ox­ford, UK-based "dark genome" biotech Nu­cle­ome Ther­a­peu­tics has in­stalled Nigel Clark as CBO. Clark spent more than eight years at Kymab, part of Paul Hud­son's buy­out bo­nan­za at Sanofi where he claimed the eczema drug KY1005 in a bolt-on deal val­ued at $1.1 bil­lion up­front. Clark, who was Kymab's SVP of busi­ness de­vel­op­ment, has been a busi­ness chief be­fore at Syn­tax­in (bought by Ipsen in 2013).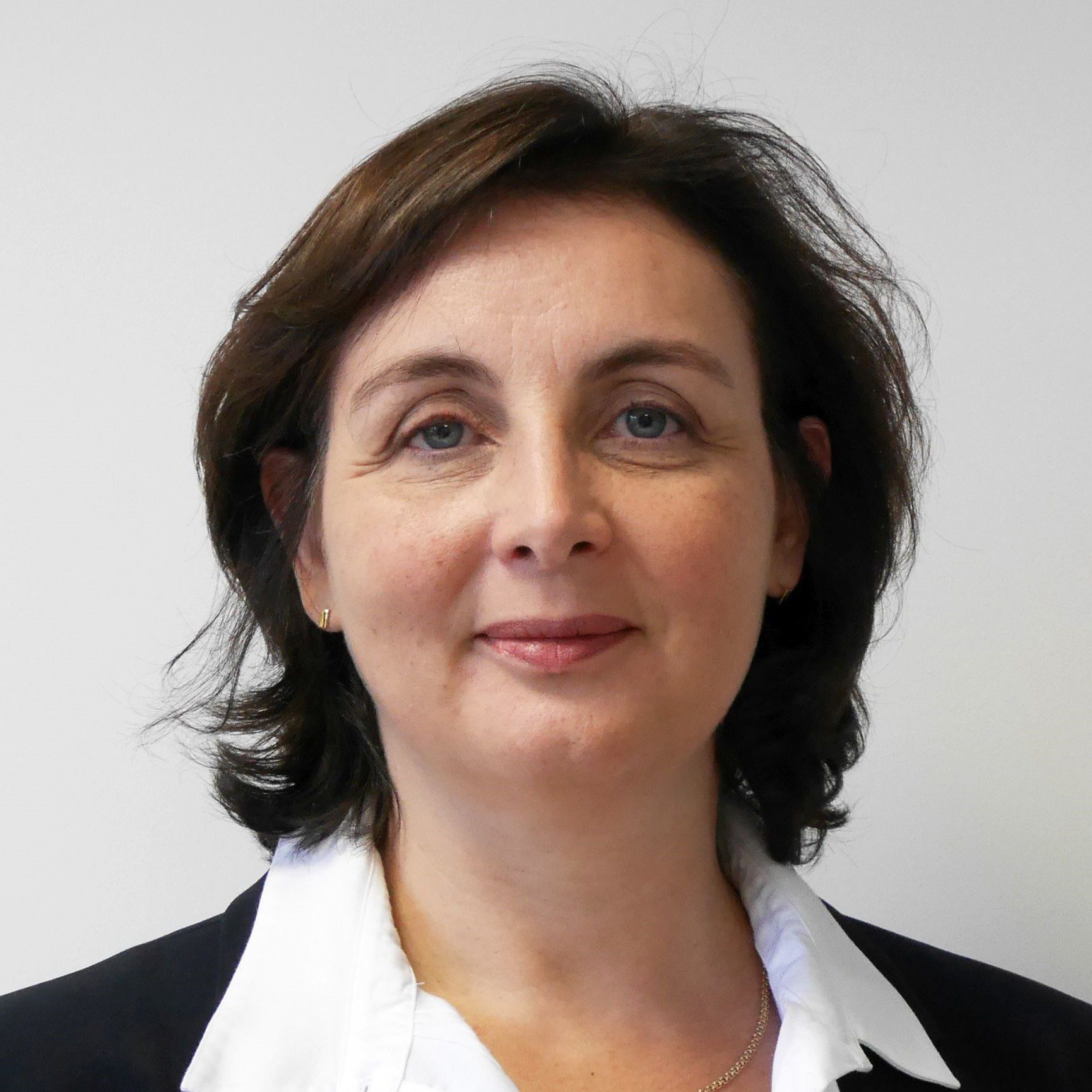 Valérie Wor­rall
→ Valérie, call on me: Try­ing to cross the goal line with Char­cot-Marie-Tooth dis­ease type 1A can­di­date PXT3003, Paris-based Pharnext has brought in Valérie Wor­rall as CFO af­ter sev­er­al crit­i­cal ap­point­ments last year, in­clud­ing CMO Burkhard Blank. A 17-year fi­nan­cial alum for No­var­tis, Wor­rall was pre­vi­ous­ly the fi­nance chief for EOS Imag­ing.
→ While some things, such as man­u­fac­tur­ing plans and over­all busi­ness mod­el, re­main opaque in Syn­thego's new $200 mil­lion Se­ries E round, one clear thing is the new hir­ing of Avi Raval as CFO. Raval joins the broth­er duo-found­ed com­pa­ny, which is al­so be­ing ad­vised by No­bel Prize win­ner Jen­nifer Doud­na, from Perel­la Wein­berg Part­ners, where he served as COO. Pri­or to that, Raval had a 7-year stint with JP Mor­gan.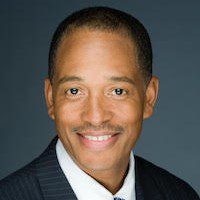 Al­bert Park­er
→ Zyner­ba Phar­ma­ceu­ti­cals has tagged on Al­bert Park­er as chief le­gal of­fi­cer and cor­po­rate sec­re­tary — tak­ing over the man­tle from Suzanne Han­lon, who is re­tir­ing. Park­er most re­cent­ly served as COO and cor­po­rate sec­re­tary of On­co­cyte and be­fore that served in roles at GC Le­gal Ad­vi­sors, Sunovion Phar­ma­ceu­ti­cals, Wyeth Phar­ma­ceu­ti­cals and Schnad­er Har­ri­son Se­gal & Lewis.
→ Quan­tum-Si, which came out of stealth last June in a re­verse merg­er deal, has tapped its founder Jonathan Roth­berg as in­ter­im CEO, tak­ing over from out­go­ing CEO John Stark, as the com­pa­ny search­es for a per­ma­nent suc­ces­sor. Roth­berg's ex­pe­ri­ence spans roles at 454 Life Sci­ences, Rain­Dance Tech­nolo­gies, But­ter­fly Net­work and Hy­per­fine Re­search.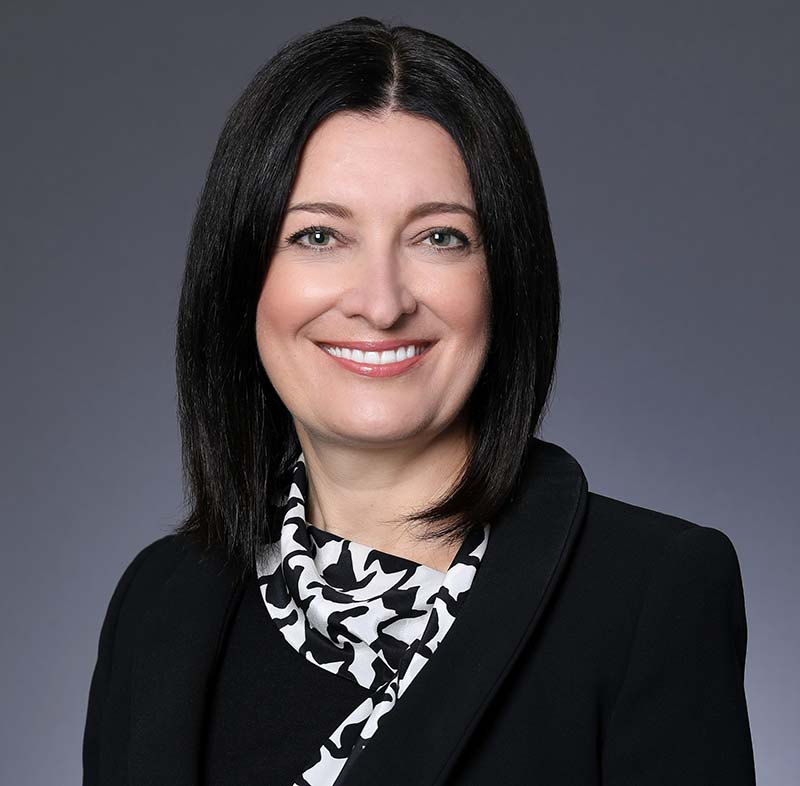 Hei­di Hit­tner
→ Ag­ilon health has pro­mot­ed Hei­di Hit­tner to the po­si­tion of chief ex­pe­ri­ence of­fi­cer and Claire Mul­hearn to chief com­mu­ni­ca­tions and pub­lic af­fairs of­fi­cer. Lisa Dom­bro left the role of chief ex­pe­ri­ence and in­no­va­tion of­fi­cer to be­come chief of strate­gic growth at Up­stream Re­ha­bil­i­ta­tion. Hit­tner joined ag­ilon in Jan­u­ary 2019 as SVP, provider strate­gies and growth. Pri­or to that, she was with Fre­se­nius Med­ical Care North Amer­i­ca and Con­cen­tra. Mean­while, Mul­hearn came aboard the Austin, TX-based com­pa­ny in Au­gust 2021 af­ter stints as se­nior ex­ter­nal af­fairs roles at Mer­ck.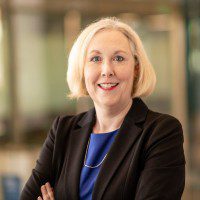 Lisa Ann Melia
→ Klean­this Xan­thopou­los' crew at iP­SC NK cell play­er Shore­line Bio­sciences has ex­pand­ed by three: Pfiz­er vet Lisa Ann Melia (VP, clin­i­cal op­er­a­tions) has held the same role at Reg­u­lus Ther­a­peu­tics, MEI Phar­ma and In­dap­tus Ther­a­peu­tics; Pinky Doshi (VP, reg­u­la­to­ry af­fairs) had pre­vi­ous­ly de­vot­ed more than eight years to Bris­tol My­ers and was the glob­al reg­u­la­to­ry lead for Abec­ma; and Paschalis Sideras (VP, dis­cov­ery im­muno­bi­ol­o­gy) is an As­traZeneca R&D vet who hails from the Bio­med­ical Re­search Foun­da­tion (BR­FAA) of the Acad­e­my of Athens, where he was di­rec­tor of the Cen­tre for Clin­i­cal, Ex­per­i­men­tal Surgery and Trans­la­tion­al Re­search.
→ Lon­don-based my mhealth — a de­vel­op­er of dig­i­tal health pro­grams — has reeled in Joel Sanger­man as CCO. Pri­or to his new stint, Sanger­man held a va­ri­ety of roles in­clud­ing CCO of Click Ther­a­peu­tics, VP of mar­ket de­vel­op­ment for Wal­greens and di­rec­tor of re­im­burse­ment for J&J.
→ Bri­a­Cell Ther­a­peu­tics has made the ad­di­tion of Giuseppe Del Pri­ore as CMO of the com­pa­ny. Del Pri­ore pre­vi­ous­ly served as CMO of TYME Tech­nolo­gies, had a stint at the Can­cer Treat­ment Cen­ters of Amer­i­ca and held fac­ul­ty po­si­tions at the In­di­ana Uni­ver­si­ty School of Med­i­cine, Weill Cor­nell Med­i­cine and New York Uni­ver­si­ty School of Med­i­cine.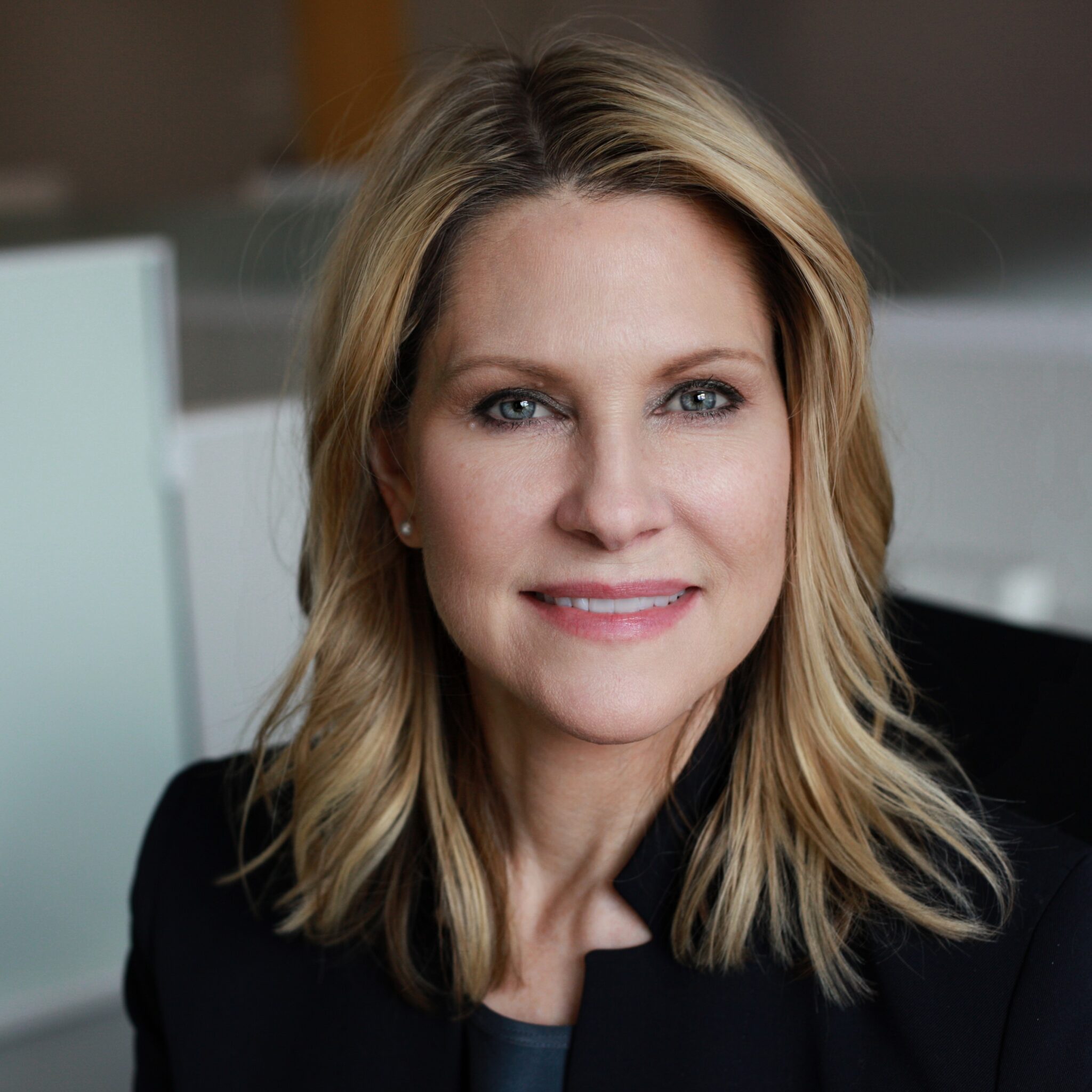 Amy Locke
→ Amy Locke has been ap­point­ed VP, head of hu­man re­sources at Adicet Bio, which un­veiled da­ta for its off-the-shelf T cell ther­a­py AD-001 a cou­ple months ago. While with Al­lakos, Locke served as ex­ec­u­tive di­rec­tor, tal­ent ac­qui­si­tion and op­ti­miza­tion; she's al­so spent 13 years at Bris­tol My­ers and an­oth­er 11 years at Genen­tech in an as­sort­ment of ca­pac­i­ties.
→ Jean Ben­nett's new gene ther­a­py play Opus Ge­net­ics, which de­buted in Sep­tem­ber 2021 with help from the RD Fund, has re­cruit­ed Bri­an Leis­ing as VP, man­u­fac­tur­ing. Leis­ing ven­tures off to the Penn spin­out from work­ing with Zol­gens­ma at No­var­tis Gene Ther­a­pies as di­rec­tor of man­u­fac­tur­ing qual­i­ty. His Big Phar­ma ex­pe­ri­ence in­cludes a stint at Pfiz­er as di­rec­tor of clin­i­cal gene ther­a­py man­u­fac­tur­ing at the drug gi­ant's Bam­boo fa­cil­i­ty in North Car­oli­na.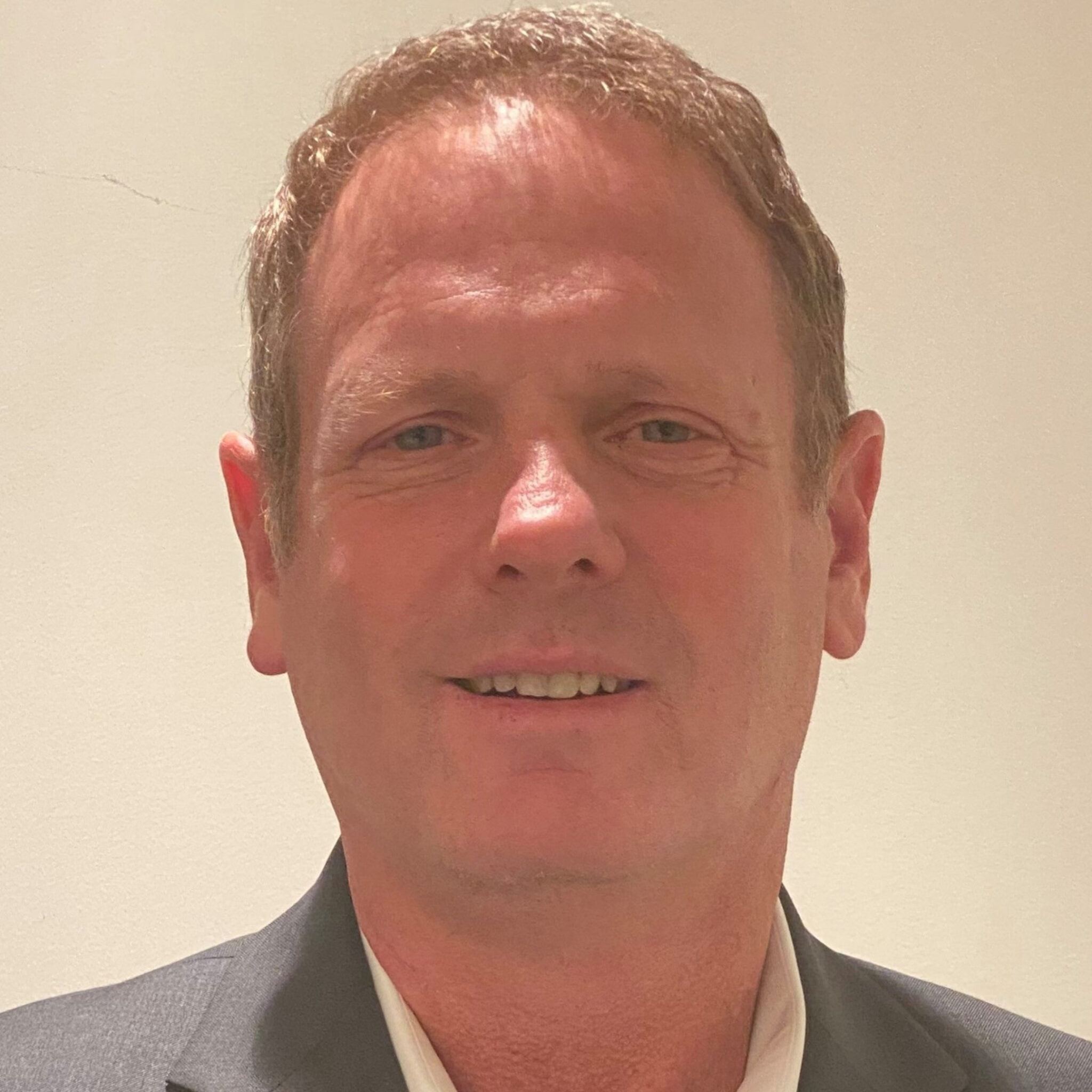 Ed­ward Berg
→ Vaxart has poached Ed­ward Berg from Bio­Marin, nam­ing him SVP and gen­er­al coun­sel. Berg comes to the San Fran­cis­co vac­cine out­fit af­ter three years as deputy gen­er­al coun­sel for JJ Bi­en­aimé and his team. Berg, the for­mer VP of le­gal at San­doz, brings plen­ty of Big Phar­ma ex­pe­ri­ence to the ta­ble from Mer­ck, Bris­tol My­ers (se­nior cor­po­rate coun­sel, R&D) and Sanofi (deputy gen­er­al coun­sel, phar­ma­ceu­ti­cal op­er­a­tions).
→ Pal­isade Bio — not to be con­fused with Nés­tle's year-long Pal­isade tri­al for the world's first-ever ap­proved peanut al­ler­gy med­i­cine — has tapped Robert McRae as SVP, op­er­a­tions and strate­gic de­vel­op­ment. McRae joins with ex­pe­ri­ence from his time at Virac­ta Ther­a­peu­tics, where he served as VP, op­er­a­tions and strate­gic al­liance.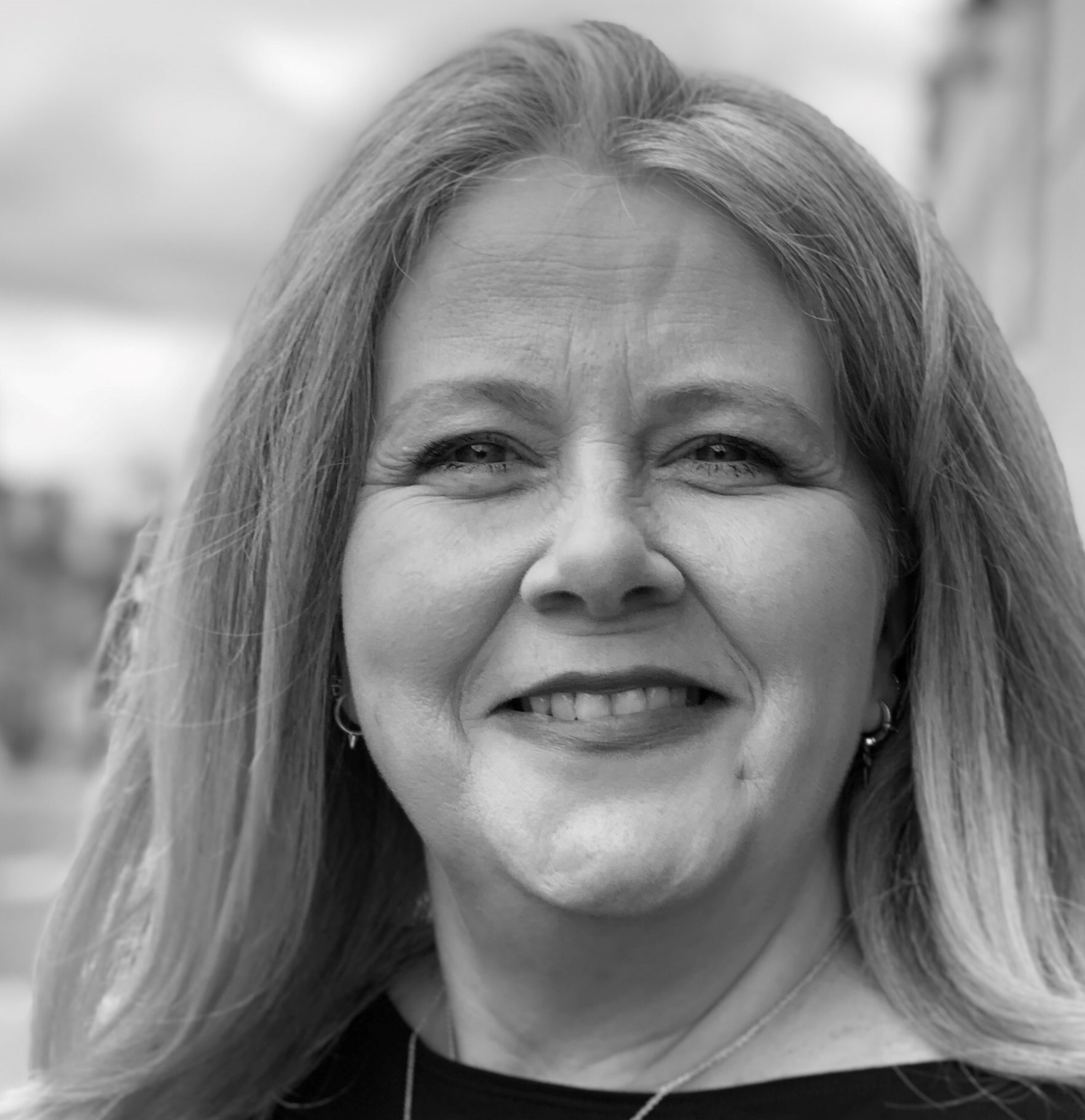 Lor­na Peers
→ Res­o­lu­tion Ther­a­peu­tics, fo­cused on treat­ing life-threat­en­ing in­flam­ma­to­ry or­gan dam­age, has signed on new ex­ecs to the team with the ap­point­ments of Vic­tor Dil­lard as VP cor­po­rate de­vel­op­ment and Lor­na Peers as VP fi­nance. Dil­lard hops aboard with ex­pe­ri­ence from his times at Flag­ship Pi­o­neer­ing, Desk­top Ge­net­ics and Owkin. Mean­while, Peers hails from Cen­so Biotech­nolo­gies, where she most re­cent­ly served as CFO.
→ Cannabi­noid play­er In­Med Phar­ma­ceu­ti­cals, which filed for a $12 mil­lion IPO pitch in 2020, has brought on Ger­ard Grif­fin III as VP of sales and mar­ket­ing at its sub­sidiary BayMed­ica. Grif­fin comes aboard from cannabi­noid pro­duc­er Creo In­gre­di­ents, where he served as VP of sales and busi­ness de­vel­op­ment.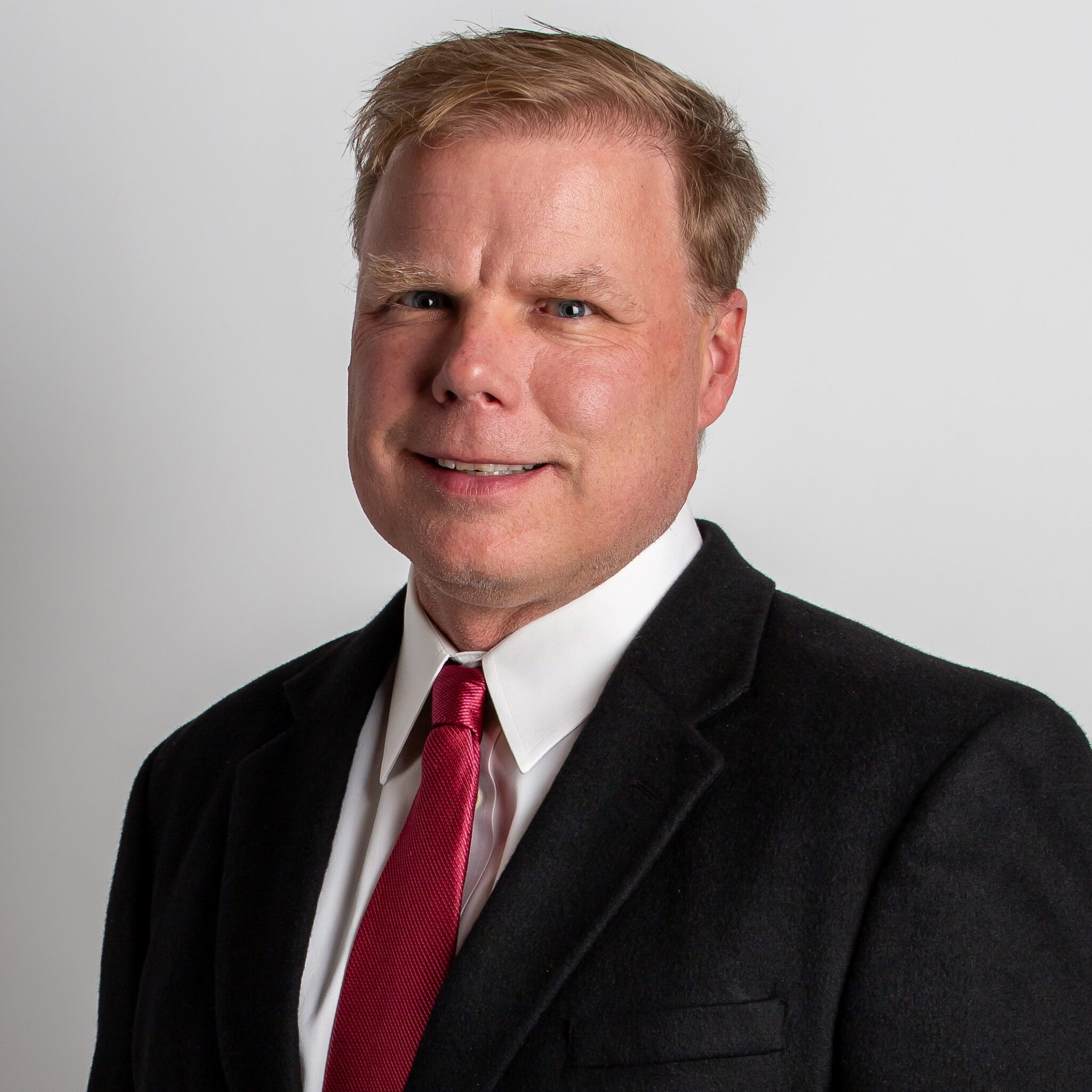 Shawn Levy
→ San Diego-based DNA se­quenc­ing play­er El­e­ment Bio­sciences — which un­veiled a su­per­sized Se­ries C to­tal­ing $276 mil­lion last sum­mer — has brought on Shawn Levy as SVP of ap­pli­ca­tions and sci­en­tif­ic af­fairs. Be­fore join­ing the squad at El­e­ment, the ad­junct fac­ul­ty mem­ber at the Uni­ver­si­ty of Al­aba­ma-Birm­ing­ham was CSO at Dis­cov­ery Life Sci­ences.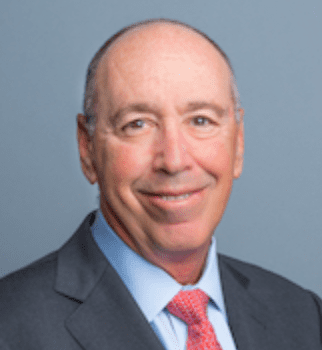 Har­lan Wak­sal
→ Har­lan Wak­sal's next steps af­ter Sanofi swept in to buy Kad­mon take him to Lyra Ther­a­peu­tics, where he's been named ex­ec­u­tive chair­man. Sam Wak­sal found­ed Kad­mon in 2009 fol­low­ing his re­lease from prison, lat­er ced­ing his CEO re­spon­si­bil­i­ties to his broth­er. Har­lan then guid­ed the com­pa­ny to the FDA's ap­proval of chron­ic graft-ver­sus-host dis­ease (cGVHD) drug Rezurock last sum­mer. As the pan­dem­ic took root in the spring of 2020, Lyra — co-found­ed by Bob Langer — en­tered the fray on Nas­daq with a $56 mil­lion IPO.
→ Ex-Genen­tech CEO Ian Clark has col­lect­ed an­oth­er board ap­point­ment and it's with South San Fran­cis­co's Ash­er Bio­ther­a­peu­tics, the IL-2 biotech that launched with a $55 mil­lion round in March 2021. In ad­di­tion to Ash­er Bio, Clark — who led Genen­tech from 2010-16 — sits on the boards of Take­da, Agios, Guardant Health and Ole­ma On­col­o­gy.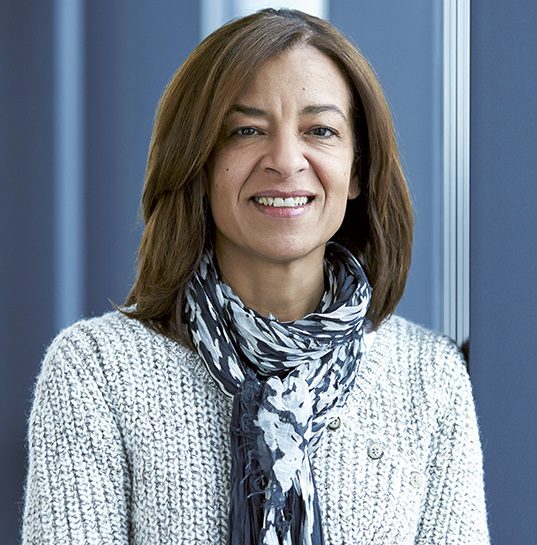 Bahi­ja Jal­lal
→ Clark's fel­low board mem­ber at Guardant Health, Im­muno­core CEO Bahi­ja Jal­lal, has been named to the board of di­rec­tors at Bing Yao's lat­est en­deav­or, Ar­riVent Bio­phar­ma, which raised up to $150 mil­lion in its Se­ries A last June. Ar­riVent is tar­get­ing EGFR-mu­tat­ed non-small cell lung can­cer with its lead as­set, fur­mon­er­tinib.
→ For­mer Mod­er­na CFO Lorence Kim is mak­ing his way on­to the board of di­rec­tors of Cowen. Kim cur­rent­ly serves as a ven­ture part­ner at Third Rock Ven­tures and has held roles in the past at Gold­man Sachs.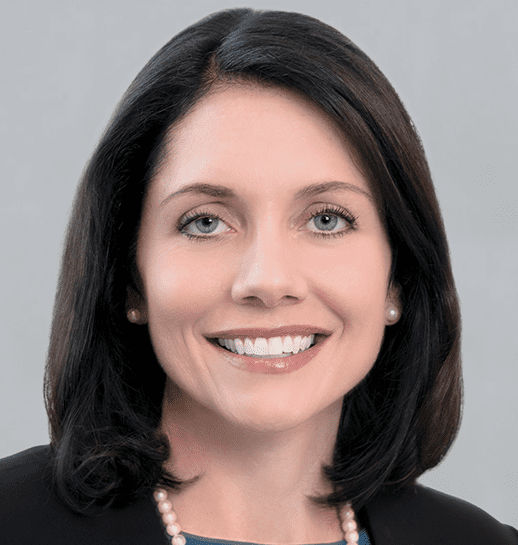 Kris­ten Har­ring­ton-Smith
→ No­var­tis hema­tol­ogy vet Kris­ten Har­ring­ton-Smith has earned a seat on the board of di­rec­tors at eF­FEC­TOR Ther­a­peu­tics, which changed tac­tics with lead can­di­date tomivosert­ib a cou­ple weeks back. Har­ring­ton-Smith made a Peer Re­view ap­pear­ance in No­vem­ber when she was named chief com­mer­cial of­fi­cer at Im­muno­Gen.
→ San Diego-based Ver­sant spin­out Pipeline Ther­a­peu­tics, a neu­rore­gen­er­a­tion biotech that racked up $80 mil­lion in a Se­ries C a year ago, has added Eef Schim­melpen­nink to the board of di­rec­tors. Schim­melpen­nink is the CEO of Lenz Ther­a­peu­tics, a com­pa­ny once known as Pres­by­opia Ther­a­pies that al­so has Ver­sant con­nec­tions.
→ Mi­a­mi cell ther­a­py biotech Longeveron has ap­point­ed Todd Giro­lamo to the board of di­rec­tors. Giro­lamo is chief le­gal of­fi­cer, SVP of cor­po­rate de­vel­op­ment and cor­po­rate sec­re­tary for Cal­adrius Bio­sciences and has been a part of its team for 11 years.