Am­gen, No­var­tis ready to roll as FDA green lights block­buster cam­paign for mi­graine drug — priced at $6,900
Am­gen and No­var­tis have brought home the big Aimovig (erenum­ab) ap­proval they've been hunt­ing, scor­ing first-mover ad­van­tage for a block­buster con­tender that will now look to start chang­ing the stan­dard of care for de­bil­i­tat­ing mi­graines.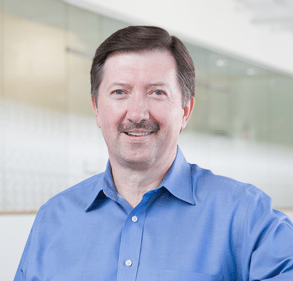 An­tho­ny Hoop­er
Sig­nif­i­cant­ly, the heavy­weight part­ners — who will share the US mar­ket­ing rights — are launch­ing this CGRP pi­o­neer with a list price of $6,900 a year. That num­ber comes in well be­low the $8,000 to $10,000 spread that Ex­press Scripts had al­ready warned would be un­ac­cept­able to them. It's al­so well un­der the $8,500 fig­ure the In­sti­tute for Clin­i­cal and Eco­nom­ic Re­view pen­cilled in for their re­view, which they con­sid­ered too cost­ly for all but the most se­ri­ous­ly af­flict­ed.
That mes­sage clear­ly got through to the man­u­fac­tur­ers. Am­gen in par­tic­u­lar has had to work out some deals on its PC­SK9 drug to get that past steep pay­er hur­dles.
They'll be sell­ing their drug at $575 list for once month­ly 70 or 140 mg sin­gle-use in­jec­tors. And some­thing to keep in mind: Dis­ease ad­vo­cates say that mi­graines aren't un­com­mon, cost­ing the econ­o­my tens of bil­lions of dol­lars a year for the dev­as­tat­ing at­tacks.
Steve Miller, chief med­ical of­fi­cer of Ex­press Scripts, had raised a warn­ing flag on this drug, try­ing to steer the com­pa­nies away from a high whole­sale price, which would be used to set out-of-pock­et costs for con­sumers and a high-wa­ter mark for pay­ers to dis­count against.
"If your ex­pec­ta­tion is that you are not go­ing to ac­tu­al­ly get that high list price, then don't do that to pa­tients who have high co-pays," Miller told Reuters. "Let's be more bal­anced. Let's get back to where gross-to-net is not so dif­fer­ent."
Ex­press Scripts gave the drug price a quick thumbs up this morn­ing, but that doesn't mean that they'll make the drug read­i­ly avail­able to every­one who asks for it. A spokesper­son tells me: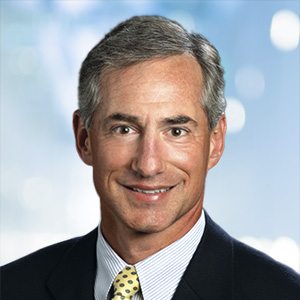 Steve Miller
"We be­lieve they are pric­ing the drug re­spon­si­bly at the low­er end of the val­ue-based price range. We be­lieve there is a se­ri­ous un­met need for pa­tients with mi­graine. How­ev­er, not all pa­tients will need this ther­a­py. We see it for peo­ple with mi­graine who have failed pre­ven­tive ther­a­py. We will en­sure ap­pro­pri­ate pa­tients have ac­cess to this med­i­cine and will put a pri­or au­tho­riza­tion pro­gram in place to help pay­ers get the most val­ue for the mon­ey they spend."
In a sign of the times, Am­gen and No­var­tis mar­ket­ing teams are wast­ing no time set­ting up an ag­gres­sive cam­paign to fo­cus more at­ten­tion on mi­graine as they roll out a ma­jor mar­ket­ing ef­fort. And they've got a pa­tient sup­port group — Aimovig Al­ly — ready to roll.
Time is a cru­cial fac­tor here. Eli Lil­ly is lined up as the sec­ond en­try to the CGRP space in a mat­ter of months, with fa­mil­iar da­ta on its abil­i­ty to sig­nif­i­cant­ly cut the num­ber of mi­graines chron­ic suf­fer­ers have to en­dure. Then there's Te­va, which has to en­dure a dam­ag­ing de­lay for its ther­a­py. And lit­tle Alder is wait­ing in the wings as Al­ler­gan press­es ahead with an oral drug they'd like to use to leapfrog every­one.
To­day, though, be­longs to Am­gen and No­var­tis, which ex­e­cut­ed well on a huge Phase III ef­fort.
"In ad­di­tion to bring­ing a new ther­a­peu­tic op­tion to pa­tients in the U.S., Am­gen al­so has a com­mit­ment to re­shape the pub­lic's per­cep­tion of this stig­ma­tized dis­ease," said An­tho­ny Hoop­er, ex­ec­u­tive vice pres­i­dent of glob­al com­mer­cial op­er­a­tions at Am­gen. "We have pledged a mis­sion to help change mis­con­cep­tions, stereo­typ­ing and even judg­ment that peo­ple with mi­graine face on a dai­ly ba­sis. Through ed­u­ca­tion­al pro­grams and ini­tia­tives, we hope to pro­mote more mean­ing­ful con­nec­tiv­i­ty and di­a­logue among pa­tients, physi­cians, em­ploy­ers and pay­ers."