Am­gen sev­ers 14-year Cy­to­ki­net­ics part­ner­ship, bail­ing on ome­cam­tiv af­ter mixed PhI­II re­sults
Am­gen is shrug­ging off a 14-year de­vel­op­ment al­liance and the tens of mil­lions of dol­lars spent to de­vel­op a new heart drug at Cy­to­ki­net­ics af­ter a Phase III tri­al turned up weak da­ta — leav­ing Cy­to­ki­net­ics to sol­dier on alone.
Ome­cam­tiv mecar­bil tech­ni­cal­ly worked, meet­ing the pri­ma­ry com­pos­ite end­point in the Phase III GALAC­TIC-HF study. But it missed a key sec­ondary end­point, which an­a­lysts had been fol­low­ing as a key mark­er for suc­cess — re­duc­tion of car­dio­vas­cu­lar (CV) death. While Cy­to­ki­net­ics cel­e­brat­ed the re­sults, its stock tanked 43% up­on the news, and an­a­lysts warned of an un­cer­tain path ahead. Now, Am­gen wants out.
"Car­dio­vas­cu­lar dis­ease is one of the most sig­nif­i­cant pub­lic health is­sues in the world which means pa­tients need more in­no­va­tion, not less," Am­gen said in a state­ment on Mon­day. "…Un­for­tu­nate­ly, the re­sults of GALAC­TIC-HF did not meet the high bar we had set for the pro­gram."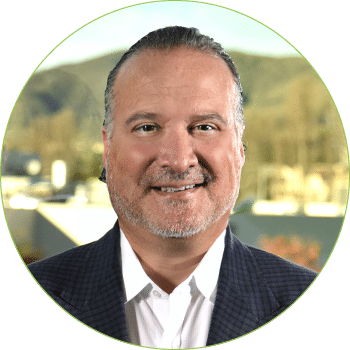 Robert Blum
In an in­ter­view with End­points News ear­li­er this month, Cy­to­ki­net­ics CEO Robert Blum said whether they'll ap­proach reg­u­la­tors was still up for dis­cus­sion. But de­spite the loss of their long­time part­ner, Blum said in an in­vestor call on Mon­day that he doesn't "fore­see a sce­nario in which we do not en­gage reg­u­la­to­ry au­thor­i­ties, and seek feed­back around a po­ten­tial reg­is­tra­tion path for­ward."
In ad­di­tion to ome­cam­tiv, Am­gen is re­turn­ing the rights to AMG 594, a Phase I can­di­date in de­vel­op­ment for HFrEF and oth­er types of heart fail­ure. On the in­vestor call, Blum spun the set­back as an op­por­tu­ni­ty to "re­claim" the can­di­dates and go the path alone.
SVB Leerink an­a­lysts saw this com­ing. "We agree with Am­gen that ome­cam­tiv is un­like­ly to be a com­pet­i­tive drug in heart fail­ure with re­duced ejec­tion frac­tion (HFrEF), as the large Phase 3 study failed to achieve the high bar that in­vestors/com­pa­ny had ex­pect­ed (ex­pect­ing >20% CV risk re­duc­tion and mor­tal­i­ty ben­e­fit)," Ge­of­frey Porges, Ke Yuan and Charles Song wrote in a note to in­vestors on Mon­day.
"We don't ex­pect Am­gen's stock to move sig­nif­i­cant­ly on this news as most in­vestors had al­ready dis­count­ed the po­ten­tial of this pro­gram af­ter the topline re­sult was an­nounced in ear­ly Oc­to­ber," they added.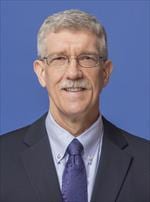 John Teer­link
Cy­to­ki­net­ics' stock was up 0.53% on Mon­day, hov­er­ing around $16 a share.
Ome­cam­tiv mecar­bil works by tar­get­ing myosin, a pro­tein that con­verts chem­i­cal en­er­gy in­to me­chan­i­cal force in the heart. Since 2005, it's been through 11 Phase I stud­ies with over 300 pa­tients and 7 Phase II stud­ies with over 1,400 pa­tients.
In the 8,250-per­son GALAC­TIC-HF study, it re­duced the odds of hos­pi­tal­iza­tion or oth­er ur­gent care for heart fail­ure by 8%. The risk of first heart fail­ure event was re­duced by 7% in the treat­ment arm, but it "did not in­di­vid­u­al­ly reach sta­tis­ti­cal sig­nif­i­cance with a nom­i­nal p val­ue of 0.06," Uni­ver­si­ty of Cal­i­for­nia San Fran­cis­co pro­fes­sor and GALAC­TIC-HF ex­ec­u­tive com­mit­tee chair John Teer­link said in a call with in­vestors a cou­ple of weeks ago. Over­all change in con­di­tion — mea­sured us­ing the Kansas City Car­diomy­opa­thy Ques­tion­naire — al­so failed to achieve sta­tis­ti­cal sig­nif­i­cance, Teer­link said.
At AHA, Blum tout­ed the re­sults from cer­tain sub­groups of pa­tients, in­clud­ing those with low­er ejec­tion frac­tion, which he said the drug had a "dou­bling ef­fect on." Ex­ec­u­tive VP of R&D Fady Ma­lik said this month that there were some groups of more se­vere" pa­tients in which the drug had a greater ef­fect.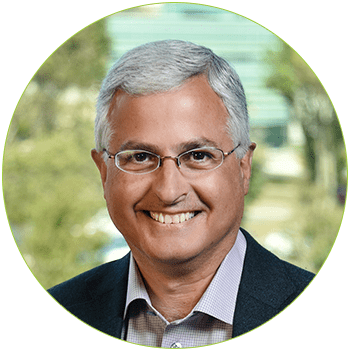 Fady Ma­lik
But oth­ers aren't see­ing much of a sil­ver lin­ing. "While the CV ben­e­fits seem to be re­al and bet­ter, it re­mains un­clear if the ex­ist­ing dataset is suf­fi­cient to sup­port a reg­u­la­to­ry fil­ing based on this pre-spec­i­fied sub­group analy­sis," the SVB Leerink an­a­lysts wrote af­ter the AHA pre­sen­ta­tion. Mizuho's Sal­im Syed wrote that Cy­to­ki­net­ics will need to "ex­e­cute a bit more on ome­cam­tiv and show in­vestors there is a path."
Am­gen paid Cy­to­ki­net­ics $42 mil­lion in up­front and tech­nol­o­gy ac­cess fees to de­vel­op and com­mer­cial­ize the drug back in 2007. It al­so pur­chased 3.4 mil­lion shares of the biotech's com­mon stock at $9.47 apiece, to­tal­ing about $33 mil­lion.
Am­gen grant­ed a sub­li­cense to Les Lab­o­ra­toires Servi­er and In­sti­tut de Recherch­es In­ter­na­tionales Servi­er to com­mer­cial­ize ome­cam­tiv in Eu­rope and the Com­mon­wealth of In­de­pen­dent States, in­clud­ing Rus­sia, back in 2016. The sub­li­censed rights are still in ef­fect, now un­der Cy­to­ki­net­ics.
The re­cent news adds to a tu­mul­tuous cou­ple of years for Cy­to­ki­net­ics, which has strug­gled to meet key end­points in its ALS tri­als. Its lead mus­cle drug crashed and burned in a Phase III ALS tri­al, and its relde­sem­tiv flopped in a Phase II study last year.