Am­gen's $70B in 'deal ca­pac­i­ty' post-tax re­form puts the spot­light on 'big things' in M&A — an­a­lyst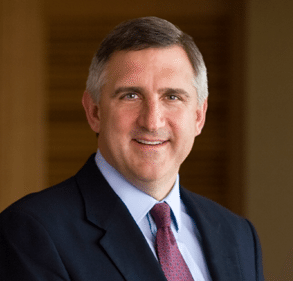 Bob Brad­way
With tax re­form bol­ster­ing its 2018 pro­jec­tions and $27 bil­lion burn­ing a hole in its pock­et, at least one promi­nent an­a­lyst says Am­gen $AMGN looks to have a war chest for deals that could pro­vide up to $70 bil­lion in "deal ca­pac­i­ty."
That gives the com­pa­ny lots of am­mu­ni­tion for the M&A bat­tle to come, and right now the fo­cus is on pars­ing CEO Bob Brad­way's re­marks about ac­qui­si­tions in his call with an­a­lysts Thurs­day evening.
One key pas­sage in his re­marks:
So we have been con­sis­tent for some time in say­ing that that we have the fi­nan­cial ca­pac­i­ty and we are in­ter­est­ed in look­ing for deals that we think we can add val­ue to in our ar­eas of fo­cus, so we are go­ing to con­tin­ue to do that. And as the oth­er ques­tion im­plied we have felt for some time that there are pock­ets of ex­cess ca­pac­i­ty in the in­dus­try and we will look to see whether we can help cre­ate some val­ue by be­ing part of the con­sol­i­da­tion around those.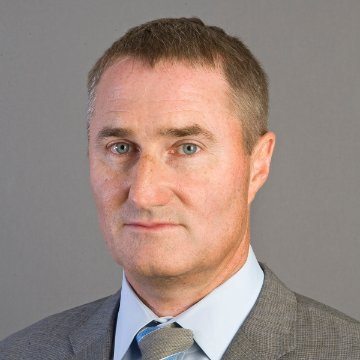 Ge­of­frey Porges, Leerink
Am­gen's shares al­so took a hit Thurs­day evening as in­vestors re­act­ed to some un­ex­pect­ed miss­es in sales and rev­enue, a fact that will al­so dri­ve Brad­way to the deal ta­ble, where he could re­vive some lost pas­sion for the com­pa­ny.
Leerink's Ge­of­frey Porges sees it like this.
With $27 bil­lion in cash avail­able now that the repa­tri­a­tion route opened up, $40 bil­lion in quick debt ca­pac­i­ty and $3 bil­lion in free cash flow a year, he comes up with $70 bil­lion in dry pow­der. So what does Brad­way buy now?
Some­thing that weighs in big on the con­sumer side, rather then a niche ap­proach, and like­ly some­thing in a core field.
The an­a­lyst notes:
Con­spic­u­ous­ly, Am­gen did not re­it­er­ate its cau­tious lan­guage about as­set prices and risk on this call, and it ap­pears to be fo­cused on tak­ing ad­van­tage of its bal­ance sheet and cash flow to build scale in one or more of its core ther­a­peu­tic ar­eas (hema­tol­ogy-on­col­o­gy, neu­ro­science, in­flam­ma­tion, bone dis­eases, and car­dio­vas­cu­lar). The com­pa­ny's fa­vor­able com­ments about its pri­ma­ry care drugs such as Repatha and Pro­lia sug­gest that its in­ter­ests are more like­ly to be in com­pa­nies and prod­ucts ad­dress­ing wide­ly dis­trib­uted dis­eases rather than the niche mar­kets that are more com­mon­ly fa­vored by oth­er com­pa­nies.
In one rel­a­tive­ly small dol­lop, we al­so learned that Am­gen is com­mit­ting $300 mil­lion to its ven­ture fund, which has been no­tice­ably ab­sent from the cor­po­rates that have been in­creas­ing­ly busy.
Now that Sanofi and Cel­gene have both ex­e­cut­ed some big deals ear­ly in the year, Am­gen seems a ripe prospect for find­ing out what is be­hind door num­ber three.
"We ex­pect big things," writes Porges, "which are most like­ly to be di­lu­tive to mar­gins and earn­ings near term, but to con­fer some growth and fur­ther di­ver­si­fi­ca­tion longer term."