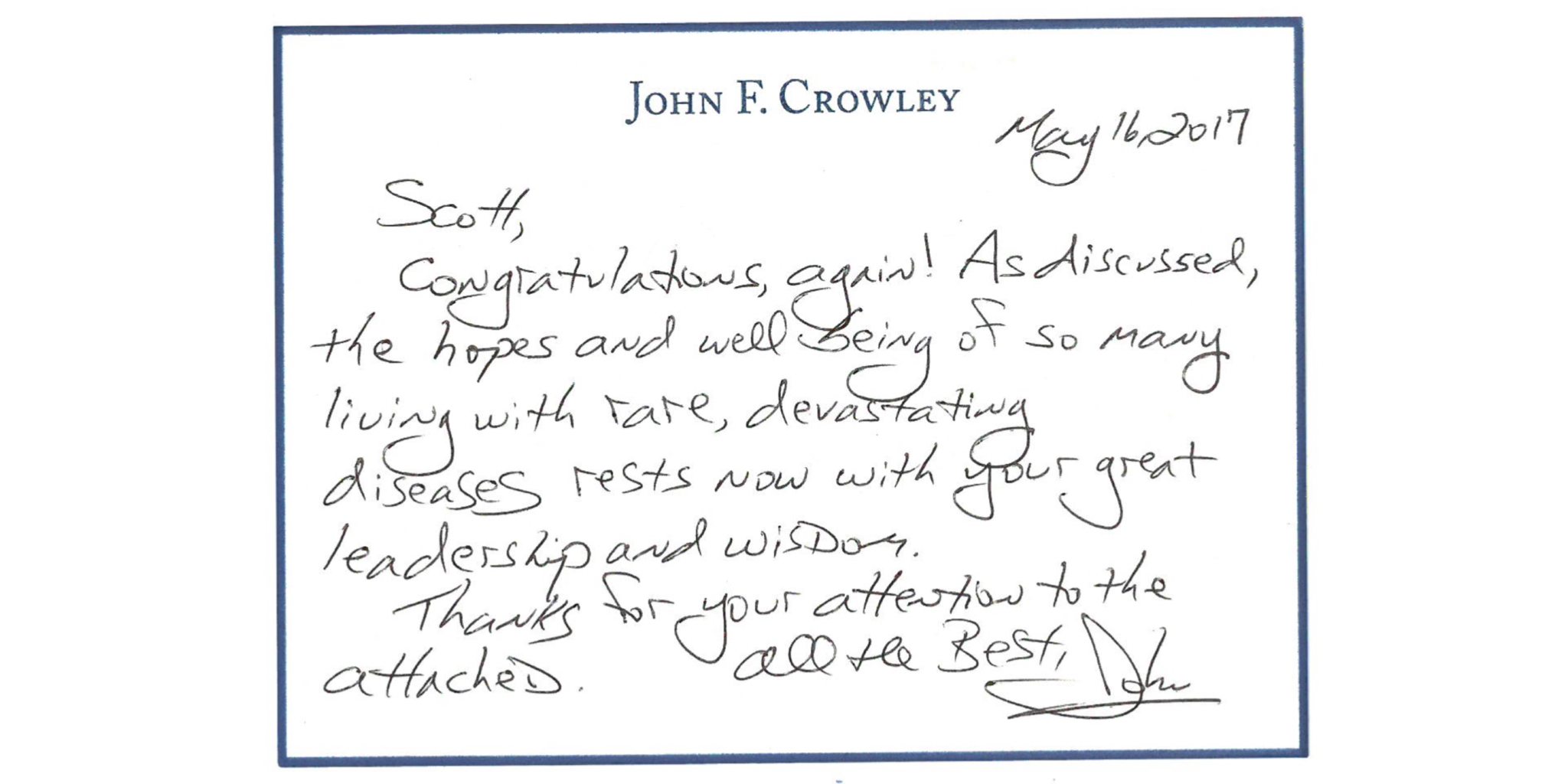 Am­i­cus CEO lob­bied FDA to re­verse FDA's re­jec­tion of mi­gala­s­tat, claim­ing a de­lay of up to 7 years
Hand­writ­ten Note from John Crow­ley to Scott Got­tlieb.
---
Five days af­ter Scott Got­tlieb was sworn in as head of the FDA last May, Am­i­cus $FOLD CEO John Crow­ley was per­son­al­ly lob­by­ing him to re­verse a sting­ing re­jec­tion of mi­gala­s­tat, his new drug for rare cas­es of Fab­ry dis­ease.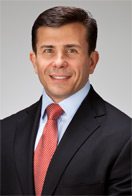 CEO John Crow­ley
He overnight­ed a let­ter — ob­tained by the Pro­ject on Gov­ern­ment Over­sight — to Got­tlieb ex­plain­ing that the com­pa­ny had de­ter­mined that it would take an ex­tra­or­di­nary 5 to 7 years to com­plete a Phase III study of gas­troin­testi­nal symp­toms that the agency had de­ter­mined would be re­quired be­fore it could con­sid­er of­fer­ing a green light for mar­ket­ing. That would not be fea­si­ble in a rea­son­able amount of time, he said. And he re­viewed new da­ta that had been shared with CDER di­rec­tor Janet Wood­cock, the FDA's Julie Beitz and oth­ers at her re­quest.
The let­ter came with a hand­writ­ten note from Crow­ley ev­i­dent­ly fol­low­ing a per­son­al con­ver­sa­tion with Got­tlieb, a high pro­file fig­ure in the biotech world.
"Con­grat­u­la­tions, again!" he wrote. "As dis­cussed, the hopes and well be­ing of so many liv­ing with rare, dev­as­tat­ing dis­eases rests now with your great lead­er­ship and wis­dom. Thanks for your at­ten­tion to the at­tached."
In his for­mal let­ter, Crow­ley re­peat­ed two ques­tions that had been pitched to Wood­cock. Did the agency agree a new Phase III would not be need­ed? Would the agency re­view a new NDA?
Summed up Crow­ley: "We are com­mit­ted to move most ex­pe­di­tious­ly to sub­mit the NDA once we have clar­i­ty on the above."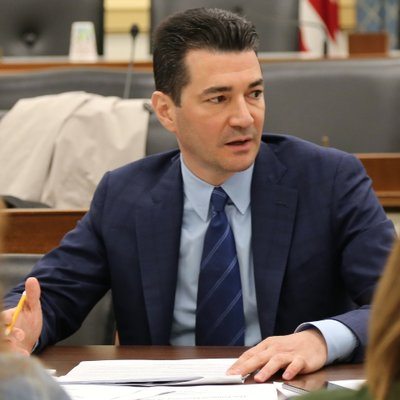 Scott Got­tlieb
The an­swer to his ques­tions from the agency was a stun­ning yes, one of three key re­ver­sals that the FDA made in the weeks and months af­ter Got­tlieb took the helm of the FDA. Like Am­i­cus, Eli Lil­ly suc­cess­ful­ly ap­pealed the un­ex­pect­ed re­jec­tion of baric­i­tinib, which is now back un­der re­view. Then a few weeks ago Ther­a­peu­tic­sMD — re­ject­ed a day ahead of Got­tlieb's con­fir­ma­tion — was al­so hand­ed a stay of ex­e­cu­tion.
As the FDA re­versed it­self on mi­gala­s­tat Ju­ly 11, send­ing its share price soar­ing, Leerink's Joseph Schwartz not­ed:
We al­so can­not rule out the po­lit­i­cal in­flu­ence of a new ad­min­is­tra­tion (and its in­cli­na­tion to­ward ap­prov­ing med­i­cines for dead­ly af­flic­tions) hav­ing an in­flu­ence in to­day's an­nounce­ment.
The sud­den changes in stance at the agency raise se­ri­ous ques­tions. In ex­e­cut­ing these three re­ver­sals af­ter Got­tlieb was sworn in, has the agency low­ered the bar on its da­ta de­mands for new meds? And what role did Wood­cock — the con­tro­ver­sial cham­pi­on of eteplirsen who stared down fierce in­ter­nal op­po­si­tion to ap­prove Sarep­ta's drug on sparse da­ta — as well as Got­tlieb play in push­ing for the agency's chang­ing stance on these drugs?
I've asked the FDA for clar­i­fi­ca­tion on this be­fore, but nev­er got any for­mal re­sponse at the time. The agency, though, is al­so bound by strict rules re­strict­ing what it can say about any one com­pa­ny. Got­tlieb, how­ev­er, is not re­strict­ed from dis­cussing the agency's chang­ing ap­proach to drug re­views in gen­er­al, as he has demon­strat­ed many times in re­cent months.
Fri­day af­ter­noon, act­ing as­sis­tant com­mis­sion­er Jen­nifer Ro­driguez con­tact­ed me to say that Got­tlieb was un­aware of the let­ter. Her com­ment:
Dr. Got­tlieb was not in­volved in this mat­ter and fur­ther, he was not aware of this let­ter. Prod­uct-spe­cif­ic cor­re­spon­dence that is sent to Dr. Got­tlieb by ex­ter­nal par­ties is re­ferred to the rel­e­vant cen­ters as a mat­ter of rou­tine pro­ce­dure. Fur­ther, de­ci­sions on whether to ac­cept to file an ap­pli­ca­tion or grant a drug ap­pli­ca­tion pri­or­i­ty re­view (or any of the oth­er path­ways for drug re­view) is based on spe­cif­ic cri­te­ria ap­plied to the prod­uct's da­ta and de­ter­mined by ap­pro­pri­ate FDA ca­reer staff. To con­firm, Dr. Got­tlieb was not in­volved in de­ci­sions re­lat­ed to this prod­uct re­view.
I fol­lowed up to ask if Wood­cock, a pow­er­ful FDA of­fi­cial who Crow­ley says he had met with, felt Crow­ley's pitch about an in­fea­si­ble de­lay of 5 to 7 years was con­sid­ered a cred­i­ble rea­son for a re­ver­sal, and if so, why. All my orig­i­nal ques­tions stand unan­swered.
Ro­driguez's fol­lowup:
Dr. Got­tlieb was not in­volved in this mat­ter and was not in­volved in dis­cus­sions about this prod­uct-spe­cif­ic de­ci­sion.

With re­spect to your oth­er ques­tions, the FDA gen­er­al­ly can­not dis­cuss the sta­tus of a pend­ing ap­pli­ca­tion. The FDA is able to pro­vide in­for­ma­tion on ap­proved drug prod­uct ap­pli­ca­tions. In­for­ma­tion on an ap­pli­ca­tion that has yet to re­ceive an ap­proval or was de­nied ap­proval gen­er­al­ly is not re­leasable.
I didn't hear back on whether Got­tlieb knew what Crow­ley may have re­ferred to in say­ing "as dis­cussed" in his warm per­son­al note.
In mak­ing a point, Crow­ley's as­ser­tion that it would take up to 7 years to com­plete the re­quired Phase III al­so begs ques­tion­ing. That process was wide­ly ex­pect­ed to take about 3 years, fair­ly stan­dard for this kind of a move.
In the com­pa­ny's de­tailed re­sponse to the re­jec­tion, Am­i­cus said it would have the da­ta in 2019.
Am­i­cus is work­ing with FDA to fi­nal­ize the clin­i­cal pro­to­col and plans to ini­ti­ate en­roll­ment in 2017, with da­ta ex­pect­ed in 2019
Did Crow­ley push that num­ber up to see if it would help per­suade reg­u­la­tors — par­tic­u­lar­ly Got­tlieb or Wood­cock — to change their minds? And wouldn't he have to tell in­vestors, if that was the case?
We pitched those ques­tions to Crow­ley through his me­dia con­tact, and he didn't pro­vide a di­rect re­sponse. In­stead, we got this:
Our en­gage­ment with the FDA, as with oth­er reg­u­la­to­ry bod­ies around the world, has been fo­cused on the sci­ence and da­ta we have ad­vanced through a decade of clin­i­cal re­search in Fab­ry dis­ease, as well as our un­der­stand­ing of the sig­nif­i­cant pa­tient needs we have learned from the Fab­ry com­mu­ni­ty. Our NDA sub­mis­sion in­cludes a ro­bust da­ta pack­age in­clud­ing the two largest Fab­ry piv­otal stud­ies ever con­duct­ed – which sup­port­ed ap­provals in the EU, Switzer­land, Is­rael, Cana­da and Aus­tralia.

Over a se­ries of dis­cus­sions with the FDA through­out the first half of this year, we had the op­por­tu­ni­ty to share: 1) new da­ta; 2) new analy­ses of ex­ist­ing da­ta; 3) longer-term da­ta from our ex­ten­sion stud­ies; 4) the ex­pe­ri­ence of pa­tients on com­mer­cial Galafold in Eu­rope (es­pe­cial­ly those tran­si­tion­ing from ERTs); and, 5) as re­quest­ed by FDA, pa­tient per­spec­tives on the un­met need in Fab­ry dis­ease and the lack of treat­ment op­tions in the U.S. All of this cul­mi­nat­ed in the con­fir­ma­tion from FDA that we could sub­mit the NDA, which we did on De­cem­ber 13.

As CEO of Am­i­cus, I am ded­i­cat­ed to ad­vo­cat­ing in the best in­ter­est of pa­tients. We stand firm­ly be­hind our en­gage­ment with FDA, and re­main com­mit­ted to ad­vanc­ing mi­gala­s­tat through the reg­u­la­to­ry process as quick­ly as pos­si­ble.
In the mean­time, Am­i­cus pushed through its new NDA for mi­gala­s­tat yes­ter­day.